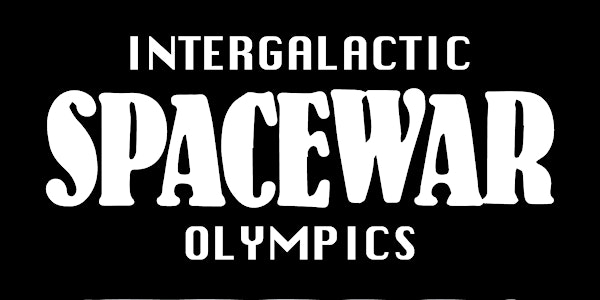 Intergalactic Spacewar Olympics
When and where
Location
Living Computers: Museum + Labs 2245 1st Avenue South Seattle, WA 98134
Description
Oct. 19, 2017 marks the 45th anniversary of the first-ever gaming tournament!
In 1972, about two dozen players gathered in Palo Alto, California around Stanford University's Artificial Intelligence Laboratory's DEC PDP-10 computer to compete in a Spacewar! free-for-all tournament and a team event.
Living Computers is proud to present a 45th anniversary celebration and tournament. The main tournament will take place on an IMLAC PDS-1, running a 3-player version of Spacewar! using arcade button controls. Players can once again experience the first video game tournament and take home a trophy as the Intergalactic Spacewar Olympics Champion!
Living Computers will also have special exhibitions on display available at this one-time event. Come experience early video game history with working machines featuring:
• Oscilloscope Tennis for Two (1958)
• Cinematronics "Space Wars" (1977) (Special thanks to Ed Fries)
• Nutting Associates Computer Space (1971)
• DOS Spacewar! (1985)
• Space War Atari 2600 (1978)
• 8-player Mazewar (1977) ContrAlto, a Xerox Alto emulator
• Vectrex Space Wars (1982)
• Atari 8-bit Space War (1983)
Living Computers has over 65 restored operating vintage computers that will be accessible during the event, as well as a modern collection featuring virtual reality, a self-driving car simulator, robots and digital art.