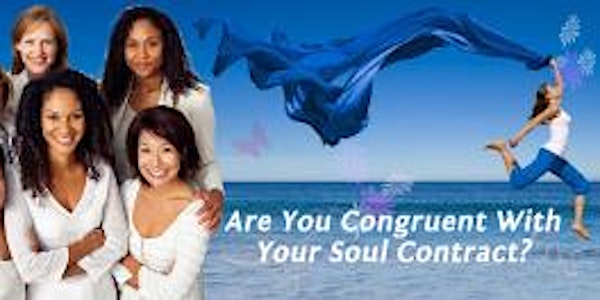 Intentions Workshop 2016
When and where
Location
Anatomy Power Chiropractic Wellness Studio 3470 Camino Tassajara Danville, CA 94506
Refund Policy
Contact the organizer to request a refund.
Description
Join me, Dr. Leslie Hewitt, CEO and Founder of The WOW Talks for an INTENTIONS WORKSHOP.

• Fri Dec 2, 6:30pm-9:30pm, Vision Boards
• Sat Dec 3, 11:00-6:00pm Mastermind & Networking Dinner

I'm excited to INVITE you to this wonderful journey together to discover YOUR Intentions. You will find all the information to fully participate in this program right here on this page:

Friday Evening Itinerary - Arrive at 6:30pm

• Vision Board Designs & Creativity Session

• Everything will be provided for this FUN evening
• Balloon Event to discover "Your Life Challenge"
• Intentions Workbook will be GIFTED to you tonight.

Saturday Full-Day Itinerary - Arrive at 11:00am

• Morning at home 8-10am to complete Workbook

• Mastermind Session 11am-4pm

• Networking Dinner Celebration 4-6pm

Discovery Session:
This workshop is designed for YOU to discover your authentic LIFE. You will discover your inner voice. What would YOUR heart say if it knew you were listening? Is it an authentic business? Less work and more play? A healthier you? Your ideal relationship? WHO do you need to be to attract, create, & allow this into your life.
You will walk away from this event with YOUR vision board & intentions workbook completed, Mastermind, food and celebration. ALL creations will be YOURS to keep. Place them in your home as your "Temple" and authentic reference guide to be reminded daily of your Divine Purpose. Leverage your community, your inner voice, and allow the Universe to conspire around you to ensure your beautiful life is deliberate. Research shows that people who INTEND deliberately - get results!!!
Quantum Physics, Law of Attraction, and SECRETS will be shared so you can speed up your Divine Design. Plan to attend the ENTIRE event as each hour builds on the next. Take time to complete YOUR Intentions Workbook at home Saturday morning prior to Saturday Mastermind. This is an inspired Template or "Temple" to divinely guide YOU to clarity. BE ON TIME each day with consciousness to honor the process and each other. *No Refunds*

Let's co-arise in a way that raises your PURPOSE,
Dr. Leslie - Mama WOW