Location
Game Science Center
Besselstrasse 14
10969 Berlin
Germany
Description
CAUTION CAUTION! WE ARE MORE THAN BOOKED! Due to our policy of FIRST COME, FIRST SERVED! we cannot guarantee that everyone who registered will get a seat. So please make sure to show up early.
After 6pm all chairs will be removed, so if you couldn't make it through the day, there will be still a chance to join us in the evening!
The Intel® Buzz Workshop is a one day event focusing on tech and content trends in the games industry. Experts from design, engineering and marketing discuss and present their perspectives on the current state and next developments. It includes business, technical and VR sessions as well as debates on diversity, networking, the opportunity to get feedback from Intel Experts, plus a chance to feature games in a selected (indie) games expo. The day is closed with an informal get together including free snacks and drinks! The event is free to attend.
Target groups:
Game developers, game designers, engineers, hardware hackers, students and the rest of the games industry.

The Intel® Buzz Workshop Series started in 2013 with a focus on bringing local game developer communities together to address the game industry's biggest challenges in gaming. The one-day event includes technical sessions, panels, networking, and the opportunity to troubleshoot your creations with Intel experts.
Brought to you by:

---
Schedule:

9:30—10:30
Doors, free coffee & breakfast, game exhibition
10:30—10:45
Welcome + Talks kickoff

— TRENDS AND TECHNOLOGY

10:45—11:05
Breaking Into VR! A Small Studio's Approach to Creating Quality Experiences.
Tom Schley + Jan Stroetmann, Polysoul

11:05—11:25
Disconnected and How You Can Feel VR
Thorsten S. Wiedemann, A MAZE.
11:45—12:30
Content is King, Performance is Queen: The Today and Tomorrow of Games Tech (Panel)
Marie Amigues, Altagram
Timo Ullmann, Yager
Karol Zajaczkowski, 11 bit studios
Michael Liebe, Booster Space (moderator)

12:30—13:00
Size Doesn't Matter: Live Optimization to Get Your Game Running on Thin and Light Laptops!
Antoine Cohade, Intel

13:00—14:30
Lunch break (free food and drinks will be provided) + game exhibiton
14:30—14:50
The Potential of Smartphone Controllers in Local Multiplayer Game Design
Alice Ruppert, AirConsole


— STRAIGHT INTO BUSINESS
Company structures: How I got where I am – failures, success stories, learnings, recommendations

14:50—15:05
VR, AR & Other Nonsense?!
Christina Barleben, Thoughtfish

15:10—15:30
Embrace Failure and Be Ready to Reinvent Yourself Anytime!
Michael Schade, Rockfish Games
15:45–16:00
Why Diversity Matters? – Facts, Figures, Pros and Cons
Ruth Lemmen, Womenize!

— DEVELOPMENT, PRODUCTION & MARKETING
16:00—16:15
Building a Community for FOX n FORESTS on Kickstarter!
Rupert Ochsner, Bonus Level Entertainment
16:15—16:30
Game Marketing in Just One Slide
Oscar Clark, Unity


— TALK & PLAY SESSION
17:00–18:00
Berlin indies go procedural: 3 talks on procedural generation, presented by BerlinGameScene.com
The Disco Generator: Procedural Nightclub Generation in All Walls Must Fall
Isaac Ashdown, inbetweengames

Generative Storytelling
Riad Djemili & Johannes Kristmann, Maschinen-Mensch

Randomization Tools: Augmenting Hand-Crafted Worlds
Stephan Hövelbrinks, Crafting Legends


— NETWORKING TIME
18:00—22:00
Free beers, drinks & snacks + game exhibition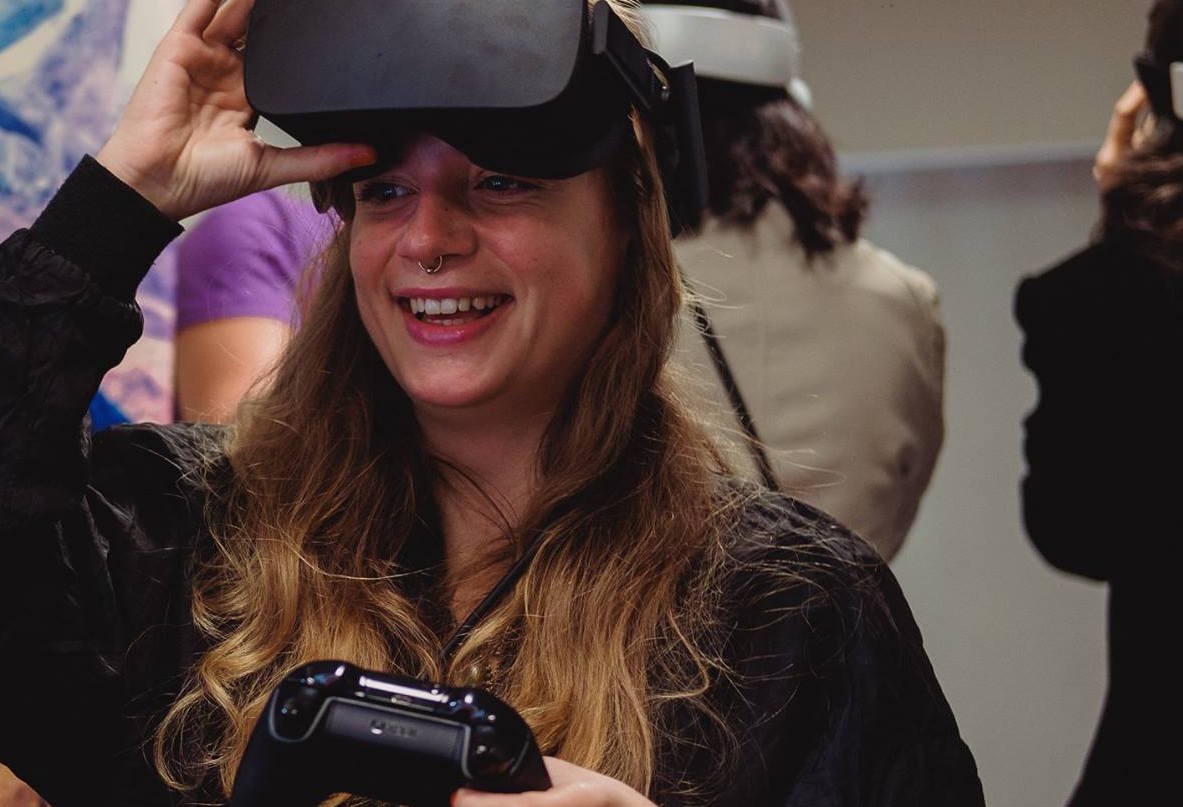 Game Expo
The following games will be exhibited during the event:
---


About the Venue:
Game Science Center is a museum of the future. It presents interactive technology in a unique way and lets visitors experience a piece of the future right now, without waiting or investing a lot of money for a prototype. Various installations show which new ways of controlling are currently in development and will be available at home in future. Some installations are unique pieces that can only be played in a bigger space. Besides new technological developments, Game Science Center works together with independent developers to highlight innovative ways of using existing technology.
http://www.gamesciencecenter.de/en/
Where to stay:
Still looking for a place to stay? We can help you. Have a look on our HotelMap for the Intel Buzz Workshop Berlin and find your temporary home.
*****
Organized by Booster Space, on behalf of STARK! Marketing.