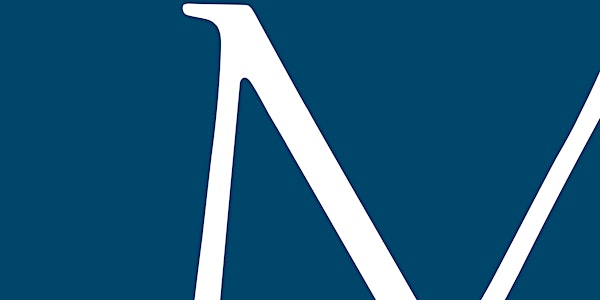 Integrating Digital Forensics into Born-Digital Preservation Workflows with BitCurator
When and where
Location
Metropolitan New York Library Council 57 East 11th Street New York, NY 10003
Description
Over the last several years, archivists working with born-digital collections have begun integrating digital forensics tools and methodologies into their digital curation practices. As Cal Lee—a researcher at UNC Chapel Hill's School of Information and Library Science—has noted, "The incorporation of digital forensics tool sand methods into archival workflows has changed the landscape dramatically. Digital forensics can help to advance a variety of digital curation goals and activities, including: creating authentic copies of data on disks; establishing a trustworthy chain of custody; capturing file-level metadata; and identifying personally identifiable information." However, the promise of digital forensics in a collecting environment means that librarians and archivists need additional skills in order to fully employ these powerful new tools.
This workshop is designed to help collecting professionals bridge the technical gap between the world of libraries, archives and museums and that of digital forensics. The workshop begins by first building a foundational understanding of digital media and born-digital content. From there we explore the scope and capabilities of digital forensics tools in an archival context and how to incorporate them into preservation and curatorial practices. We will use the open source digital forensics tools integrated into the BitCurator Environment to apply these concepts in a real-world collecting institution setting. Specifically, attendees will learn how to create forensic images (bit-for-bit copies of data from external media), scan a disk image for sensitive information, generate digital forensics metadata at the disk and file level, and analyze the contents of a disk image using the BitCurator reports. In addition to software tools, we will discuss digital forensics hardware such as write-blockers and the hardware tools available for accessing data on legacy media.
Learning Objectives:

Understand foundational digital forensics concepts
Be able to create forensics disk images
Know how to install and run the BitCurator Environment
Generate digital forensics metadata and the BitCurator reports
Scan digital content for personally identifiable information
Know the hardware necessary to access the full range of legacy carrier media
Be able to integrate digital forensics tools and methods in digital curation workflows
Who should attend?
Librarians, archivists and those working at collecting institutions who are, or will be, tasked with processing hybrid or born-digital collections. Also iSchool students or anyone interested in understanding the potential role of digital forensics in a collecting institution.
Fees for this workshop are $75 for METRO and myMETRO members and $150. Laptops with all necessary software will be provided.
Instructor Bio:
Porter Olsen is a Ph.D. candidate in the English Department at the University of Maryland studying world literature and digital cultures. While at Maryland, Porter has worked at the Maryland Institute for Technology in the Humanities (MITH), primarily on the BitCurator Project. From October 2013 to September 2014 Porter worked full-time as the BitCurator community lead, helping to build the BitCurator user base through outreach and engagement activities across the United States and Europe. He continues to conducted trainings and workshops on BitCurator and the application of digital forensic to digital preservation. He also serves as a member of the BitCurator Consortium's executive council. He currently teaches in the Design, Cultures & Creativity Honors Program at the University of Maryland.
In his dissertation research Porter studies the intersections of world literature and digital cultures, with an emphasis on Postcolonial Digital Humanities. He has presented his research at a number of national and international conferences, including the annual MLA, Digital Humanities, and Electronic Literature conferences. He is author of the "Postcolonial Digital Humanities" article in the recently published Encyclopedia of Postcolonial Studies.
Before graduate school, Porter worked as product manager for a Linux distribution developer and was a contributing member of the United Linux initiative.