Description

InsurTech: Accelerating the future of autonomous cars
Self-driving cars are in the news and many experimental self-driving cars are being tested every day on public roads. There are currently about 1.4 billion cars on the road. Many of those cars, and eventually all, are going to be replaced by self-driving vehicles. A recent research by Accenture and the Stevens Institute of Technology projects that 23 million fully autonomous vehicles will be traveling U.S. highways by 2035.
The advent of self-driving cars is about to create a major paradigm shift for insurance carriers. Until now, data used to adapt the pricing was mainly related to the driver, not necessarily to the vehicles itself. This is about to change. This advance will disrupt other industries. If there are fewer accidents, we will need fewer emergency rooms, hospitals, doctors, prescriptions, tow trucks, collision repair shops, and replacement automobiles. How will each of these industries respond?
Our sixth InsurTech meetup, "Insurtech: accelerating the future of autonomous cars", will discuss the role InsurTech plays in the autonomous car industry.
As such, we are extremely pleased to present you our panel consisting of :
Shobana Sankaran – VP of Insurance at Nauto, an autonomous vehicle technology system that offers an AI-powered connected camera network and smart cloud system.
Taylor Stewart – Head of the Transportation Lab at Comet Labs, a very early stage VC fund and incubator investing and supporting AI and deep-technology companies transforming the world's biggest industries.

Ian Sweeney – General Manager of Trov Mobility. Trov Mobility provides tailored insurance technology for new forms of mobility from self-driving cars to bike-sharing to on-demand delivery services.
Michael Cohen – Investment Director at SAIC Capital, and responsible to SAIC Capital's investments in Getaround, Vicarious and MetaWave.
The panel will be moderated by John Suh, VP of Ventures at Hyundai CRADLE (Center for Robotic-augmented Design in Living Experiences), Hyundai's innovation hub in Silicon Valley.
Let's keep the #InsurTech community growing! Come out and contribute to the discussion!
Don't forget to subscribe to our meetup group to get all announcements. See you there!
Notes
STRICT- No Entry Before 6:00pm & No Admittance After 7:00pm
This MeetUp is hosted by AXA Lab and AXA Strategic Ventures.
All proceeds will be donated to the Glide Foundation in San Francisco. Glide's mission is to break the cycles of multi-generational dependency, poverty, and low self-worth by providing a spiritual home of unconditional love. Glide strives to create a healthy community by offering effective services that foster holistic healing in an environment of cultural integrity and diversity. Glide provides around 850,000 meals per year. Its kitchens operate 364 days a year and serve three meals per day.
---
Agenda
6:00pm: Registration, Networking

6:30pm-6:40pm: Introduction

6:40pm-8:00pm: Panel Discussion and Q & A

8:00pm-8:45pm: Networking
---
Biographies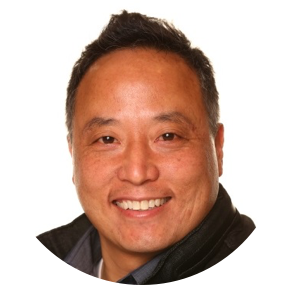 John combines his experiences in tech startups and automotive engineering and manufacturing in his role as the head of CRADLE. He believes that our ability to travel and move is a critical determinant of an individual's overall quality of life. Prior to joining Hyundai Motor Company, he worked at General Motors, Xerox PARC (Palo Alto Research Center), and several Silicon Valley startups where he has had roles in corporate investing, product management, and R&D. John has a BS degree in Electrical Engineering from Kettering University and an MS and PhD degrees in Mechanical Engineering from Stanford University.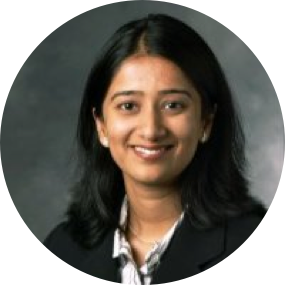 Shobana is Vice President of Insurance at Nauto, the Palo Alto, California-based automotive safety and data platform that is making driving safer and smarter and informing the development of autonomous vehicle technology. At Nauto, she leads the firm's insurance vertical and is working with that industry to develop new offerings leveraging Nauto's artificial intelligence-powered safety and networking system, which learns from drivers and the road alike, offering insight, guidance and real-time feedback. Under her guidance, Nauto is providing the insurance industry with unprecedented ways to measure, manage and predict risk, and a providing the industry with an onramp to self-driving infrastructure in the not-too-distant future. Nauto's backers include Allianz Group, SoftBank, Greylock, BMW, GM, Toyota, Playground Global and Draper Nexus. Prior to joining NAUTO, Shobana spent thirteen years in the auto insurance industry, including at Progressive and Esurance and as a consultant to Metromile, as well as with California Casualty, a niche auto and home insurer. Her past roles included leading product research and development, pricing, marketing analytics and more recently, telematics. Shobana received her MS in Management from the Sloan program at the Graduate School of Business at Stanford University, and a BS in Mathematics from the University of Texas at Austin.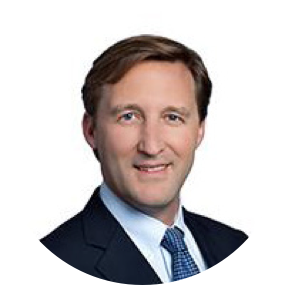 Michael is an accomplished executive with an extensive background in entrepreneurship and venture capital. Michael is currently an Investment Director with SAIC Capital, and responsible to SAIC Capital's investments in Getaround, Vicarious and MetaWave. On behalf of SAIC Capital, Michael is focused on investments in the autonomous driving (software and sensors), connected vehicles, artificial intelligence, financial technology and disruptive business models sectors. SAIC Capital is the venture capital investment arm of Shanghai Automotive Industry Corporation – the 45th largest company in the world and the largest automotive group in China. Michael also served as a Managing Director and the Chairman of the Investment Committee of Venovate Marketplace, Inc. Michael was previously the Managing Principal for Global Crossing Ventures, the founder of Advanced Data Centers, and the founder of Industry Ventures Acquisition Fund (Aperture). Michael was also associated with CIBC Oppenheimer's Technology Investment Banking Group where he completed over $1 billion of transactions, and as a Senior Consultant for KPMG. Michael has an MS in Management from the Stanford Graduate School of Business, where he was an Alfred P. Sloan Fellow, and a BA from Connecticut College.
Taylor is the Head of Business Development at Comet Labs, a venture capital fund and startup lab focused on investing in and supporting early-stage B2B AI and robotics startups. She focuses on helping AI startups grow by building programs and tools that connect them with corporate partners and critical resources. This past spring, she ran a 3-month Transportation Lab accelerator program involving 10 transportation startups and 8 corporate partners, including Baidu, NVIDIA, TomTom, Bosch VC, Faurecia, Sompo Digital Lab, and Prospect SV. Prior to joining Comet Labs, Taylor managed cross-border startup programs and global partnerships for an IoT-based accelerator with offices in San Francisco and Hong Kong. She started her career at the Brookings Institution's Metropolitan Policy Program coordinating projects related to research on the advanced industries sector.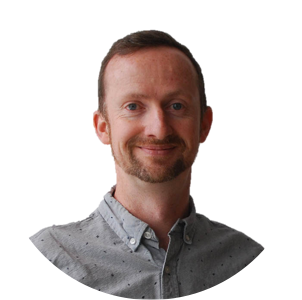 Ian is the General Manager of Trov Mobility. Trov is the world's leading On-Demand Insurance technology company, revolutionizing the way people protect the things they care about. Trov Mobility provides tailored insurance technology for new forms of mobility from self-driving cars to bike-sharing to on-demand delivery services. Prior to Trov, Ian founded boutique consulting firm Intersection X focused on Go-to-Market strategy in emerging industries. Prior to Intersection X, Ian was VP of Product at FinTech leader Taulia, who had acquired Ian's own startup, billFLO.