Inside/Outside
When and where
Location
NYU Tandon Makerspace 6 MetroTech Center Brooklyn, NY 11201
Refund Policy
Refunds up to 7 days before event
Description
Inside/Outside is a two day technical symposium that brings together two lenses for leveraging professional desktop 3D printing for professionals. Inside, focuses on medical uses and how to communicate and prototype around the very small. Outside, focuses on built environments, working with scales greater than 1:1, and uses that extend architectural models to communicate and develop ideas with the aid of desktop printers.
Each day includes a keynote talk from an emerging technology expert, industry and faculty presentations, and interactive workshops on scanning, print preparation, and applied case studies. See the event page for the latest schedule.
We will also be hosting an opening reception on Wednesday August 7th , 6:30- 8:30pm at for a chance to hear from our speakers.
---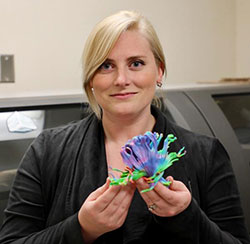 Thursday Keynote: Amy Alexander
Amy Alexander is the Senior Biomedical Engineer in the Mayo Clinic Department of Radiology's Anatomic Modeling Lab in Rochester, Minn. In her role, she uses advanced medical software to convert 2D radiological imaging data into 3D printed models. Her main focus is working directly with surgical teams to digitally plan a patient's boney reconstructive surgery, and then design and print surgical cutting guides precisely aligned to that individual's case. These life-size, patient-specific models and guides help surgeons from all specialties within the hospital prepare for and perform complex procedures. Additionally, the 3D models form a communication bridge for patients regarding their personal surgical plan. As an active member of the Radiological Society of North America's 3D Printing in Medicine Special Interest Group (RSNA 3D SIG), Amy chairs the Engineering Education subcommittee. Within the Society of Manufacturing Engineers (SME) Medical 3D Printing Workgroup, she is chair for the Education of Engineers and Technologists/Technicians committee. Amy is also a member of the American Society of Mechanical Engineers (ASME) Medical 3D/AM workgroup. Since 2015, Amy has trained under distinguished Mayo Clinic Radiologists and emeritus Chairs of the RSNA 3D SIG, Dr. Jane Matsumoto and Dr. Jonathan Morris. She holds a Bachelor of Science in Biomedical Engineering and a Master of Science in Engineering Management from the Milwaukee School of Engineering (MSOE). She holds a certificate in Additive Manufacturing for Innovative Design and Production through the Massachusetts Institute of Technology (MIT) and a certificate in Additive Manufacturing Technologies through SME. In 2019, she was recognized as one of 14 international recipients of the SME Outstanding Young Manufacturing Engineer (OYME) award. Amy also enjoys all opportunities to teach anatomic modeling to students at the graduate, undergraduate, and high school levels, and speaking with anyone interested in the intersection of STEM, medicine, and the arts.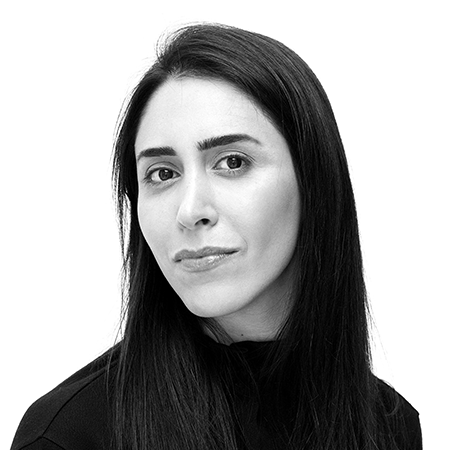 Friday Keynote: Melodie Yashar
Melodie Yashar is a design architect, researcher and co-founder of Space Exploration Architecture (SEArch+), a group building upon a 10-year portfolio of academic space research and practice developing human-supporting concepts for space exploration. In 2015 SEArch+ was awarded the top prize in NASA's Centennial Challenge for a 3D-Printed Habitat for the proposal "Mars Ice House." SEArch+ maintains ongoing collaboration with NASA Langley conducting feasibility studies for related ice habitat concepts. Having recently completed Phase 3 of NASA's Challenge, Melodie has led team SEArch+/Apis Cor to win first prize in Design for "Mars X-House," as well as first prize in Construction Levels 1 & 2. Since 2017 Melodie has led SEArch+'s research developing functional prototypes and materials systems for future space habitats. Melodie has worked as a researcher for grant projects specializing in human factors with the Human Systems Integration Division at NASA Ames. She received a Master of Architecture from Columbia University and a Master of Human-Computer Interaction from Carnegie Mellon University.
---
Saturday Workshop: Parametric Design—Beyond Conventional 3D Modeling
On Saturday we will be hosting an intensive Grasshopper Training with Andrés Gonzalez.
Grasshopper is the visual programming environment which is now included in Rhinoceros 6. Grasshopper scripts are represented by visual elements that progressively develop across the Grasshopper canvas. By creating visual Grasshopper scripts, designers explore and develop their models from concept to fabrication.
This workshop will concentrate on exploring parametric design methods and techniques with a strong focus on architectural geometry. It will start with fundamentals but quickly address modeling geometry and data driven design, data structures, and integrating digital fabrication tools.
Rhino can create, edit, analyze, document, render, animate, and translate NURBS* curves, surfaces, and solids, point clouds, and polygon meshes.
In Rhino 6, we've fully embraced Grasshopper, the world's most beautiful programming language. Used in some of the most ambitious design projects of the past decade, Grasshopper, like Rhino, has become a robust development platform. Grasshopper provides the solid foundation for many incredible third-party components ranging from environmental analysis to robotic control.