Inside a Memoir

Tuesday, November 3, 2015 from 1:00 PM to 2:30 PM (EST)
Event Details
Inside a Memoir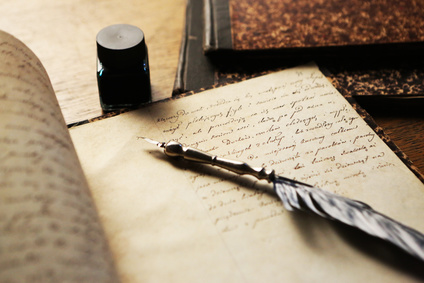 This workshop is designed for people who are interested in transforming their own experiences and reflections into a deeply personal and powerful story.
This virtual workshop (teleconference) is comprised of four 90-minute sessions to explore our innate essence which lies underneath who we were taught to be. Trauma-healing, safety, self-care and forgiveness are some of the topics we will explore. The better we know ourselves the better we can express our journey of liberation. We will deepen our understanding of the power of creative expression as a tool of personal, social and societal transformation. Lauren's memoir Living For Two: A Daughter's Journey from Grief and Madness to Forgiveness and Peace will serve as a springboard for reflection and discussion. Participants will have opportunities to share their reflections and their own creative works.
Space is limited to create a safe circle to explore and share honestly from our hearts. 
Tuesdays from 1:00 - 2:30 PM (Starts at 12:00 Central, 11:00 Mountain, 10:00 Pacific)
November 3, 10, 17, and 24
Order a personalized autographed copy of the book and have it mailed to you using the order above, or purchase the book on Amazon at  http://www.amazon.com/Living-Two-Daughters-Journey-Forgiveness/dp/1412085543/ref=sr_1_1?ie=UTF8&qid=1434627559&sr=8-1&keywords=lauren+spiro
Before taking this workshop it is recommended (but not required) that you complete the Power of Creative Expression as a Tool of Personal, Social and Societal Transformation workshop (described above) or any other 'live' creative expression workshop with Lauren. 
Organizer
Lauren Spiro, MA is a visionary agent of change, a catalyst for developing our capacity for feeling deeply connected, appreciating the vast intelligent creativity of the human mind, and inspiring pathways so everyone may come home. She co-founded Emotional CPR, is the former director of the National Coalition for Mental Health Recovery and is the author of Living for Two:  A Daughter's Journey from Grief and Madness to Forgiveness and Peace described by physician Mark Foster as "a story of hope and love… (showing us that) healing of the mind and heart is always possible, love needs to be the guiding star in recovery, and we are all connected, much more deeply than we understand". Robert Whitaker said, "In this moving, beautifully written memoir, Lauren Spiro tells of unfathomable loss, the madness of a psychiatric system that would diagnose her with 'chronic schizophrenia' at age 16, and her ultimate recovery from both of those childhood traumas".  Will Hall declares, "This heartfelt account of Lauren's life will inspire everyone to reach higher". 
Lauren's website is: www.laurenspiro.com. 
Please email questions or comments to laurenspiro1@gmail.com