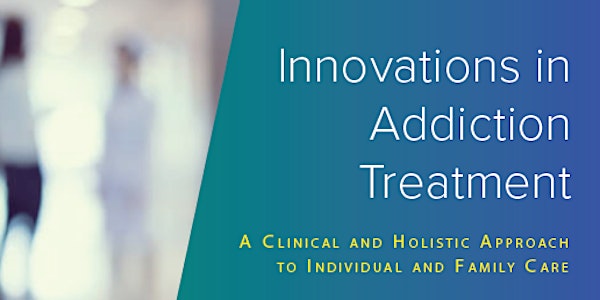 Innovations in Addiction Treatment: Clinical and Holistic Approaches to Individual & Family Care
When and where
Location
Salve Regina University 36 Ochre Point Avenue Bazarsky Lecture Hall, O'Hare Academic Building Newport, RI 02840
Description
Newport Hospital, the Gruben Charitable Foundation and Salve Regina are pleased to present a free, one-day behavioral health symposium. Experts will share evidence-based knowledge for attendees to put into practice. They will address the topics of addiction, parenting, ADHD, and a multi-generational, cross-cultural approach to trauma, resilience, and healing.
Event Logistics (updated 9/5/19):
Light refreshments will be provided during check-in from 7:30 - 8:30 a.m. The program will begin promptly at 8:30 a.m. A boxed lunch will be provided from 12:00 - 12:45pm. Vegan, vegetarian, gluten-free, and dairy-free options will be available.
Location - The symposium will be held in the Bazarsky Lecture Hall on the main level of the O'Hare Academic Building at Salve Regina University. For GPS directions, enter 36 Ochre Point Avenue Newport, Rhode Island 02840.
Parking - Attendees are authorized to park in the following areas during the event:

Street parking along Ochre Point Avenue and Shepard Avenue

Within The Breakers visitor lot at the corner of Ochre Point Avenue and Victoria Avenue (approx. 1/10 of a mile from the O'Hare Academic Building)

Designated handicapped parking is available adjacent to the O'Hare Academic Building at the corner of Ochre Point Avenue and Shepard Avenue
Featured Speakers:
Christophe Sauerwein, MBA, MSc, PgD, certified advanced PIT therapist
Psychologist, psychotherapist, and academic director of the International Conference on Addiction and Associated Disorders
Constant Mouton, MD, FCPsychSA, certified ARISE® interventionist
Director of ARISE® Consulting, Europe; owner and psychiatrist at Live the Road; psychiatrist in private practice; medical director, Triora Recovery Centers, The Netherlands and Spain
Judith Landau, MD, DPM, LMFT, CFLE, CIP, CAI, CRS
Child, adolescent, family, and community neuropsychiatrist; certified family life educator; family therapist; certified recovery specialist; former professor of psychiatry and family medicine. President, LINC Foundation, Linking Human Systems, ARISE® Network
Patricia Emsellem, MS, LADCI
Chief Operating Officer, SSTAR of Fall River, Massachusetts, and SSTAR of Rhode Island, Inc.
Professional credits will be granted (updated 8/29/19):
• Rhode Island Mental Health Counselors Association (RIMHCA) - Qualifies for 5.5 CEUs
• National Association of Social Workers - RI Chapter (NASW-RI) - Qualifies for 5.5 CEs (including 1.5 CEs in Cross-Cultural Practice)
• NAADAC, the Association for Addiction Professionals - Qualifies for 5.5 CEs

This is a Rhode Island Certification Board approved program.