INFO Fortfest ~ May 17-18, 2014
When and where
Location
Ramada Inn near BWI Airport 7253 Parkway Dr. Hanover, MD 21076
Refund Policy
Contact the organizer to request a refund.
Description
INFO Fortfest!
Saturday & Sunday, May 17 & 18, 2014
Ramada Inn near BWI Airport, Hanover, MD
A Conference that Celebrates the Mysterious, Anomalous and the Unknown! Open to the Public! Must Be 16 Years of Age.
Registration and Details right here at: fortfest.eventbrite.com
SPEAKERS: Dr. Robert Schoch on Gobekli Tepe & the Ancient World /
David Paulides on Missing 411: Mysterious Missing People / Micah Hanks of gralien.com / Joe McMoneagle on Remote Viewing as a PSI Spy / Larry Arnold on Ablaze! Spontaneous Human Combustion / and Rob Gutro on Mediumship, Solving a Double Murder Mystery and Pets in the Afterlife. SCROLL down for complete bios.
We Dedicate this INFO Fortfest to the Memory of our Muse, Phyllis Benjamin. She will be dearly missed.
GETTING LATE FOLKS! IF THE SYSTEM STILL WORKS, IT'S BEST TO ORDER HERE. EVEN IF YOU DECIDE TO PAY-AT-THE-DOOR BY CLICKING THE OPTION IN THE ORANGE TEXT TO "Show other payment options". IF YOU ORDER THROUGH THE SITE, YOU HAVE A MUCH BETTER CHANCE OF GETTING YOUR MEAL. IF THE SYSTEM NO LONGER WORKS, DROP ME AN EMAIL AND I'LL SEE WHAT I CAN DO.
FRIDAY Night May 16, Bonus Activity ~ 7:00PM Dinner & Live Horse Show
at Medieval Times! $38.00
ENTIRE SPEAKER LINE-UP: $85.00
SATURDAY Speaker Session ONLY ~ 9:00AM to 5:00PM $59.00
SUNDAY Speaker Session ONLY ~ 11:30AM to 2:30PM $29.00
PAYMENTS: Pay by PayPal, Credit Card or Mail a Check. You can even sign-up on this site to Pay-at-the-Door. In payment area, click on the orange text that says "Show other payment options" then hit the button that reads "Pay Offline" and you will get further instructions.
FOOD DETAILS: SAT LUNCH is Marinated Flank Steak, Chicken Piccata (breasts with lemon-sauce & capers), Green Beans Almandine, Roasted Red Potatoes, Caesar Salad & Dessert. ~ SUN LUNCH is Chicken Monte Carlo (topped with roasted red peppers, fresh basil & Boursin cheese), Roasted Red Potatoes, Caesar Salad, Rolls & butter. You will be able to express food issues upon check-out.
Ramada Inn Hotel Near BWI (Balt-Wash Int'l Airport)
7253 Parkway Dr. / Hanover, MD ~ 410-712-4300
Call Hotel for Discount Rate of $89.95 + tax ~ Just Say "Fortfest". Rooms are set aside, but will be released 10 days prior to event, so BOOK NOW so you have the OPTION of staying at the hotel. You can always cancel later, if you have to. The Hotel has assured me that they will honor our discount room price until the event, as long as there are rooms available. SOME rooms have microwaves & refrigerators. Request one if you like, but you MAY pay a little extra, so be sure to inquire.
FREE Hotel SHUTTLE from BWI Airport or BWI Amtrak Station.
Light Rail from Baltimore also feeds into this station.
The HOTEL is very accessible and there's little walking and no stairs between the parking lot and the function rooms. Good for people with mobility issues. Hotel SHUTTLE operates 24/7 to the nearby Arundel Mills Mall for $10 roundtrip for those going to Medieval Times, Dave & Busters and Live! the new gigantic casino.
I Hope You "Kept the Date..."
DRIVING: Ample FREE parking. Easy to find, right off the intersection of 295 (Balt-Wash Pkwy) & Route 100. You don't have to get wound up with the confusion of actually navigating the airport as it is outside the airport. The hotel is visible from these major roads, BUT print out a map, or GPS it, as it is a bit tricky winding your way back in. As you cross the railroad tracks (a couple times), go slow or you may lose a muffler! Ample FREE Parking!

AMTRAK or LIGHT RAIL: AMTRAK & Light Rail Train Station is at BWI and there is a FREE Hotel Shuttle from the Train Station itself. Call HOTEL on your cell phone just before you arrive for FREE Shuttle. 410-712-4300

FLYING: Southwest flies to BWI ~ Good air fares. There is a FREE Hotel Shuttle from the Terminal. Call HOTEL on your cell phone
when you arrive for FREE Shuttle. 410-712-4300

HOTEL DETAILS: The Ramada has a FREE breakfast that is quite generous. There is coffee, danish, Jimmy Dean sausage breakfast croissants, pour-your-own waffles, fruit and yogurt. The sit-down restaurant is NOT open for breakfast on the weekends. All rooms have balconies for fresh air, but if you want a smoking room, inquire. We are a little over a mile to Arundel Mills Mall with Live! a new casino that is the THIRD LARGEST IN THE U.S. ! Lots of great restaurants associated with the casino and fast food options as well. If you missed it FRI night, you may be able to catch the Medieval Times Feast, Knights & Horses SAT night, if there's still seats available. The cavernous Dave & Busters is also there with diversions such as bowling, flight simulators, every arcade game imaginable and of course a restaurant/bar as well. Incidentally, on SUN, we will be at the Dave & Busters Chesapeake Theater Room for our conference on Sunday 11:30AM to 2:30PM. It is very upscale and fabulous! We'll carpool everyone over to the venue Sunday. Another option, DAY and NIGHT 24/7 the Hotel Shuttle Bus will take you over to the Mall for $10 Roundtrip per person. Parking is a bit tough on Saturday nights near such a large casino, as you can imagine. Much safer to go door-to-door with the Shuttle or designated driver. There is valet parking, and this can be an affordable solution with a few people in a car. Just don't drink and drive, be safe.
$38.00 Covers FRI Night's Medieval Feast & Horse Show,
Dinner is Served at the Table & has Vegetarian options. Your payment includes Tax & Tip. Alcohol is the only thing not covered. Just indicate your food preference when you check out on this site.
$85.00 Includes ENTIRE Program SAT 9:00AM to 5:00PM
& SUN 11:30AM to 2:30PM, With Delicious BUFFET LUNCH BOTH Days & CASHBAR Happy Hour on SAT. For DINNER on SAT you are on your own. I don't think you'll mind as I have indicated, there's a lot of local food choices and diversions nearby and good conversations with old friends. The hotel restaurant is also open for Dinner, has excellent food and decent service.
$59.00 Covers SAT Program ONLY 9:00AM to 5:00PM,
Includes Buffet LUNCH & CASHBAR Happy Hour!
$29.00 Covers SUN Program ONLY 11:30AM to 2:30PM,
Includes Buffet LUNCH. VENUE is Dave & Busters Chesapeake Theatre Room.
The venues are working with us to get everyone their meals, even late registrants. If you register here, you have an excellent chance of getting your meal. Even if you are "Paying-at-the-Door." you can register on the site now and pay when you attend. If you neglect to pre-register with the website at all, you may not get your meal.
IMPORTANT FOOD NOTE: Meals are included and there is no "OPT OUT" choice.
Both LUNCH BUFFETS are varied enough that vegetarians will be accommodated. When you purchase your ticket(s) you will have an opportunity to indicate food issues so we can get a count. Exact menus are posted above as part of the "TICKET" descriptions. Questions?
~ Email susan.swiatek@gmail.com OR Call 571-262-1496 ~
SATURDAY SCHEDULE ~ RAMADA INN
9:00 - 9:15 ~ Welcome! Opening Remarks
9:15 - 9:45 ~ Sue Swiatek > Tribute to Phyllis Benjamin & Arundel Mills Bigfoot
9:45 - 11:00 ~ Joe McMoneagle > Remote Viewing: Things You May Not Know About RV
11:00 - 12:15 ~ David Paulides > Bigfoot: With Insights from the Hoopa Tribe
12:15 - 1:15 ~ LUNCH
1:15 - 2:15 ~ Larry Arnold > Ablaze! The Enigma of Spontaneous Human Combustion
2:15 - 3:15 ~ Rob Gutro > The Dark and the Light of the Paranormal: A Double Murder & Pets and the Afterlife
3:15 - 3:35 ~ BREAK
3:35 - 5:00 ~ Dr. Robert Schoch > Solar Outbursts and the Early Forgotten History of Civilization: From the Great Sphinx of Egypt to the Megaliths of Easter Island
HAPPY HOUR at the Bar! DINNER on Our Own.
9:00PM until ? Late Night in the Party Suite.

SUNDAY SCHEDULE ~ DAVE & BUSTERS THEATER ROOM
11:30 - 12:45 ~ David Paulides > Missing 411: Mysteriously Missing People
12:45 - 1:30 ~ LUNCH & Video of UFO Abduction Case: the Case That Convinced the Swiateks
1:30 - 2:30 ~ Micah Hanks > Echoes From the Gralien Report: This Fortean Universe
Robert Schoch, PhD
Solar Outbursts and the Early Forgotten History of Civilization: From the Great Sphinx of Egypt to the Megaliths of Easter Island
Dr. Robert M. Schoch, a full-time faculty member at the College of General Studies at Boston University since 1984, earned his Ph.D. (1983) in Geology and Geophysics at Yale University. In the early 1990s, Dr. Schoch stunned the world with his revolutionary research that recast the date of the Great Sphinx of Egypt to a period thousands of years earlier than its standard attribution. In demonstrating that the leonine monument has been heavily eroded by water despite the fact that its location on the edge of the Sahara has endured hyper-arid climactic conditions for the past 5,000 years, Schoch revealed that mankind's history is greater and older than previously believed. His findings led to an Emmy-winning documentary The Mystery of the Sphinx, which first aired on NBC in 1993. Dr. Schoch's work in ancient Egypt led him to consider aspects of the paranormal. The magnificent edifices were not merely erected stones, but the structures suggested paranormal aspects: beliefs and practices, initiation rites and rituals, the puzzle of the afterlife, divination, and manifestations of higher levels of consciousness. Dr. Schoch confronted the paranormal formally in his seminal 2008 book, The Parapsychology Revolution: A Concise Anthology of Paranormal and Psychical Research. He and his co-author read literally thousands of papers, and became involved with the field first-hand. Today, Dr. Schoch agrees with a statement made by David Fontana, Professor and well-known psychical researcher. "Psychic abilities are a matter of fact not of belief. What they are and what they mean for our view of reality is another matter, but one cannot dismiss them as fiction and yet retain credibility as an unbiased observer." (Fontana, 2005) Dr. Schoch continues to study the ancient world in his travels to Peru, Easter Island and recently Gobekli Tepe in Turkey. This latest site now being excavated indicates a sophisticated civilization living a stunning 12,000 years ago. More recently Dr. Schoch has determined the astronomical cause of the demise of antediluvian (pre-flood) civilizations, which he describes in his latest book Forgotten Civilization: The Role of Solar Outbursts in Our Past and Future. While some scientists may have tunnel-vision myopically focused solely on man-made CO2 emissions and carbon footprints, Dr. Schoch reminds us that we live on a cataclysmic earth; solar activity ended the last cycle of high culture and may indeed destroy ours in turn. Read further at robertschoch.com.
Micah Hanks
Echoes From the Gralien Report:
This Fortean Universe
Micah Hanks is an author, researcher & musician whose studies cover a wide range of topics including aviation, technological trends, states of consciousness and unexplained phenomena. He is host of The Micah Hanks Radio Program, along with a weekly podcast featuring his work. He is perhaps most famous for his site, The Gralien Report; the title being a playful phonetic contraction of sorts. Micah's books include The UFO Singularity, which asks: Do UFOs represent visitors from other worlds? If not ET, what else could such technology represent in our midst? Are we dealing with greater-than-human intelligence originating in our plane of existence, or perhaps time travelers? All are considered. In Magic, Mysticism and the Molecule: The Search for Sentient Intelligence from Other Worlds, Micah explores ancient magical practices, mystical states, and out of body encounters with alleged "beings," through the process of reaching altered states of consciousness. Many questions arise, such as: Do Tibetan mystics possess the strange ability to create "tulpas," literal thought-forms that manifest a real form? Could a sixteenth century Jewish mystic have done the same in creating a "golem" in medieval Prague? Do sleep paralysis, UFO abductions, out of body travel, psychedelic visions and near death experiences have more in common than has been previously acknowledged? According to Dr. Raymond Moody, the spirits of deceased loved ones can actually communicate through reflective surfaces, but what else might be capable of coming through that looking glass? While reflecting on these and other weighty thoughts, Micah mixes in his musical side with his band Nitroglass. Whether pondering a paradigm, balancing current events in middle ground or singing a spirited Sultans of Swing, Micah is always a pleasure to experience. Micah resides near Asheville, NC and his most recent book is Ghost Rockets. More of his writings can be found at micahhanks.com, gralienreport.com and middletheory.com while his music can be explored at nitrograss.com.
David Paulides
Missing 411: Mysteriously Missing People
David Paulides received both his undergraduate & graduate degrees from the University of San Francisco and his professional background includes 20 years in law enforcement, mostly with the San Jose Police Department. He's also held senior executive positions in the technology sector. In 2004 he formed North America Bigfoot Search (NABS), partly after harking back to a boyhood camping experience with his father. David's analytical approach was invaluable in researching Bigfoot/Sasquatch sightings, encounters and behavior. He spent two years living among the Hoopa tribal members recording their Bigfoot stories, which led to his first book, The Hoopa Project, set in the Bluff Creek area of Northern California. David's second book, Tribal Bigfoot, is regarded as a quantum leap forward in Bigfoot research. The NABS group has been instrumental in the Bigfoot DNA project which has identified Bigfoot/Sasquatch as its own unique species. David's research suddenly took another turn. After being approached by a national park ranger for help, David was led to undertake a three-year 7000+ hour investigation into perplexing disappearances of people who seemed to vanish into thin air. Children, adults and the elderly have disappeared, sometimes in the presence of friends & relatives, many times near or in wilderness areas. Various patterns and clusters have been identified. Dogs often disappear with their masters. Topography plays a part regarding the age of the victims, and certain clusters have specific age and sex consistency that is baffling. Far from your ordinary "wandering off" event, many cases seem to point to abduction. But kidnapped by what or whom? You'll be riveted in your seat hearing about these mysterious cases, documented in David's three Missing 411 series books; Western US (2012), Eastern US (2012) and North America and Beyond (2013). David has made numerous appearances on TV & radio, including Coast2Coast. See David's NABS work at nabigfootsearch.com and his Missing 411 work at canammissing.com.
Larry Arnold
Ablaze! The Enigma of Spontaneous Human Combustion
Larry Arnold redirected a background in mechanical and electrical engineering to explore the unexplained. Larry developed a burgeoning fascination with human consciousness potential and other topics on the scientific fringe. In 1976 he founded ParaScience International. As director of PSI, he combines his scientific background with investigating the intriguing world of forteana - those unconventional subjects and weird events that fail to find acceptance, let alone explanation, within the boundaries of today's science. He is the author of Ablaze! The Mysterious Fires of Spontaneous Human Combustion, which details the gruesome but rare phenomenon of people inexplicably burning up while their surroundings remain undamaged. In this amazing book, there are over 400 unbelievable examples of The Fire Within, culled from long-forgotten obscure medical journals and never-before-published interviews with witnesses to the impossible. With cases that go back to the 14th century, Arnold notes there is a cyclical pattern in his database, with cases peaking every 33 years, suggesting a relationship with periods of increased solar activity. Some episodes may be associated with ball lightning or plasma material. In a paranormal vein, Larry has conjectured these combustions could be caused by the "intent" of someone external, poltergeist activity or even people willingly choosing to leave their bodies this way. He will update the phenomenon by focusing on recent - and controversial (of course) - cases that have occurred since he last spoke at Fortfest. Larry Arnold is internationally recognized for his pioneering research in SHC and has been the subject of many documentaries. He's been active in INFO (the International Fortean Organization) for many years, serving ably as emcee at dozens of INFO gatherings. Larry is interested in collecting more case studies and can be contacted through his website parascience.com.
Joe McMoneagle
Remote Viewing: Things You May Not Know About RV
Mr. McMoneagle is a Remote Viewer with 50-years professional and scientific R&D expertise in the paranormal, numerous high level intelligence collection systems and US Army Intelligence. He is a Retired Army Chief Warrant Officer, a published Author, in both fiction and non-fiction, and Co-Owner of Intuitive Intelligence Applications, Inc. His company has provided psychic and remote viewing support to Stanford Research Institute, Science Applications International Corporation, the US Army Project STARGATE, a long list of American Intelligence Agencies, the Secret Service, intelligence offices of the DoD, five Administrations, as well as hundreds of individual corporations and police agencies across the world. He has demonstrated remote viewing more than a hundred times; live and double-blind on national-level television in seven countries. He currently supports The Monroe Institute and provides instruction in Remote Viewing to those just beginning to explore its potentials. Joseph McMoneagle will be presenting a detailed look at remote viewing and explaining what makes it different from psychic functioning. He will describe some of the more interesting targets pursued by the US Army STARGATE Program, and provide some insight into the reasons why such a capability might have been abandoned. The way he puts it is: "Judging by what one reads on the internet today, there is very little in the way of truth about remote viewing being shared with the public." Mr. McMoneagle will share the most recent scientific findings about remote viewing which may be opening a door to understanding how and why some information is so much easier to obtain. Is there evidence for remote viewing throughout history? Or, is this a new talent arising out of the beginnings of enlightenment? Read more at mceagle.com.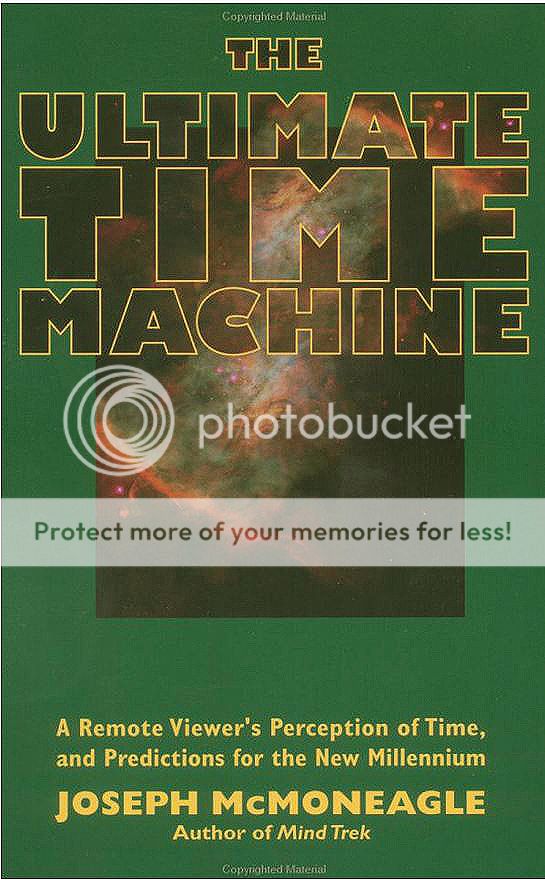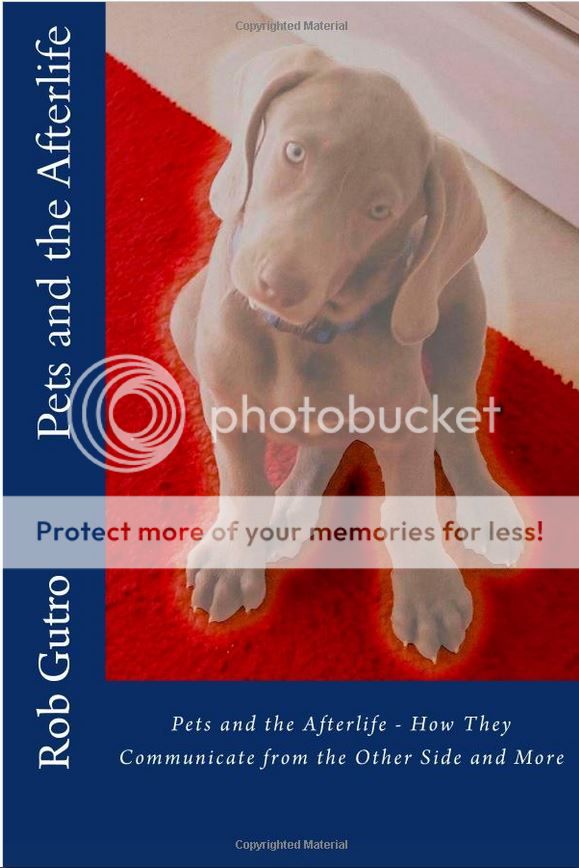 Rob Gutro
The Dark and the Light of the Paranormal:
A Double Murder & Pets and the Afterlife
Rob Gutro is a medium & paranormal investigator for Inspired Ghost Tracking of Maryland. Rob is a trained scientist (meteorologist) who uses science and scientific equipment to explain the existence of Earth-bound ghosts and spirits who cross over and communicate. He wrote his first two books to give comfort to others who have lost people they loved. Rob hopes Ghosts and Spirits and Lessons Learned from Talking to the Dead will indeed give people a reassuring view of what's behind the veil. Since Rob was a child, he was able to receive messages from spirits who have crossed over. Says Gutro, "I'm not a medium who makes appointments. I'm not as well-developed in my abilities as learned mediums. I'm more of a 'medium rare.' I just hope you find comfort in these explanations based on my experiences." Rob is also a dog owner & dog rescue volunteer. In Rob's third book, Pets and the Afterlife, readers will learn how dogs, cats, horses and some birds have the intelligence and ability to send signs to the living after they pass. The author provides proof that our pets do indeed communicate with us from the other side. Gutro's insights have helped to solve a double-murder mystery, and have intrigued many who have benefited from his spontaneous readings. He has been interviewed and featured in The Washington Post, MSNBC, Paranormal Underground Magazine and has appeared on many paranormal radio programs including syndicated radio show Coast to Coast with George Noory. Read more at Rob's blog.