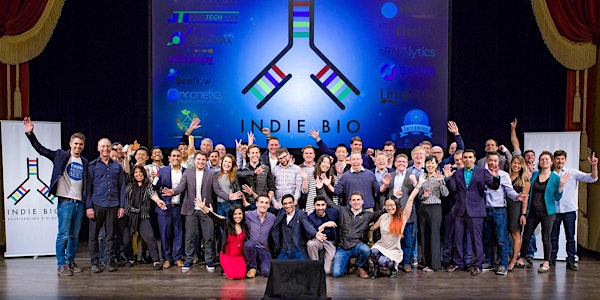 IndieBio Demo Day November 6, 2018 at Herbst Theater
When and where
Location
Herbst Theatre 401 Van Ness Avenue San Francisco, CA 94102
Description
You are cordially invited to the IndieBio SF Demo Day on Tuesday November 6th, 2018 at the Herbst Theater.
IndieBio, an SOSV accelerator, is the world's leading seed-stage biotech accelerator. At IndieBio, we are devoted to building startups dedicated to solving humanity's most pressing problems with life itself. Our 4-month program includes $250K funding, lab space, and mentorship to foster the next generation of biotech entrepreneurs.
Come see the culmination of IndieBio's latest class of twelve biotech companies. The teams come from around the globe and span industries from the future of food, consumer biology, therapeutics, to diagnostics.
LIVESTREAM
Starting at 3pm PST, we'll be livestreaming the event on the IndieBio YouTube page.
www.Twitter.com/IndBio
#IndieBio
AGENDA
Reception - 2pm-3pm
Presentations - 3-5pm
Meet the companies and mingling - 5-7pm
Please RSVP, we're looking forward to seeing you all!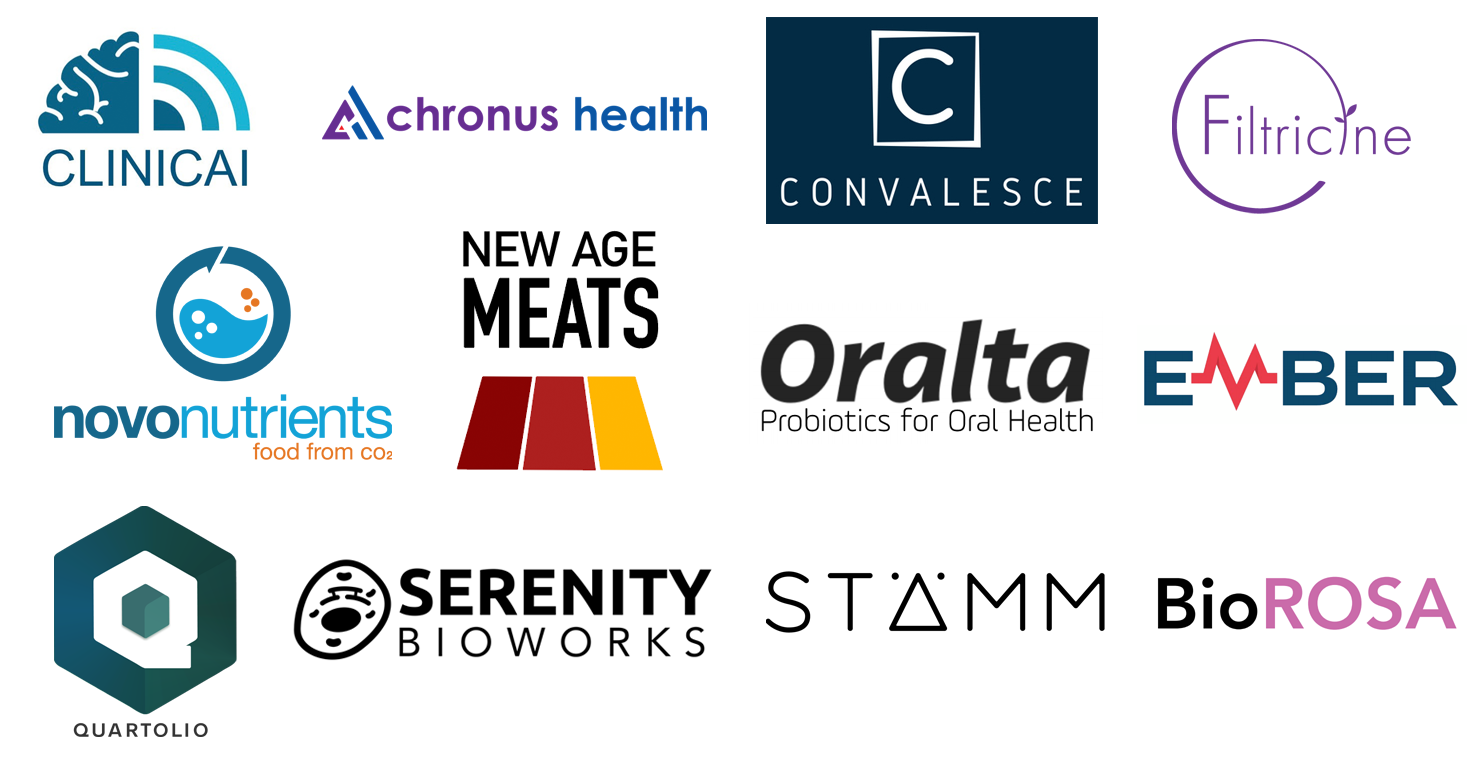 PRESENTING COMPANIES
BioROSA enables early detection and improvements in the pediatric diagnostic process for autism by providing clinicians validated blood tests to improve diagnostic certainty.
Chronus Health is building a handheld diagnostic device that reduces turnaround times at clinics from days to minutes. Their initial launch for CBC and CMP tests account for 50% of all blood tests performed.
Clinicai is building a smart toilet monitor for non-invasive early detection of gastrointestinal cancers and diseases.
Oralta designs tailored probiotics for oral health. Their probiotics balance communities of microbes to treat bad breath, tooth decay, and gum disease.
Convalesce is developing stem cell therapies for neurodegenerative diseases, starting with Parkinson's. With a proprietary biomaterial they create a brainlike micro-environment suited for stem cell differentiation.
Ember is a distributed platform to bring emergency medicine out of the hospital. By connecting patients in need to health professionals in the community, they speed up response times and improve outcomes.
Filtricine is developing a drug-free nutrient deprivation therapy to exploit metabolic dependencies to kill cancer cells.
New Age Meats is a vertically integrated cell-based meat company using automation and data science. They are currently focused on pork and their first product will be sausage.
NovoNutrients makes food from CO2. Their microbes break down industrial emissions of carbon dioxide and reassemble them into low-cost and nutrient-rich aquaculture feed and specialty ingredients.
Quartolio is a knowledge management platform that accelerates research by connecting the dots across scientific articles, clinical trials, and patents with the power of NLP.
Serenity Bioworks is developing an immune tolerance platform for biologics. Their first product will unlock redosable gene therapy for Hemophilia.
Stämm is reinventing the infrastructure of bio-manufacturing with a new approach to fermentation. Their miniaturized bioreactors accelerate condition optimization, lower cost, and allow for modular scaling.