Improving School Readiness: A Randomized Controlled Trial
About this Event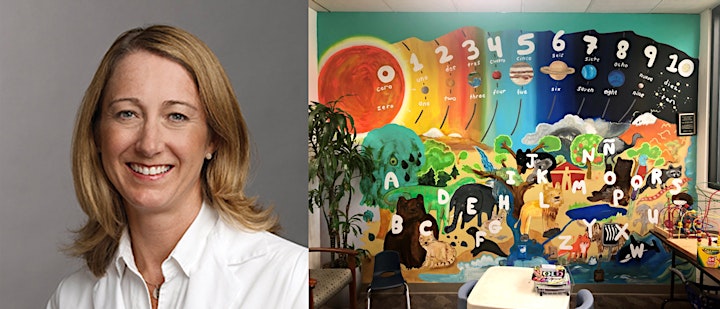 Improving School Readiness: A Randomized Controlled Trial
Pediatricians have unparalleled access to the most disenfranchised families and unparalleled trust of these same families. Pediatricians represent the only part of the early childhood "system" that can reach all children before kindergarten. Even the most disconnected families, for instance, those who economically struggle the most, those with food and housing insecurity, those who move often and are sometimes homeless, do bring their children to pediatric clinics. This provides an enormous opportunity to provide interventions to support child development. Pediatricians, however, lack scalable interventions that can assure school readiness. This talk will showcase the development of community-academic partnerships through population-level interventions designed to reduce the impact of child poverty on child wellbeing.
SPEAKER
Lisa Chamberlain, MD, MPH, is Professor of Pediatrics, Stanford School of Medicine. Dr. Chamberlain cares for patients in East Palo Alto at the Ravenswood Family Health Center. She founded and is the medical director of the Stanford Pediatric Advocacy Program, which oversees community pediatrics and advocacy training for all pediatric residents at Stanford. In 2005, she founded the Stanford Advocacy Track (StAT) which supports a subset of residents interested in pursuing careers to address child health inequity in the United States and abroad.
At the Stanford School of Medicine, she directs the Scholarly Concentration in Community Health, an area of scholarly focus for medical students interested in health disparities. She is a frequent lecturer in a wide range of settings at Stanford and teaches a popular course on the social and environmental determinants of health. For her work in medical student and resident education, she has received two of Stanford's highest teaching awards. Her research examines access to care for impoverished children in California, focusing on children with chronic illness. She co-leads a statewide collaboration in California, uniting 13 pediatric training programs across the state to develop, strengthen and disseminate community pediatrics and advocacy curriculum. She is co-founder and co-chair of the Speak Up For Kids Advocacy Committee of the AAP, Chapter 1.