Description
Join the decision-makers who are responsible for driving change through their expertise. During the panel discussion, you will learn about the Southern California transportation initiatives.
Hear how the elected officials and public transportation providers are working on the growing needs, and resources for improving and creating transportation service for the communities.
Expanding community transportation access means an opportunity to remain independent and self-sufficient and to participate fully in the life of the community.
Networking and learn how your firm can do business with the agencies in the region. Meet one-on-one with the certification and procurement staff and here about the certification program, vendor registration, contract look-ahead schedules and other useful information.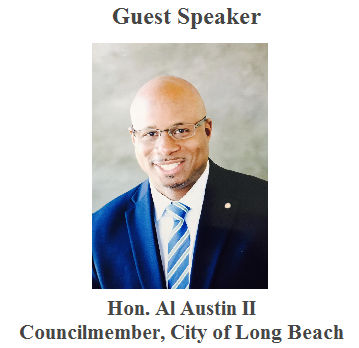 ---
Distingusted Guest Panelist
Debra Johnson, Deputy Chief Executive Officer, LBT
Ken Phipps, Deputy Chief Executive Officer, OCTA
Dr. Allison Yoh, Director of Transportation, POLB
Stephanie Wiggins, Deputy Chief Executive Officer, LA Metro
Guest Moderator
Ray Sosa, Vice president, AECOM
Topics featured will include:
Transportation Funding

Innovative Technology

Community access

Fast moving projects in Southern California
Q & A will take place at the end of the panel discussion. Have your questions ready for the transportation leaders.
Mark your calendars to attend "Improving and Reshaping Transportation in Southern California" November 14, 2017.
Registration | Lunch | Networking: 11:15 AM to 12:15 PM
Program: 12:15 PM to 1:30 PM
Lunch will be provided
Sponsorship available onine or contact us at: Contact us at COMTOSoCal@gmail.com