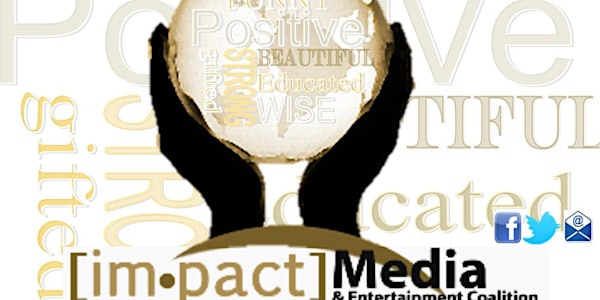 Impact Media Social Action Summit for Community and Industry Transformation
When and where
Location
Faithful Central Bible Church Tabernacle West Wing 321 N. Eucalyptus Avenue Inglewood, CA 90302
Refund Policy
Contact the organizer to request a refund.
Description
Inaugural Impact Media Social Action Summit
August 29, 2015
8:00 a.m.-1:30 p.m.
Commemorating the 52nd Anniversary
Of the March on Washington
Faithful Centrual Bible Church Tabernacle West Wing
***FREE REGISTRATION EXTENDED UNTIL 9PM. $10.00 at the Door***
Overview:
This is not your typical conference, summit, panel discussion, or think tank. Impact Media is convening a cross section of content creators, student leaders, servant leaders, and industry experts to begin the process solving critical issues facing the African American community instead of just talking about them. We will begin this process by focusing on the two primary areas of social responsibility and access to financial resources. There will also be a youth track featuring workshops in media literacy and media production.
Host: Ramsey Jay, Jr.
Moderator: Kelly Redmond
Adult Track:
Race, Media, & Social Responsibility:
Using Media, Entertainment & Celebrity Status for Social Change
Join the interactive discussion about how the platforms of media and celebrity status can be used to positively impact individuals and communities of color, and to improve race relations. We will also discuss the importance of using your voice and platforms for positive outcomes that benefit individuals and society.
Panelists:
Endyia Kinney-Sterns, VP of Development, OWN
Dawnn Lewis, Actor, Writer, Entertainer
Robin Harrison, Executive Director, NAACP Hollywood Bureau
Christine Swanson, Director, TV One and Faith Filmworks
Shaunelle Curry, Executive Director, Media Done Responsibly
Do you have a dream to impact your family, community, or the world but don't have the resources to realize it? Come to learn from individuals representing organizations that can support you in accessing capital, loans, investments, and nonprofit contributions to do just that. There will be information shared regarding personal finances, home ownership, small business, and financing entertainment projects.
Panelists:
Rev. Cecil Murray, USC, Cecil Murray Center for Community & Civic Engagement
Michael Swanson, Executive Producer, Faith Filmworks; NBC
George Gibbs, UPS, Community Relations Manager
George Thompson, FCBC Stewardship/Thompson Wealth Management
Nolan Rollins, CEO, Los Angeles Urban League
Youth & Young Adult Track led by Media Done Responsibly: (12 & up)
Media Literacy & Media Production
Activities:
Positive Entertainment Showcase featuring Patricia Cuffie-Jones' hit play Love Soul Deep

Kathy Westfield, Christian Comedian

I AM PSA Campaign Video Booth

Social Media Action Center
Honorary Co-Chairs: Reverend Cecil "Chip" Murray, Councilman Curren Price, Nolan Rollins, and Robin Harrison
Sponsored by: Los Angeles County with the support of Supervisor Mark Ridley-Thomas, UPS, and African Ancestry.com
Media Partner: PACE News

Community Partners: USC Center for Black Cultural and Student Affairs, USC Black Alumni Association, Cecil Murray Center for Community and Civic Involvement, NAACP Hollywood Bureau, UCLA Ralph Bunche Center, Los Angeles Urban League, Media Done Responsibly, CEA Christian Entertainment Alliance, and the FCBC Repertory Company
Join us, and be a part of the movement!