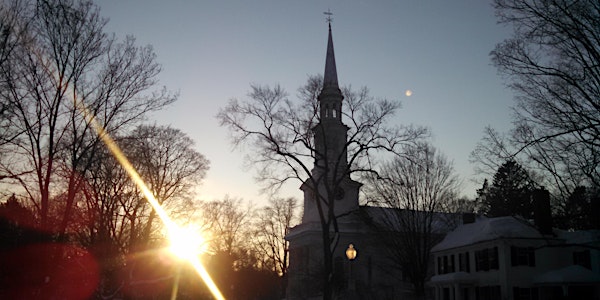 Imagination Cafe
When and where
Location
First Parish in Lexington - Parish Hall 7 Harrington Road Lexington, MA 02421
Description

You are invited to share a meal and your ideas about the future of First Parish at the Imagination Cafe! We will be talking about how best to promote spiritual and personal growth within our community. Here are some questions to spark your imagination.
Whom do you imagine as "in our community?"
What do you imagine are our most important programs or activities?
How do you imagine we should expand or re-allocate resources?
The Café will be open on two Sundays, and we hope that every member and friend will attend one of them.
The conversations we all have in the Imagination Café will help the parish board plan for the year ahead and for the second phase of the Capital Campaign.
Free catered lunch, great company, guiding questions.
Kids' and youth voices are welcome. Childcare will be provided.
Please RSVP by Monday, January 22. Register for a ticket for each member or friend (including children) planning to attend.
Tickets are FREE, but sign-ups are critical for meal planning purposes.