Event Information
Refund Policy
Contact the organizer to request a refund.
Eventbrite's fee is nonrefundable.
Six women with very diverse backgrounds will share their personal stories of how they spoke up and found their voices.
About this Event
A LINK TO THE EVENT WILL BE SENT TO TICKET HOLDERS VIA EVENTBRITE THE MORNING OF JANUARY 17, 2021.
To celebrate of the inauguration of our country's first female, multi-racial Vice President Kamala Harris, the Passionistas Project Women's Equality Exchange presents an evening of stories called I'M SPEAKING.
Six women with very diverse backgrounds will share their personal stories of how they spoke up and found their voices. The virtual event will conclude with a roundtable discussion with the presenters.
Participants include: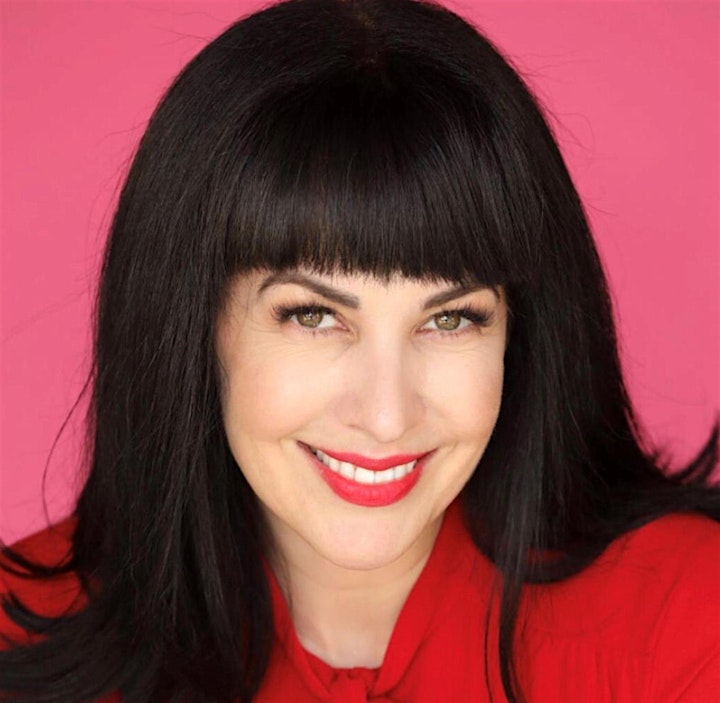 Grey DeLisle Griffin is a Grammy-winning singer/songwriter who is known as the most prolific voice actress in American animation history, having performed over 1500 cartoon voices since 1996. Grey is also a comedian who launched her first stand-up comedy special, "My First Comedy Special" which has received rave reviews. Grey's most iconic roles include Vicky from "The Fairly Odd Parents," Samantha "Sam" Manson from "Danny Phantom," Mandy from "The Grim Adventures of Billy & Mandy," Frankie Foster, Dutchess and Goo from "Foster's Home for Imaginary Friends," Yumi Yoshimura from "Hi Hi Puffy AmiYumi," Azula from "Avatar: The Last Airbender," Kimiko Tohomiko from "Xiaolin Showsown," as well as Lola, Lana and Lily Loud from the "Loud House" and Prince Puppycorn from "Unikitty!" She's also been the voice of Daphne Blake in "Scooby-Doo" cartoons since 2000. Grey is a single mom to her 3 kids and she's basically kicking ass.
Becky Yamamoto — Actress, Writer, Comedian and Creator of "Uninspired"
Becky Yamamoto is based in LA, is a standup, actress and writer. She performed at SF Sketchfest, Pacific Crest Comedy Festival and Sacramento Comedy Festival. She created the critically acclaimed webseries, "Uninspired" and won "Best Actress" for a webseries pilot at NYTVF (for 2Chans). TV/Film: Younger (TV Land), Fort Tilden (SXSW Jury Prize). She's been called "priceless" by the NY Times.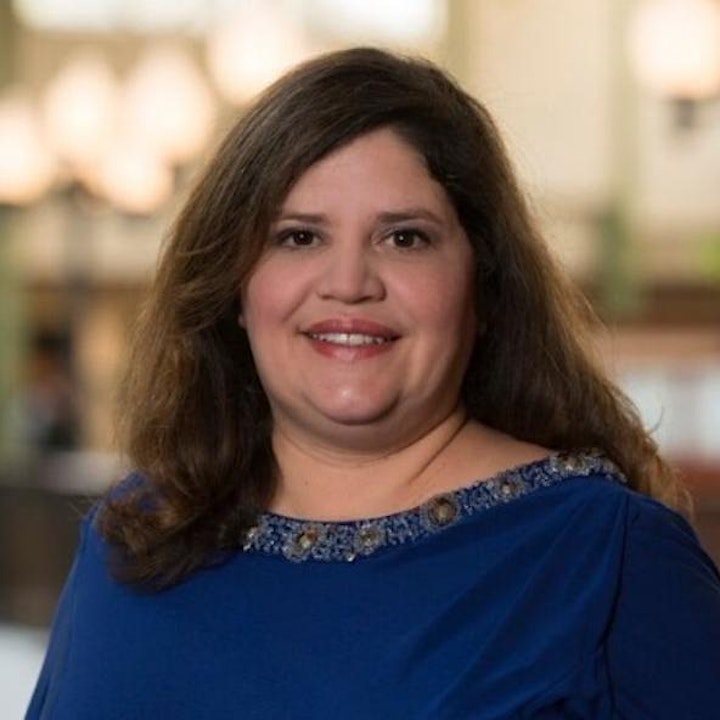 Helen Torres — Executive Director of Hispanas Organized for Political Equality (HOPE)
Helen Iris Torres is the CEO of Hispanas Organized for Political Equality (HOPE), where she leads one of the nation's most influential Latina organizations. She has been instrumental in the development and implementation of the HOPE Leadership Institute (HLI), a program that prepares adult Latinas for their next level of civic participation. HLI has resulted in more than 180 Latinas being appointed to state and local commissions, and over 200 Latinas serving on nonprofit boards to improve local communities. Helen is also responsible for the founding and implementation of the HOPE Binational Fellowship, an executive leadership program for outstanding Latina professionals from the United States and Mexico who, through increased competence in national and global economic and security issues, are in a position to make urgent and long-lasting improvements in the lives of Latinas in the western hemisphere.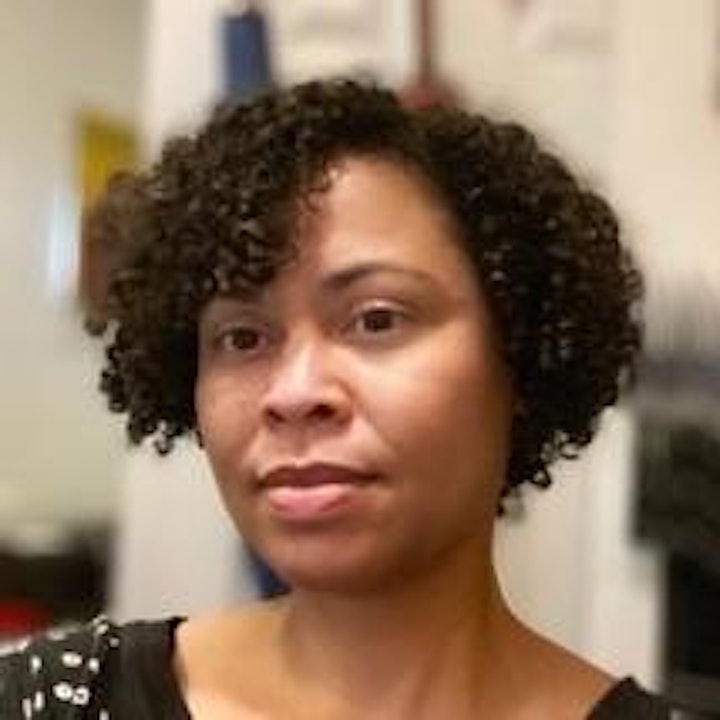 Lisa Brooks — Infomatics Nurse and Health Writer
Lisa Brooks is a Registered Nurse with a background in Informatics, Health Information Systems and Managed Care. She spent the first 6 years of her nursing career as a hospice nurse in one of the toughest neighborhoods in New York City. Her nurse-peers turned to her as the go-to for technical help when health information systems were still new. This started her down the path towards a career in health technology. Lisa spent the last decade of her career implementing technology for healthcare companies, and writing as a hobby on the side. This year she launched her health technology writing business, Writing the Future of Health, that combines her passions. She is on a mission to help everyone cross the digital health divide.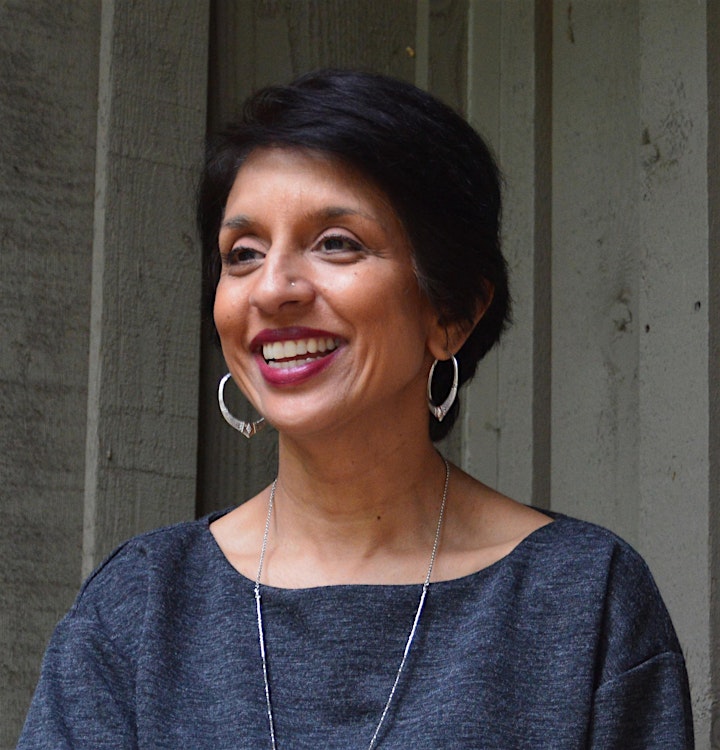 Punam Saxena — Founder of edu-Me and Personal Parenting Coach
Punam Saxena holds a Bachelor's degree in Psychology and a Master's in Education. She is a mother of 4 college-aged children and has spent 20 years volunteering in her children's school in their classrooms and working with their administrators. She has implemented several processes that have benefited all children at the school. She is currently the host of the podcast edu-Me which focuses on bridging the gap and fostering a stronger relationship between parents and schools by empowering parents to become partners in the school. She also holds weekly edu-Nars and works one-on-one or in small groups as a parenting coach. Punam is currently an author in the making writing an education book and a memoir.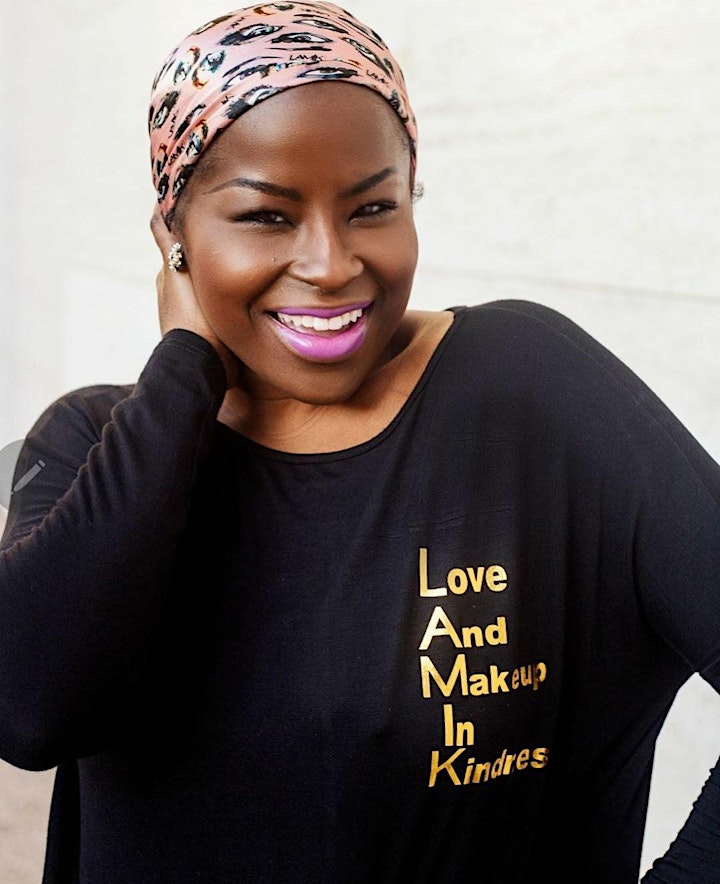 Kim Roxie — is the Founder & CEO of LAMIK Beauty
Kim Roxie is the Founder & CEO of LAMIK Beauty, a clean beauty brand for multicultural women. After opening her own brick and mortar makeup shop at age 21, in Houston, TX on a $500 investment, Kim ran that store for 14 years and was the youngest African-American woman to have her products carried in a major department store. In 2019, Roxie pivoted her business and launched LAMIK as an e-commerce beauty company. In 2020, Roxie secured a partnership with an augmented reality company to launch an innovative tech-enabled website that allows consumers to digitally try on cosmetics.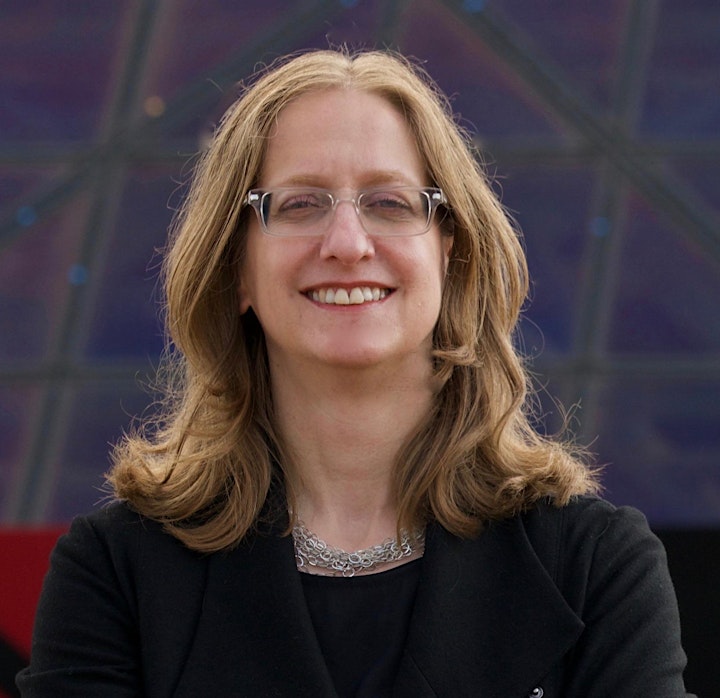 Karen Herman — Moderator
Karen Herman is the Vice President & Chief Curator at the Rock and Roll Hall of Fame & Museum. Before joining the Rock Hall Karen served as the Vice President of The Archive of American Television at the Television Academy in Hollywood and worked with Steven Spielberg's Shoah Foundation.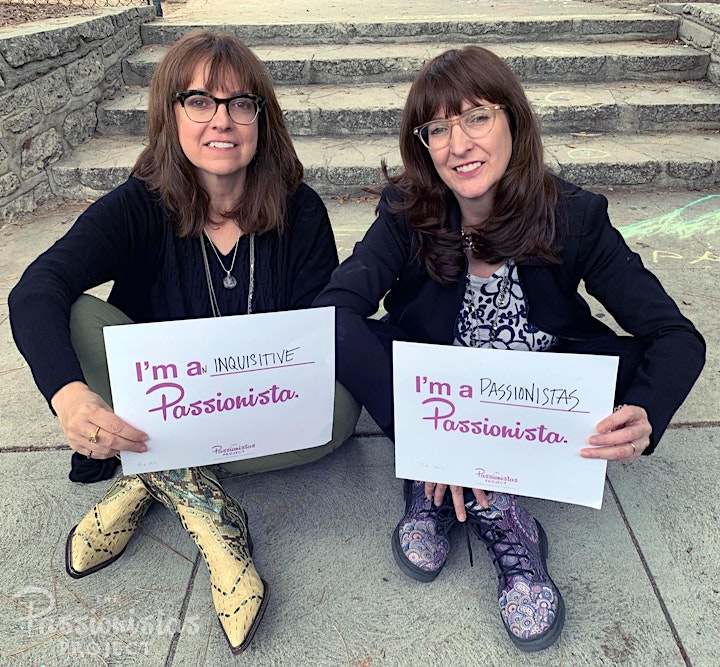 Amy & Nancy Harrington — Hosts
Sisters Amy and Nancy Harrington, the founders of The Passionistas Project, are on a mission to inspire women to follow their passions and fight for women's equality.
(Lineup subject to change.)
Come join us for this virtual night of laughs followed by a roundtable discussion with the storytellers.
Order your tickets on Eventbrite and we will send you the secret Zoom link the day of the show.
A portion of the proceeds and donations will be made to EveryLastOne.org and Girls Inc.
ABOUT EVERY. LAST. ONE.
Every. Last. One. is a non-profit organization dedicated to ending the damage caused by cruel and negligent treatment arising from American immigration policy. Their work is wide-ranging and evolves to meet the needs of children and families whose lives are dramatically shaped by our country's constantly shifting immigration policies.
ABOUT GIRLS INC.
Girls Inc.'s comprehensive approach to whole girl development equips girls to navigate gender, economic and social barriers and grow up healthy, educated and independent.
ABOUT THE PASSIONISTAS PROJECT
Sisters Amy and Nancy Harrington have been inspired by the new women's movement and decided to use their skills as celebrity interviewers to work to tell a different kind of story through The Passionistas Project Podcast, the annual Passionistas Project Women's Equality Summit and their monthly Passionistas Project Equality Exchange events. Where many media companies reserve their platform for the elite, Amy and Nancy are talking to amazing women who don't often get an opportunity to share their stories and who are making a huge difference by choosing unique paths. From the founder of a successful ice cream company to a volcano scientist running for office to an artist who makes sculptures using melted down nuclear weapons, Amy and Nancy shine a light on the positive stories of women. Having built a career based on their love of pop culture, Amy and Nancy's positive entertainment content — including interviews, articles and trivia challenges — has been syndicated to Thrive Global, Yahoo, OMG!, Examiner, Belief.net and many more. They have conducted over 1,400 interviews including more than 60 one-on-one oral histories for The Interviews for the Television Academy — including in-depth conversations with actors Julia Louis-Dreyfus, Danny DeVito, Ed O'Neill and Charlotte Rae, former CBS president Nina Tassler and esteemed television directors Beth McCarthy Miller and Pamela Fryman. They were handpicked by OWN to be part of an intimate digital press corps covering "Oprah's Lifeclass" during Winfrey's tour of the U.S. and Toronto. For more information go to https://www.thepassionistasproject.com/about.
Date and Time
Location
Refund Policy
Contact the organizer to request a refund.
Eventbrite's fee is nonrefundable.