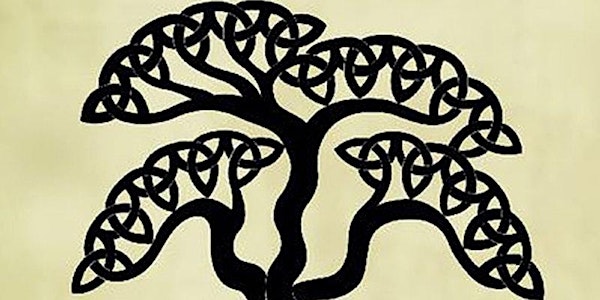 IHMA Intellectual Shamans Series with Sandra Waddock & Anne Tsui
Please join IHMA and Dr. Sandra Waddock with Dr. Anne Tsui to discuss "Scientific Freedom and Scientific Responsibility for Humanity"
About this event
Please join the International Humanistic Management Association (IHMA) and Dr. Sandra Waddock (Boston College) for an Intellectual Shamans discussion with Dr. Anne Tsui (Notre Dame and Arizona State University) about "Scientific Freedom and Scientific Responsibility for Humanity"
This discussion builds on Anne's case study and analysis of the gradual decline of both scientific freedom and scientific responsibility in the historic context of business and management research from 1980 to 2022. Roughly, the first 15 years was a period of exciting new theories informing innovative practices in businesses and other organizations, and freedom in pursuing research that solves the societal or business problems of the time. From the mid 1990s to now, there was increasing disconnect between research and practice, reducing our responsibility to solve timely problems in business or society. This is the "relevance" crisis. Concurrently, there was an increasing emphasis on publications in A-journals, contribution to theory by every paper, and engagement in questionable research practices to maximize publication success. These practices created the "credibility" crisis. The formalistic and instrumental evaluation system that aims to enhance school reputation and individual careers led to the decline if not the loss of both scientific freedom and scientific responsibility. In 2015, the responsible research in business and management (RRBM) network, a global movement, challenged the status quo and called for self-correction. RRBM illustrates the third responsibility of scientists, to safeguard the scientific institution, to engage in self-correction, and to ensure that the formal conditions and informal norms in the scientific community enable scientists to keep "science is in service of society (or humanity)" as the primary principle of our scientific work.
Date: Friday, June 3, 2022
Time: 12:00 pm – 1:00 pm (EDT)
Location: Web conferencing, details will be sent before the event once your RSVP is received
Suggested Reading Preparation:
(1) Open-access full text: Tsui, A.S. (2022). From traditional research to responsible research: The necessity of scientific freedom and scientific responsibility for better societies. Annual Review of Organizational Psychology and Organizational Behavior, 9: 1-32.
(2) Tsui, A.S. & McKiernan, P. (2022). Understanding scientific freedom and scientific responsibility in business and management research. Journal of Management Studies, in press.
Anne's Bio:
Anne S. Tsui is Motorola Professor of International Management Emerita at the Arizona State University, Distinguished Adjunct Professor at the University of Notre Dame, and Distinguished Visiting Professor at Peking University and Fudan University, China. Previously, she was on the faculty of Duke University, University of California, Irvine, and the Founding Head of the Management Department at the Business School of the Hong Kong University of Science and Technology.
Her research interests include executive leadership, employment relationship, demographic diversity, income inequality, and international management especially in the Chinese context. She has a strong commitment to doctoral education and a strong advocate of responsible social science research in business. She has received numerous awards for her research and service, including the best paper awards from AMJ, ASQ, and JOM, the Center for Creative Leadership Applied Leadership Research Award, the University of Minnesota Outstanding Achievement Award, the AoM Distinguished Service Contribution Award, and the IACMR Lifetime Contribution Award. She is the recipient of the Women in the Academy of International Business 2021 Woman of the Year Award.
She is the 67th President and Fellow of the Academy of Management, 14th Editor the Academy of Management Journal, Founding President of the International Association for Chinese Management Research, and Founding Editor-in-Chief of Management and Organization Review. She is also a Fellow of the Academy of International Business. In 2015, she co-founded the Community for Responsible Research in Business and Management (www.rrbm.network), an inter-disciplinary, global, grassroots movement to advance both the credibility and the usefulness of research for both business and society in the service of a better world. In 2022, she was elected Fellow of the American Association for the Advancement of Science.
Dr. Tsui received her BA in Psychology from the University of Minnesota, Duluth, MA in Industrial Relations from the University of Minnesota, Minneapolis-St. Paul, and PhD in Management from the University of California, Los Angeles. In May 2015, she received an Honorary Doctorate in Economics from the University of St. Gallen, Switzerland.
Sandra's Bio:
Sandra Waddock is Galligan Chair of Strategy, Carroll School Scholar of Corporate Responsibility, and Professor of Management at Boston College's Carroll School of Management. Winner of numerous awards, Sandra has published about 170 papers and 15 books, including Healing the World (Routledge/Greenleaf, 2017) and Intellectual Shamans (Cambridge, 2014), and most recently Transforming towards Life-Centered Economics (2020). Current research interests include large system change, corporate responsibility, intellectual shamanism, and management education.