Description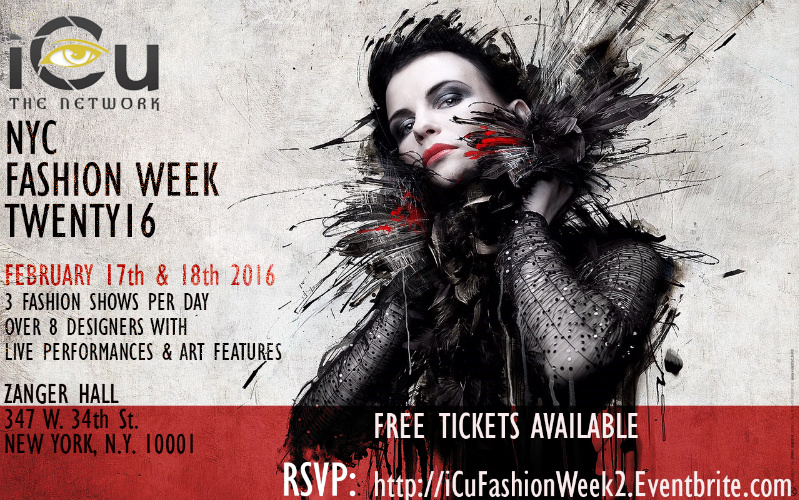 We officially invite you to be a part of one of the most anticipated weeks in fashion, New York Fashion Week, highlighting exclusive lines of the top designers and emerging artists for the Spring 2016 season.
iCu is proud to present:
"iCu Fashion Week F/W 16"
The Official Fashion Exclusive for Charity
event to take place:
ZANGER HALL
347 West 34th Street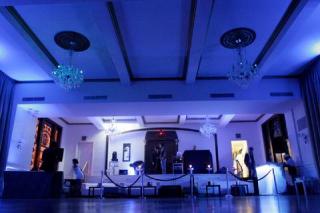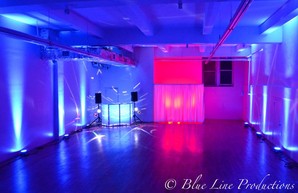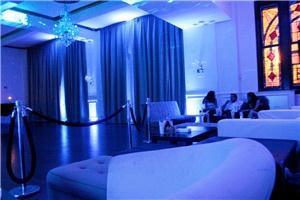 Featuring 6 designers over 2 days, with 3 different time slots each day! Pick one or go to all!
SHOW TIMES: 6pm & 9pm BOTH DAYS
ALL SHOWS DOORS OPEN 1 HR Prior to show!
S

HOW SCHEDULE:


***************** Feb 17th *****************
@6pm- Speechless Vulgarity - Androgynous collection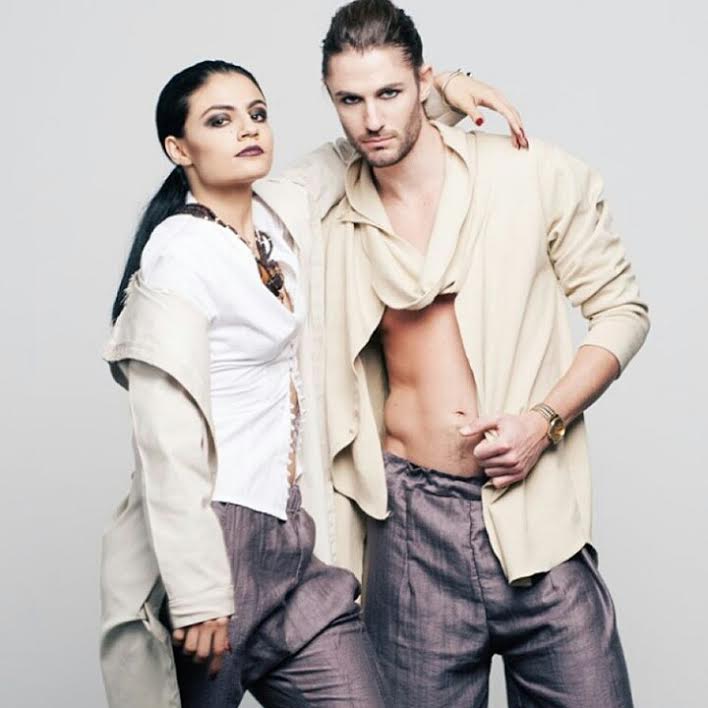 @9pm- Angelo Rosa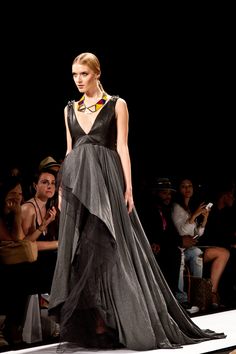 with CELEBRITY Model: Midori Amae from AMERICA'S NEXT TOP MODEL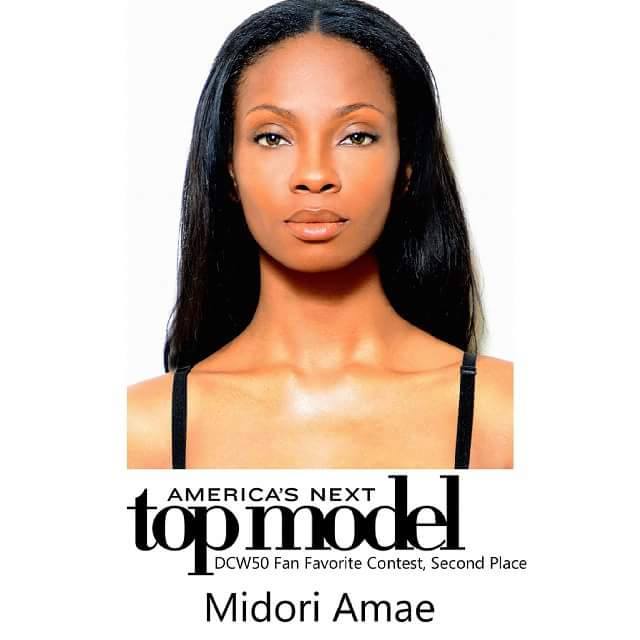 & Also Featuring Designer
Chuks Collins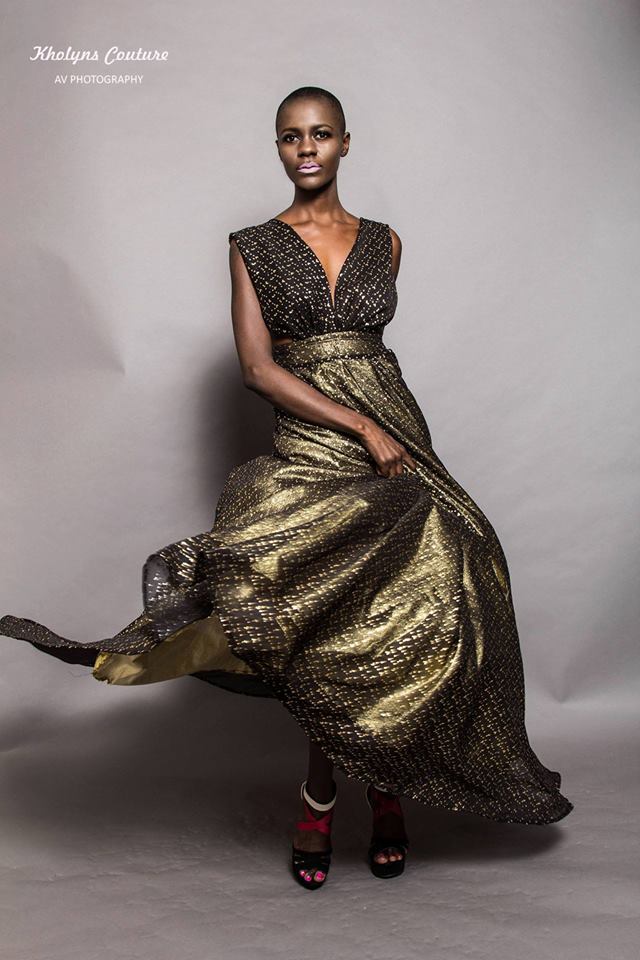 ******************* Feb 18th **********************



@6pm- DELICIA GLAM & FINN LeON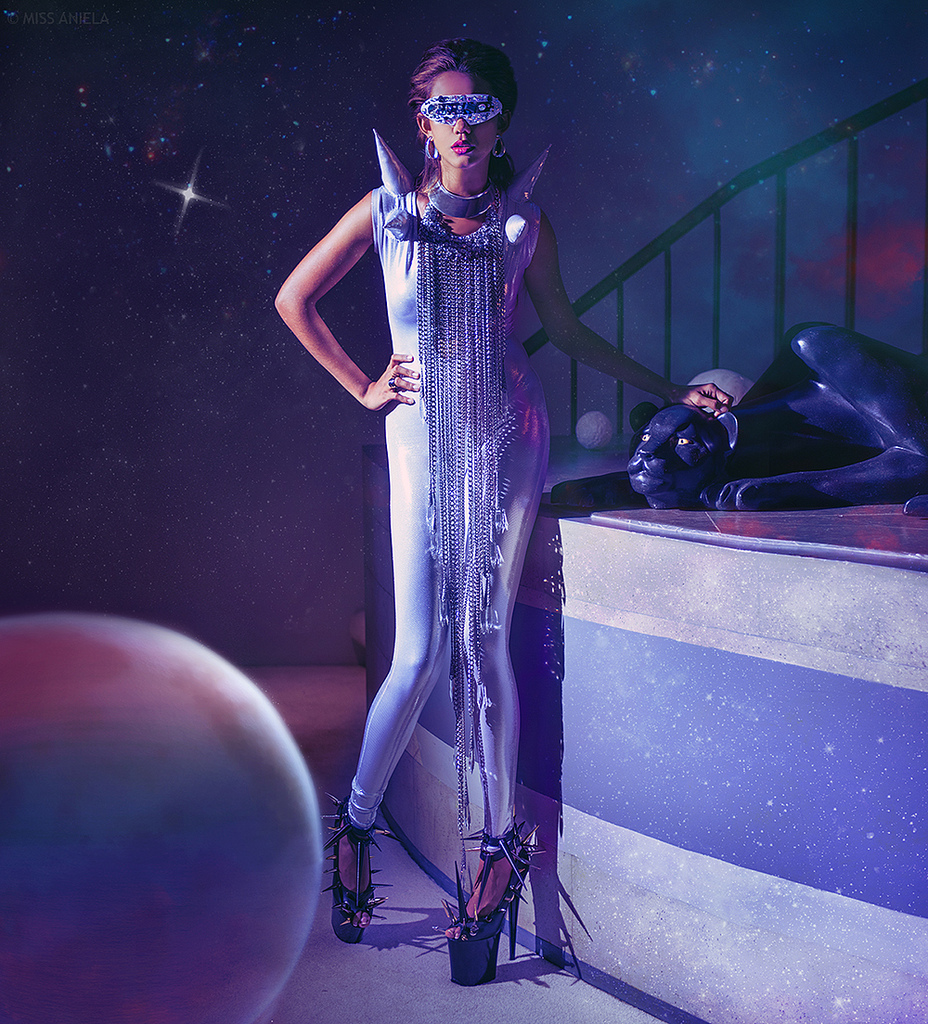 Hosted By: Shawn and Claire from "MTV Twinning"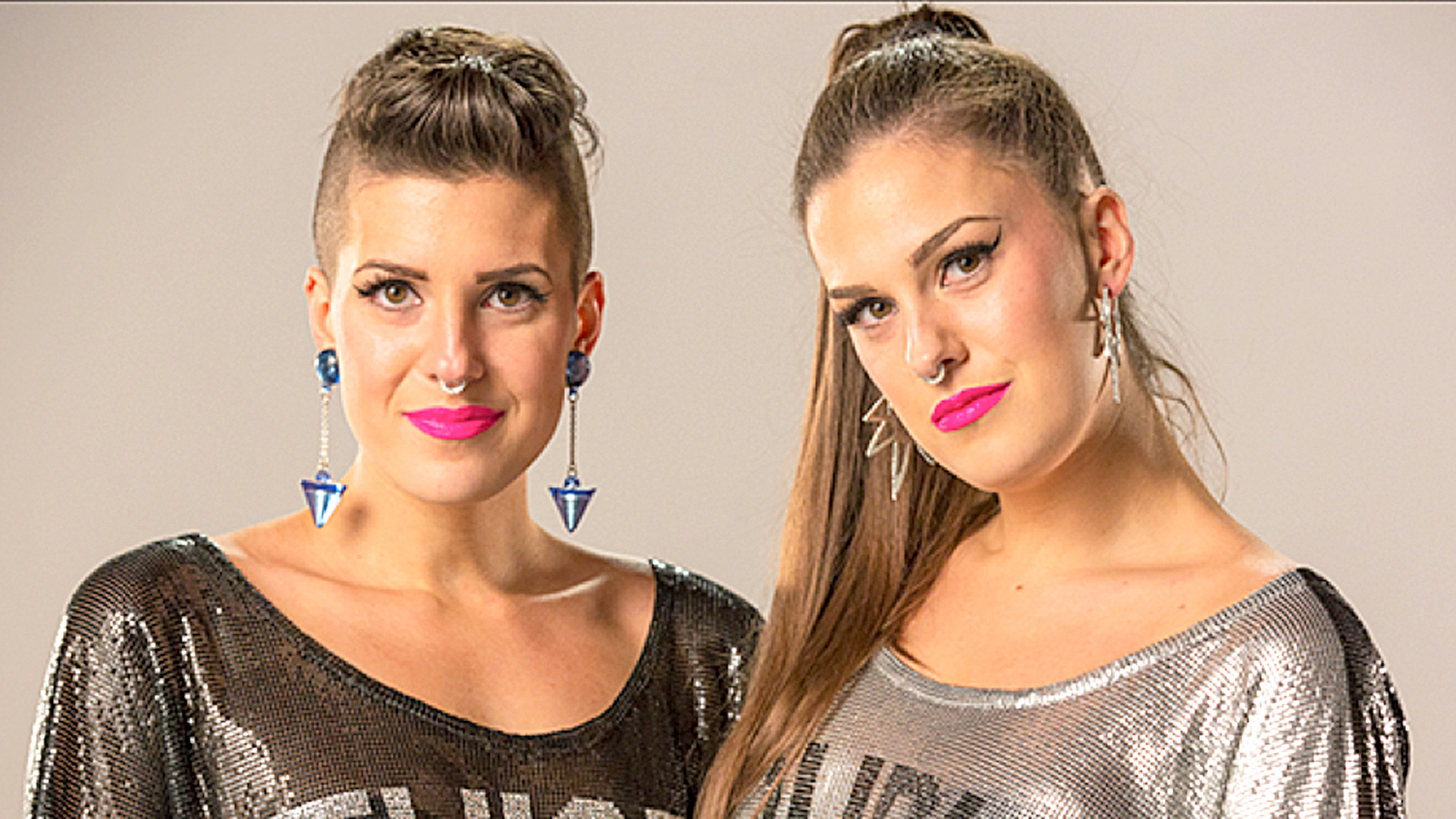 And Menswear by: Finn





@9pm- SLYVIO DESIGNS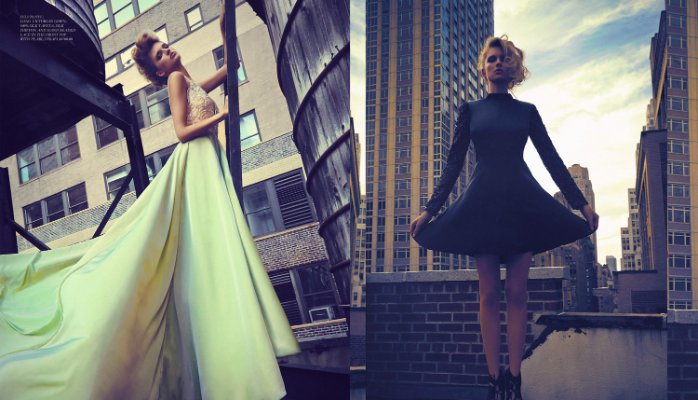 with Ballet Opening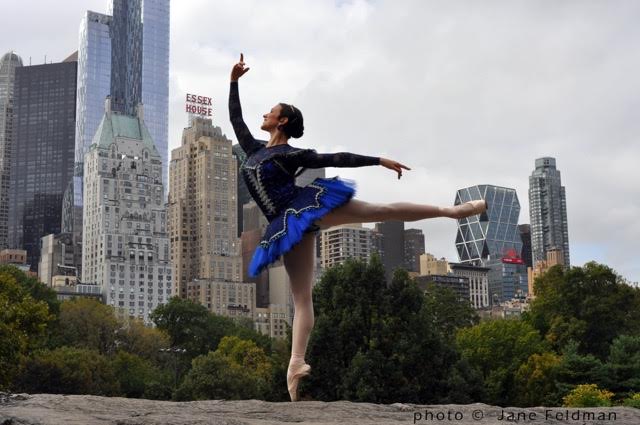 Hosted by:
Ramona Rizzo "Mob Wives"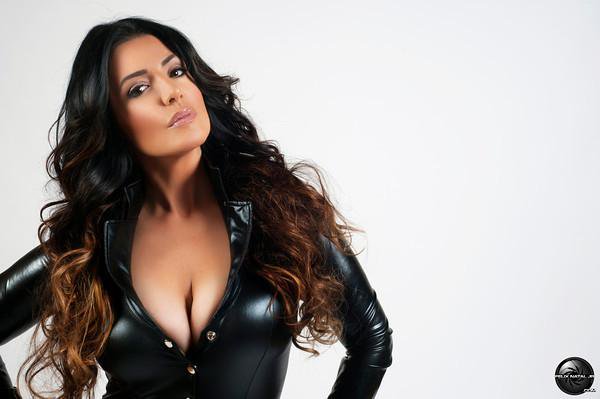 w/ Celebrity Model: ARZO ANWAR FROM
BRAVO "BLOOD SWEAT & HEELS"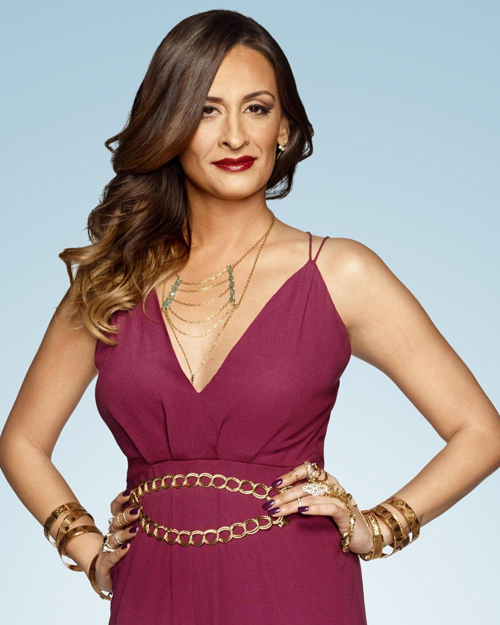 FOR TICKETS must reserve below and pick one show to attend, unless you buy multiple tickets!
PRESS/ CELEBRITY PLACEMENT:
Email: iCuNYFW2@gmail.com
iCu, A Fashion Concierges whose goal is to help develop connections among st creative minds with the purpose to create a community, where every individual becomes a benefactor of one another. We want to provide a platform where they can showcase their talents and art by providing a network of a supportive. We strive to manifest each individual's creative edge and utilize it to develop, grow, and nurture their passions.
iCu Fashion Week will provide the opportunity for you to experience a series of fashion events over the course of two days, during the premiere New York Fashion Week. With 6 planned fashion showcases and an audience of over 800 attendees, you can expect a amazing display of talent and great networking!
Past events we worked with the likes Maserati, Avianne Jewelry, Destiny Mascoto, Pop Chips, Monster Energy Drink, Zihr Skin Care, Diamond Headphones by Monster, Kia Motors and Absolut Vodka. Past celebrity attendance include, David Nelson (NY Jets), Chrisette Michelle, Fabulous, Adrienne Bailon, Estelle, B.o.B and a list of NBA & NFL athletes.Proceeds from this show with go to a amazing 501-C3 Charity: