About this Event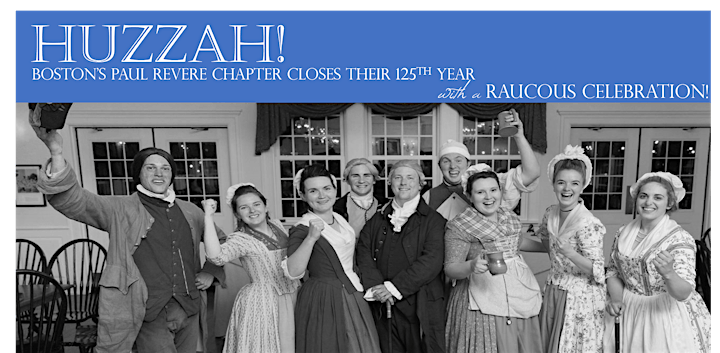 Included in your ticket:
An evening of boisterous fun, song, dance, and games hosted by Boston's most famous Revolutionary residents.
A delicious meal of rosemary chicken, ham, chutneys, cheeses, and other colonial fare - including trifle for dessert!
Paul Revere's 125th year opened with a cozy drink and trivia night on April 19, 2019 at the Granary Tavern. Since then the year has flown with our special opening celebration and wreath laying, countless volunteer opportunities, and many opportunities for continued growth in service to our community. We are now looking forward to the last day of our 125th year, and hope you'll join us to celebrate! This event will be our major fundraiser for the year and proceeds will go to the chapter's service projects benefiting our community.