How are Financial Institutions Partnering with RegTech Startups

Thursday, May 4, 2017 from 6:00 PM to 8:45 PM (EDT)
Event Details
How are Financial Institutions Partnering with RegTech Startups

Please join The Association of FinTech Professionals for a lively and informative discussion on how financial institutions are working with regtech startups to address a broad range of process, regulatory, and compliance needs. Our moderator, Marc Hochstein, the Editor in Chief of Amercian Banker, will lead the discussion with our panelists on the opportunities and challenges of partnering.
Agenda:
6:00-6:30: Registration
6:30-7:45: Panel Discussion & Q/A
7:45-8:45: Refreshments & Networking
Our Panelists & Moderator:
Panelists

D N Prahlad - CEO, Surya Software

D. N. Prahlad is the founder of Surya Software Systems. Surya focuses on products for financial risk management of financial institutions in general and banks in particular.

Prior to founding Surya,  Prahlad played a key role in the rapid growth of Infosys, being associated with Infosys in its formative years. He has a high level of experience of working with multiple Fortune 50 clients, creation of new services, products and strategies.
Prahlad serves as an Independent Director of Infosys since October 2016.  He is a member of the Nomination and Remuneration Committee, Risk and Strategy Committee and Stakeholders Relationship Committee. He is also an Independent Director in Infosys BPO Limited and Edgeverve Systems Limited. Edgeverve holds Infosys' core banking product Finacle.
In addition, Prahlad  is on the advisory board of Computer Science and Automation Department of Indian Institute of Science, Bengaluru. He served as an adjunct faculty at Indian Institute of Information Technology, Bengaluru in its formative years. Prahlad is a B.Sc. with honours in mathematics from Bangalore University and B.E. (Electrical technology and Electronics) from Indian Institute of Science, Bengaluru

Satya Pemmaraju, PhD - CEO, Droit Financial Technologies

Prior to co-founding Droit, Satya was a Managing Director of FICC Trading at UBS. Post 2008, he was instrumental in helping create UBS's funding desk focused on aggregating, managing and optimizing secured and unsecured derivatives funding risk across FICC trading. Satya has held various cross-asset derivatives trading roles including structured/contingent repo, Latam derivatives and structured notes. Prior to trading, Satya was a fixed income derivatives quant building pricing and risk management systems.

Satya has a Ph.D. in Mathematics from Northwestern University and a B.S. from MIT.
Konrad Alt - COO, Raptor Intelligence

Konrad is a noted financial regulatory expert, having seen the compliance and risk management challenges of major financial institutions from all sides.
As a young lawyer, he was immersed in the U.S. savings and loan crisis, first as an attorney in private practice and later as counsel to the U.S. Senate Banking Committee. Recruited to join the U.S. Department of the Treasury, he served as the second-ranking official at the Office of the Comptroller of the Currency. After relocating to San Francisco in the mid-1990s, he held senior executive roles in the mortgage and credit card sectors before launching the San Francisco office of the Promontory Financial Group in 2004.
Konrad built a substantial compliance and risk management consulting practice at Promontory, leading dozens of engagements at major financial institutions in the western U.S. and around the world, and later serving as the firm's Chief Operating Officer. Konrad began advising Raptor in the fall of 2016 and joined the firm as COO in January 2017.
Konrad holds a J.D. from Harvard Law School and is a former editor of the Harvard Law Review. He also holds an M.P.P. from the Kennedy School of Government, and a B.A. from Reed College.
Sanjeev Dheer - Founder & CEO, Centrl
Prior to Centrl, Sanjeev was Co-Founder and CEO of CashEdge, a financial technology company which was acquired by Fiserv in 2011. He continued as President of the CashEdge Division of Fiserv after the acquisition. Prior to starting CashEdge, Sanjeev was a Partner at McKinsey & Company in New York where he served major financial and technology companies. Sanjeev started his career at the United Nations Development Program in New York.
Sanjeev has an MBA from Stanford Business School where he was an Arjay Miller Scholar, MA in Computer Science from Queens College/CUNY and MA in History from St. Stephens College, University of Delhi.
Lindsay David - Regtech Analyst, CBInsights
Lindsay Davis is a tech industry analyst at CB Insights covering financial services, regulation, and human resources tech sectors. Prior to joining CB Insights, she was an auditor at the Depository Trust and Clearing Corporation, most recently responsible for assurance and advisory over the Enterprise Risk Management department including vendor, operations, credit, market, and liquidity risk.
Lindsay is a graduate of the University of Florida where she received her undergraduate degree in Economics and Masters in International Business. Her work has been cited in Thomson Reuters and more.



Eva Pittas - Regulatory and Risk Consultant & Advisor
Eva Pittas is a consultant and an advisor to Fintech companies.  With executive level experience in Finance and Risk & Control roles, she helps Fintech clients navigate the complex regulatory environment and prepare them for doing business with major financial institutions.  Additionally, she has helped Fintech clients gain regulatory approvals and bank licenses as well as implement effective yet efficient, risk management programs and governance structures from the ground up.
Eva Pittas brings over 25 years of leadership experience in Finance and Risk & Control roles successfully managing multi-million dollar organizations and projects across global environments.  She has a large-scale global track record for Financial Planning & Analysis, and Risk & Control Management resulting in organizational optimization, cost reduction, transparency, and improvement in business risk profiles.  Eva has held positions such as Head of IT Risk & Control, Business Unit Manager, and Chief Financial Officer.  

Eva has strong relationship management and negotiation skills she has leveraged in complex, multi-cultural environments.  Eva also has experience managing relationships with global regulators implementing new cost effective programs to mitigate risk.  In her Finance roles, Eva has developed forward looking approaches to financial planning & analysis, created robust decision support tools, and instituted disciplined investment governance structures used to allocate and track investment dollars for large programs. 

Eva's prior experience was serving as the Citigroup's Global Head of Information Technology Risk & Control for Institutional Client Group which included responsibility for Supplier Risk Management, Information Security, Business Continuity and Crisis Management, Change Management, and Technology Control.  Eva previously served as Citigroup's Business Unit Manager for ICG's Operations & Technology, and CFO of Global Products and Ops & Tech for the Private Bank.  Eva is a graduate of NYU's Stern School of Business.  Eva is also proud to be a member of the Board of Directors of Damian Family Care Centers, Inc., a not for profit where she serves on the Finance Committee.
Moderator
Marc Hochstein - Editor in Chief, American Banker

Marc Hochstein became the Editor in Chief of American Banker in July 2014. He joined the publication in 1998 as a reporter covering mortgages and has steadily added responsibility over the years. At one time or another he has overseen American Banker's coverage of consumer finance, payments, and community banking; the vibrant opinion blog BankThink; the wildly popular Morning Scan newsletter; and the reinvigoration of SourceMedia's mortgage publications. Marc was responsible for some of the earliest serious coverage of Bitcoin anywhere and chaired SourceMedia's successful Blockchains + Digital Currencies conferences in 2014, 2015 and 2016.
Thank you to our host, Loeb & Loeb LLP: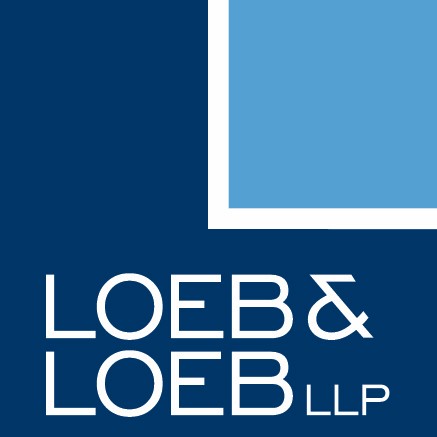 Have questions about How are Financial Institutions Partnering with RegTech Startups?
Contact
When & Where

Association of FinTech Professionals
Loeb & Loeb LLP
345 Park Avenue
New York, NY 10154


Thursday, May 4, 2017 from 6:00 PM to 8:45 PM (EDT)
Add to my calendar
Organizer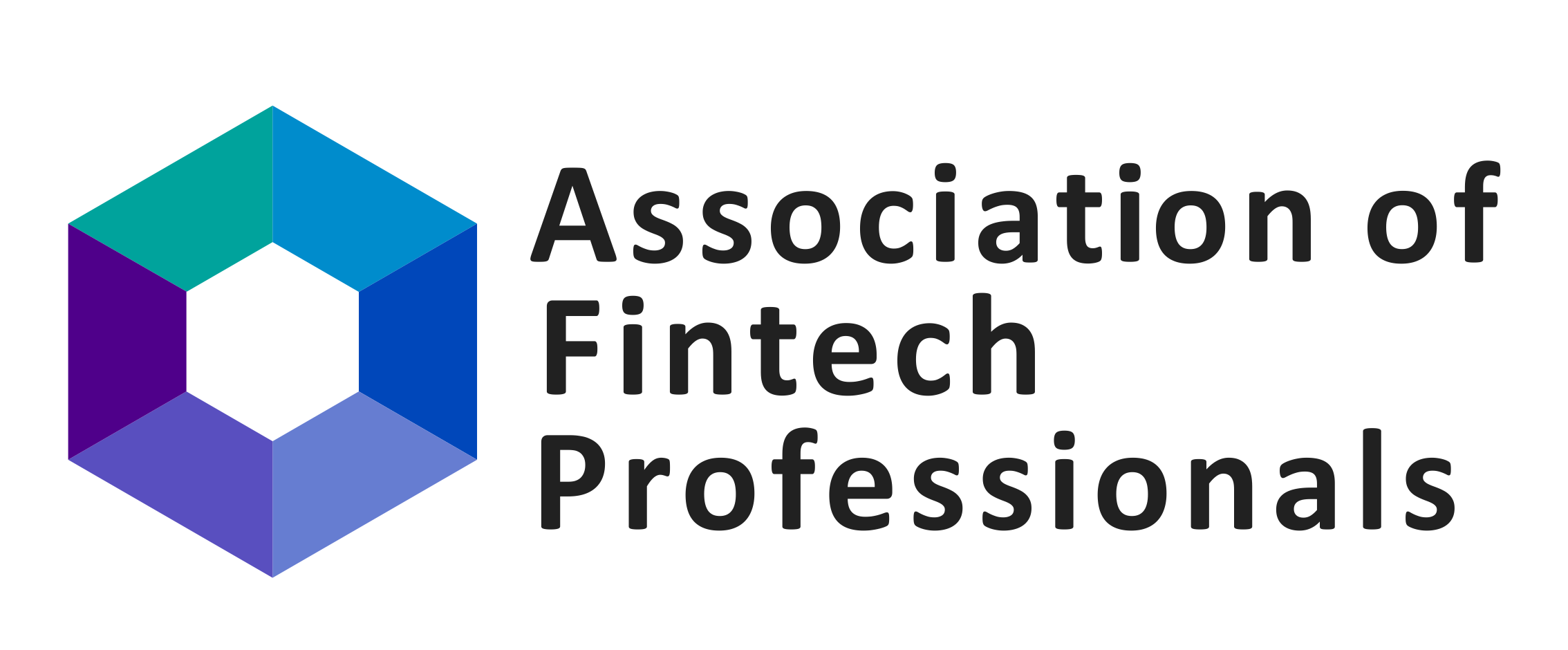 The Association of FinTech Professionals is a global non-profit, community-based organization focused on developing and supporting the financial technology ecosystem. We strive to both educate and engage our members who include a diverse range of private, academic, and public sector participants.
How are Financial Institutions Partnering with RegTech Startups