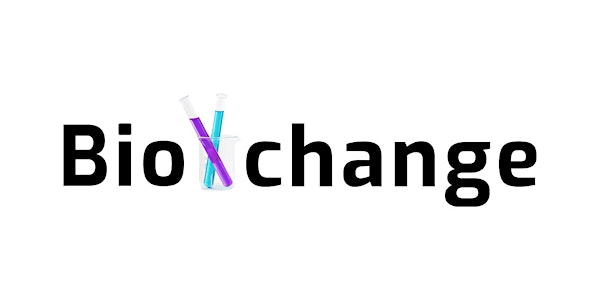 How and When to Effectively Use Life Science Recruiters for Your Job Search
Looking to navigate your career in life sciences. Learn how and when to effectively use recruiters for your job search.
About this event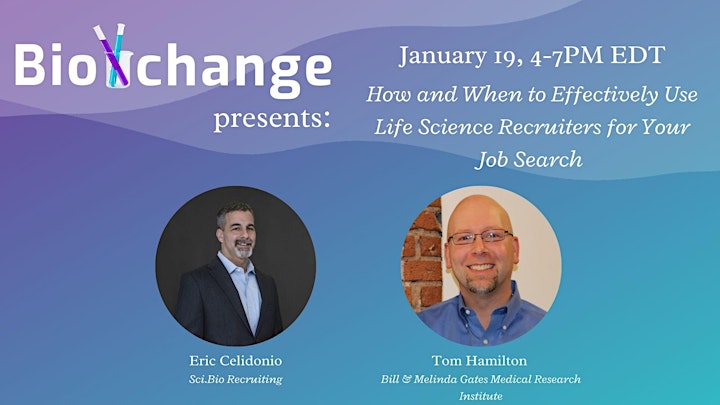 Navigating a career in life sciences can be tough, but knowing how and when to effectively use recruiters for your job search can be tougher. Eric Ceidonio and Tom Hamilton will lead an interactive panel discussion on how to navigate the landscape. Attendees will be able to participate in live Q&A.
The panel discussion will be followed by open networking on Grapevine Network's interactive platform allowing the ability to network with others in the life science community.
About Eric:
Eric's career in biopharma spans over 25 years. He began his career in biologics R&D for companies such as Bayer and Pfizer before transitioning into staffing and executive search. He has held corporate talent acquisition leadership roles at Merck KgAA, Novartis and Moderna. Eric's experience includes architecting, building and leading talent acquisitions teams, implementing unique talent attraction campaigns and providing consultative talent solutions for companies seeking exemplary technical, scientific, clinical and medical leadership.
About Tom:
In over 20 years of Talent Acquisition experience in the bio/pharm space, Tom has held a range of positions from Recruiter to Talent Acquisition Lead in big pharma, small biotech and now non-profit at the Bill & Melinda Gates Medical Research Institute in Cambridge, MA. His previous companies and clients include Novartis, CRISPR, Sage Therapeutics, bluebird bio and Arbor Biotechnologies.
Participants are welcome to join the event at any point of time. The event is subject to run later than the posted end time as the room will stay open as long as people are actively engaged within the chat room.
***Event is expected to sell out and NOT ALL RVSPS ARE GUARANTEED ENTRY into the event due to the limited attendee capacity offered on the platform.
Unsure what to expect with Grapevine Network, then check out this video below: