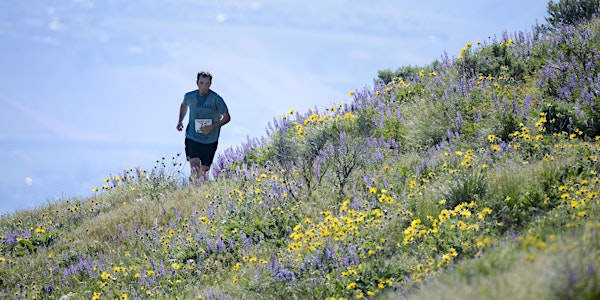 Horse Lake Half-Marathon, 12K and 5-Mile Trail Runs
When and where
Location
Horse Lake Reserve Horse Lake Road Wenatchee, WA 98801
Description
The Horse Lake Half-Marathon, 12K and 5-Mile Trail Runs are held on the 1,700-acre Horse Lake Reserve, located in the Wenatchee Foothills near the city of Wenatchee and owned by the Chelan-Douglas Land Trust. The reserve is known for its wildflowers and other plant life and stunning views of the North Cascades and the Wenatchee River and Columbia River valleys.
A new 12K course was recently designed, taking in parts of both the 5-Mile and Half Marathon courses to give runners another great option for a trail running challenge!

This fourth-annual trail run event is again a fundraiser for the Chelan-Douglas Land Trust. Proceeds will be go directly to trail construction and maintenance at the Horse Lake Reserve.
The Horse Lake event also is part of the three-event Wenatchee Valley Trail Run Series put on by RunWenatchee. Other races in the series include the Red Devil Challenge Trail Runs (May 22, 2016) in the Wenatchee National Forest near Cashmere; and the Oktoberfest Trail Runs (Oct. 15, 2016) at Leavenworth.
Course maps and elevation profiles: For half-marathon, click here; for 12K map, click here. for 5-mile run, click here.

For more information on the Horse Lake Trail Runs event (including start times, van shuttle times, packet pickup, runner premiums, awards, timing, aid stations, post-race refreshments, and other news): http://www.runwenatchee.com
For information on lodging: http://wenatchee.org/