Hook Flips & Counter Attacks w/ 8th Degree Coral Belt Master Carlos Machado
About this event
Master Carlos Machado is excited to come to Ballard Jiu-Jitsu to teach 3 AMAZING session on Hook Flips, Counter Attacks, and BLACK BELT SECRETS!
Spots are LIMITED, and open to ALL LEVELS and ALL ACADEMIES! Make your reservation now, and learn the game that will change your JIU JITSU forever!
$75 for 1 session
$125 for 2 sessions
LOCATION: Ballard Jiu-Jitsu, 4501 Shilshole Ave NW, Seattle, WA 98107
SESSION 1: SECRETS OF THE HOOK FLIP
Friday September 10 - 6pm / 8pm
This is a chance for students to develop the strongest reversal of the jiu jitsu arsenal, and a favorite of Master Carlos Machado's techniques from the guard.
This session will cover grips & body positioning, set ups and combinations, breaking down set ups, neutralizing stance for better set ups, successful strategies and set ups during sparring & competition, and building the hook flip game.
SESSION 2: COUNTER ATTACKS
Saturday September 11- 12pm / 2pm
Learn the most lethal approach, COUNTER ATTACKS IN JIU JITSU!
Many believe a good defense is all it takes, and remain defensive for most of the time. On this course students will learn that for every ESCAPE there will be an ATTACK to follow with a submission including troubleshooting scenarios a
SESSION 3: BLACK BELT SECRETS:
Saturday September 11 - 3pm / 4pm
FREE for any black belt who attends the Hook Flip and Counter Attack sessions, Master Carlos will be diving into deep waters to explore black belt material and knowledge you don't want to miss. All will be revealed in this amazing session.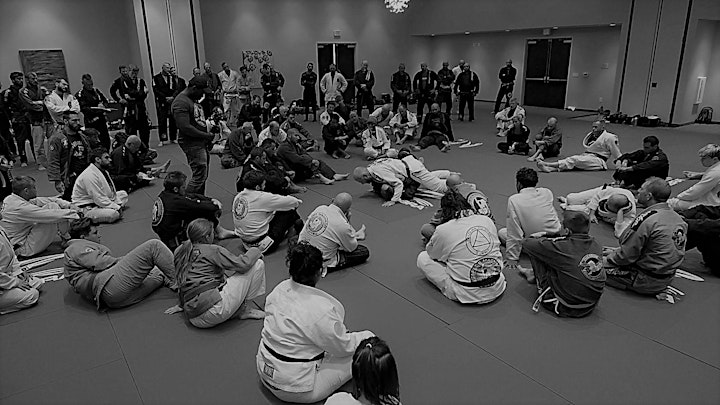 Organizer of Hook Flips and Counter Attacks with Master Carlos Machado
Professor Machado is an 8th Degree Coral Belt in BJJ who has been in BJJ for 50 years honing his craft and becoming one of the worlds top BJJ Master Instructors. He's known for his extreme attention to detail and amazing ability to breakdown information in a way students of all levels can not only understand but be able to immediately apply in their training. He's a multiple Brazilian State and National Champion, Pan AM Champ, World Champ, Rickson Gracie Cup Superfight winner, ADCC competitor.