Event Information
Refund policy
Contact the organizer to request a refund.
Eventbrite's fee is nonrefundable.
Nationwide online premiere screening event with the filmmakers! Live Q&A and conversation. Get General Admission & VIP tix (includes DVD)
About this event
To mark the U.S. release of 'HOMOSAYWHAT' documentary on DVD & On Demand, this is an online nationwide SCREENING with a live interactive Q&A, with filmmakers, cast and special guest experts. Watch in real time and interactively with the filmmakers, followed by a thematic DOUBLE FEATURE!
*****************************************
This event will include Zoom webinar with a live audience-participation, broadcast TV-style livestream going to FacebookLive, YouTubeLive, and Twitch.
Starts at 5pm PST / 8pm EST
There are two levels of participation:
General Admission – watch the event via private link, ask questions in chat and receive a digital copy of HomoSayWhat
VIP – Join the Zoom room with filmmakers, cast and experts, before and after screening and receive a DVD copy of film. (Film will be watched via a separate screen from the Zoom conversation)
Spread the word and share on social media! Invite your friends.
✰ BEFORE THE EVENT, please download the FREE Zoom app in advance and set up your account, on both your phone and on your computer.
Today's event starts at 5:00pm PT/8:00pm ET with an introduction by director Craig Bettendorf, and Producer Kai Morgan, followed by the film and then Q&A will follow the screening with the filmmakers and cast member Sean Bowe. With special guest moderator, Dr. Eli Sheff (Author of "The Polyamorists Next Door: Inside Multiple-partner Relationships and Families") and featured panelists:
Dr. Chris Donaghue, PhD, LCSW, CST, ACSSex & Relationship Therapist • Sexologist • Media Personality • Author • Lecturer • Educator • LOVELINE With Dr. Chris • Former co-host of "Amber Rose Show with Dr Chris" podcast) • Previously hosted Logo TV's "Bad Sex"
Race Bannon Organizer • Writer • Educator • Speaker • Activist in the LGBT, leather/kink, polyamory and HIV/STI prevention realms since 1973 • Creator of the world's largest kink-friendly psychotherapist and medical referral service • Writer for the Bay Area Reporter, Recon, and Drummer Magazine.
Dr. Laurie Bennett-CookDHS, Doctor of Human Sexuality • Graduate level Clinical Sexologist • Former sex worker at the famed Mustang Ranch in Nevada • Trained by the International Professional Surrogate's Association (IPSA) • Serves on the advisory board for the non-profit Sex Positive World (SPW)
Jody Rose, MA, MFA, Professor • Author • Speaker • FTM Activist • Author of Places Male and Female • Author of Transforming Yourself. Model for Transpose: Winner of The Nannen Prize
Regina "Gina Bear" Baluyut • Out & proud lesbian at PRIDE since 2002 • St. Bernard Youth Ministry mentor and tutor for 15yrs • Fundraiser for healthcare facilities • Volunter for Feed LA • Caregiver
Chelsea Bearce • Award winning actress • Award winning karaoke singer • Custom Cake Maker • Bisexual • National Comedian, having performed and hosted in New York, Los Angeles, San Francisco • Participant in NY PRIDE • Full-time mom
***Details on how to join will be sent 4 hours before the start of the event via Eventbrite.***
Portions of this event will be rebroadcasted live Facebook, Zoom, Twitch, and YouTube.
HOMOSAYWHAT - Homophobia didn't just happen. Orchestrated campaigns by cultural institutions and public figures have systemically instilled anti-LGBTQ prejudice into American culture by shaping public opinion.Although the LGBTQ+ community has witnessed progress since the passing of Marriage Equality, the psychic damage to gay people remind us that hateful propaganda can sometimes lead to deadly outcomes. Official Film Site - HOMOSAYWHAT
Directed and written by Craig Bettendorf & Kai Morgan,
Running Time: 76 MINS
Genre: Documentary
Language: English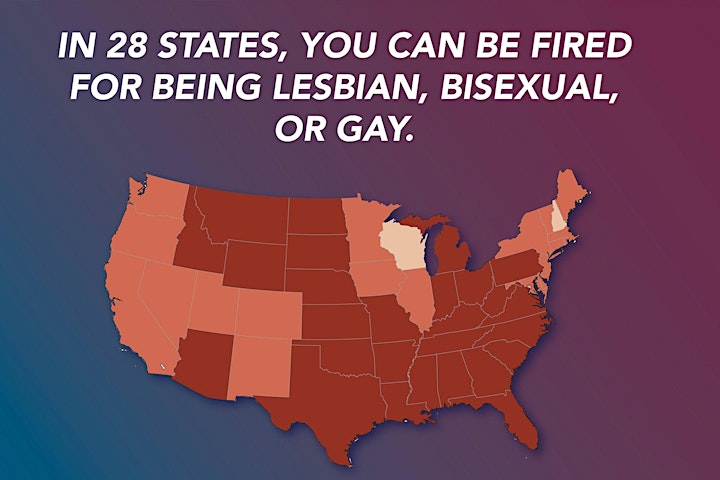 Steven Scholz has been acting for over forty years primarily in theatre in the Seattle area. His theatrical experiences include all genres including musicals, drama and comedy. Steve has also performed in theatrical productions in the LA area. Steve states that he "is honored to be involved with a project like Treading Yesterday considering the recent Supreme Court ruling in favor of marriage equality as well as the decision of the Boy Scouts to lift its ban on Gay scout leaders." Steve reminds us that it's important to "remember and learn from how things were in the not too distant past."
Sean Bowe originally hails from Minneapolis, MN where he graduated from the Perpich Center for Arts Education as a Drama Major. Moving to LA in 2013 upon graduation, Sean has worked as a member of the Stages of Gray Theater Company in productions such as Star Trek Battle Bridge, Aroana Infliction and The Lake House Project Trilogy. Sean has been working with The Actors Coalition of Los Angeles, a nonprofit focused on helping actors to better themselves and grow their craft. Sean state states that he "is ecstatic to join the cast of Treading Yesterday."
Jax Buresh describes himself as a small town kid with big city dreams relocating to Hollywood from his home in Alaska just a year ago. Since arriving, he has enjoyed working on a number of projects ranging from independent horror feature films to a Country Western video. Jax was drawn to Treading Yesterday as he seeks out projects that are both inspiring and relevant. Jax stated that "Although the aim of the show is to entertain it will also offer insights into the important journey for LGBT equality while at the same time keeping its viewers on the edge of their seats, tuning in for more."
Producer and narrator Kai Morgan originally from Texas started modeling at the age of sixteen, taking him to runway and commercial modeling in Tokyo, Japan before moving to LA. Kai states that "The reason I wanted to be an actor was to give people the same thing I get when I watch a show. I want them to laugh, to cry but most importantly, to think. I think that a show like Treading Yesterday is the perfect place to do that."
Writer and director of HOMOSAYWHAT and Treading Yesterday, Craig Bettendorf, no novice to LGBT subject matter spent the better part of the 1990s organizing, promoting and finding common ground and understanding necessary to form acceptance and inclusivity for members of the LGBT community.
This work led him to be among the principle signatories of 1996's National Freedom to Marry Resolution (predecessor to Marriage Equality) denouncing the Federal Defense of Marriage act as well as the honor of presenting to the students and faculty of the Harvard Divinity School in 1999.
Both projects clearly benefit from Bettendorf's personal experience as a gay man and former LGBT community activist as each project juxtaposes the societal intolerance of Gays in the past with present day acceptance while at the same time revealing the inherent challenges existing in both environments.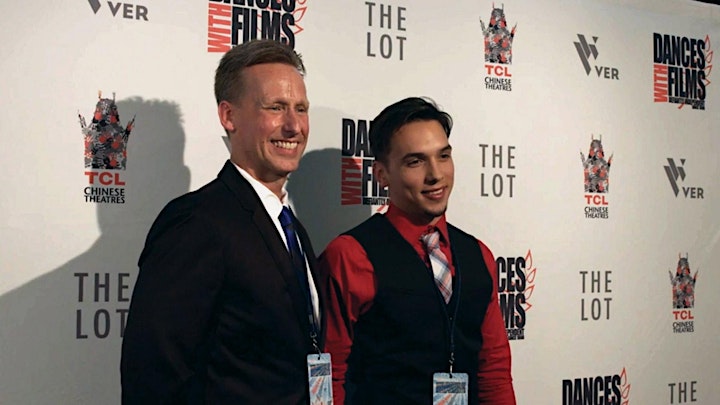 Date and time
Location
Refund policy
Contact the organizer to request a refund.
Eventbrite's fee is nonrefundable.