Description
UVA Forward and Organizational Excellence invite you to join us for this event.
Description:
The coming technology tsunami will require every organization to become more adaptive, responsive and innovative. Operational excellence will be necessary but no longer sufficient. This will likely require every organization to become a high performance learning organization - learning from continuous experimentation.
This Workshop will focus on how to create high performance learning teams culturally and how to do fast low-risk learning experiments.
In order to maximize the effectiveness of this workshop, attendees should read Ed Hess' latest book Learn or Die: Using Science to Build a Leading-Edge Learning Organization. Copies of his book are available through the University Library and can be purchased at the UVA bookstore at a 25% discount.

There will be coffee and light breakfast at 8:00, and the workshop will begin promptly at 8:30.
---
About the Speaker: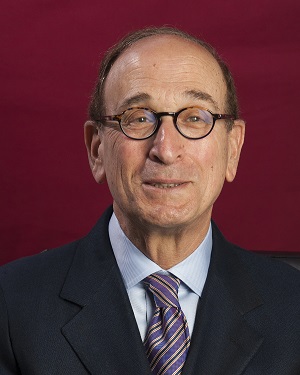 Ed Hess is a top authority on high-performance businesses, with a focus on organic growth and innovation strategies, systems and processes, and servant leadership. His current research examines how to use the science of learning to create a leading-edge learning organization.
Hess' books include The Physics of Business Growth: Mindsets, System and Processes, co-authored by Darden Professor Jeanne Liedtka, and Grow to Greatness: Smart Growth for Entrepreneurial Businesses. His latest book is Learn or Die: Using Science to Build a Leading-Edge Learning Organization (September 2014).
B.S., University of Florida; J.D., University of Virginia; LLM, New York University
---
Date and Time
Location
University of Virginia
Zehmer Hall Auditorium
104 Midmont Street
Charlottesville, VA 22903