Description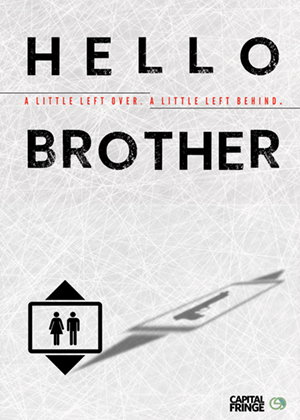 Seeking equity (AEA-FFC) and non-equity undomesticated, unexpected, reckless, whimsical outrageous, provocative, ridiculous and unflinchingly experimental collaborators to fill three roles. Actors may audition with a scene partner (Scene partners not provided. Some assembly may be required.)
Please note that there are specific slots available for groups to audition if more than one scene partners are auditioning for a role.
Fresh off the heels of the 2015 critical hit, Sonata, Annexus Theatre Company presents the world premiere of Hello | Brother — two thrillers in search of the courage to murder, men, claustrophobia, astronauts, and death-metal. Annexus Theatre Company's commitment to the weird continues with this mind-bending two-play dive into worlds where anything is possible or only one thing is.
Hello finds Celine on her way to the mountain top when an uninvited guest challenges her reality.
Brother explores reality itself and unraveling solitude in pairs when Michael and Astro leave something behind.
Nothing is normal and everything is as it seems.
ROLES
Delvin: Male, 20-30s, staggeringly handsome
Celine: Female, 30s, authoratative
Michael: Male, any age
WHAT TO PREPARE
Please bring a copy of your headshot and resume.
Prepare a 2-3 minute dramtic selection and a 2-3 minute comedic selection.
Got something else? Surprise us!
Call backs will happen the same day.
Because, why waste your time?
Pre-registration is required
COMPENSATION

What, you can't live off of the joy of making art?! Fine!
All-inclusive fee of $200 (for rehearsal and 5 performances). Additional fee in the event performances are added.