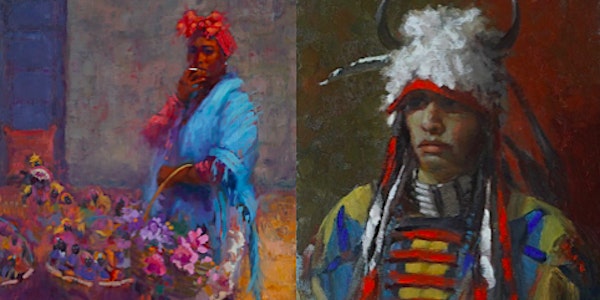 HEADS UP! Do you want to quickly learn how to draw faces more accurately?
Location
The Hive by Bee Cave Arts Foundation
12700 Hill Country Boulevard
suite T125
Bee Cave, TX 78738
Description
Instructor: Bruce Bingham
Dates: Wed-Sat March 20-24th, 2019
4 day workshop
10am-4pm
Model fee included
Would you like the hidden secret of painting the head without years of anatomy classes and memorizing every bone and muscle? If your answer is yes, this class is for you. Having this knowledge will help you place believable figures in your paintings even when they aren't there! Be prepared to leap your portrait and figure work to the next level.

This four day workshop gives you the information with practice time in the morning and working with a live clothed model in the afternoon.

You will also be given the keys to knowing exactly where each value shift should take place to master the illusion of a 3D form onto a 2D canvas. Building on that we will then use color temperature shifts that add extraordinary beauty to your paintings.

Instructor Bio: Most well known for her preeminent oil paintings, Bruce Bingham has been a professional artist for over 3 decades. Her exclusive artwork is internationally sought after by collectors in 14 countries, both privately and corporately. "Every painting is based upon the discovery of a magical moment. Once time passes, that moment is lost forever…. As an artist I capture this magical moment in time on canvas for you with explosions of color, juicy oil paints and textures with lush brushwork. I believe we live in a world filled with wonder, surrounded by hidden beauty naturally embedded everywhere. Many miss it, some never see it, and others overlook it"
I look forward to helping you take your artistic journey to the next level.
Email me with questions and for a supply list. brucebingham@gmail.com
For more information about me visit www.brucebingham.com