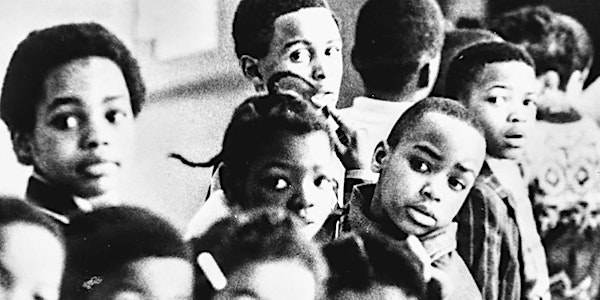 HARLEM SCHOOL 1970 Screening and talk - part of Made in Harlem: Class of '...
Location
The City College of New York Shepard Hall
259 Convent Avenue
New York, NY 10031
Description
Harlem School 1970 (50 min, 2018) is a feature length documentary film shot inside a public elementary school in Harlem between 1969-1970.
This is a "direct cinema" style look at the life of students and educators in 1970 in a Harlem elementary school, Community School 30 at the time, located at 128th street and Lexington. Currently the building is divided between a public school and a charter school. Shot on 16mm, footage was added, and the film was restored, and re-edited in the summer of 2017. Produced, directed and shot by Phil Gries, the film follows children and teachers through a day in their lives.
Followed by a Q&A with Gries and former teachers and students of the school and others.
Copresented by the Documentary Forum at CCNY, Third World Newsreel and Maysles Cinema.
This program is part of Made in Harlem: Class of '68, a film screening/panel series in various locations, that unpacks and explores the period before, during, and after the birth of key cultural institutions in Harlem like the Studio Museum, the National Black Theater, El Museo del Barrio, and the Dance Theater of Harlem. During this period Black Power, the Civil Rights Era, and Black Arts Movement coalesced and helped forge new aesthetics, politics, understandings and philosophies – the legacy of which is found everywhere throughout the planet in the 21st century. Programmed by Jessica Green. Series runs December 2018-June 2019 at City College, the Museum of the City of New York, and the Maysles Documentary Center.
Made in Harlem: Class of '68 is supported by the West Harlem Development Corporation.