Description
Monthly Meeting Announcement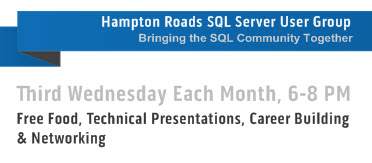 This Month's Speaker :
Speaker: Rie Irish

Title: Is My Bias Showing? Real World Implications of App & Machine Bias
Computers can't be biased, right? I mean, it's just lines of code. Yes or No. Ones & Zeros. Those lines of code are written by people. People have life experiences that color how they see the world. Let's be blunt. People have baggage. And that baggage is seeping into your application, surveys and web forms. You've got an idea for a new app and it's going to change the world! Right? It's a brilliant idea & no one has ever thought of it before. You're working on the GUI for your company's web portal and you know just what information to collect from the user. Are you sure about that? Odds are pretty good that the information you're going to collect is a reflection of your life & your experiences. Learn how to identify bias when it seeps in, how to code to be inclusive instead of exclusive, and some quick tips & tricks to make sure you're accounting for all the users that will use YOUR application to change the world. Instead of just the ones that look like you.



Bio:
Rie Irish has been working with SQL Server since 1999, starting as a data analyst for a non-profit. She's worked in many industries over the years including pharmaceutical, e-commerce, legal, financial, education and both federal & state government. Most recently, she was director of database management, Integrated Payments for WorldPay, Inc. She is currently Senior Program Manager, MVP, Community & Data engineering with Microsoft. She is based out of Redmond, but works remotely from her home in Atlanta.
Over the years, Rie has done extensive work with the SQL Community. She's been an MVP in the Data Platform for three years, speaking frequently at conferences across the US and moderating webinars, WIT panels and career panels. Next month, she'll be delivering the keynote for Atlanta Code Camp on Coding for Diversity & Inclusion and in December, she's presenting "How to Build a Disaster Recovery Plan" for the DBA Fundamentals Virtual Group. She's served on the program committee for PASS Summit, volunteered in various roles at the conference and host a Women in Tech Happy Hour leading up the conference. For the last three years, Rie served as Executive Director of SQL Saturday Atlanta & helps run the Atlanta SQL Saturday User Group. She is also co-leader of the PASS Women in Technology Virtual Group which highlights & showcases the great things women are doing in the data platform.