Description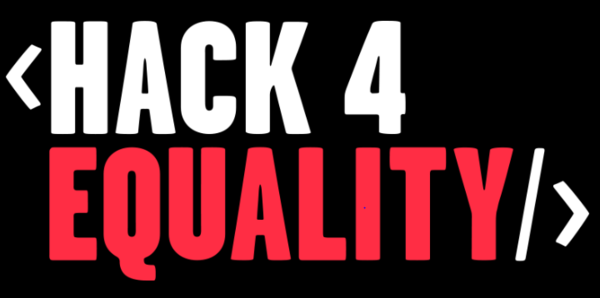 #Hack4Equality brings together the global technology community to combat LGBTQ inequalities. Our seven-week hackathon is based in Los Angeles, but we're inviting the world to participate. Let's work together to spark change for millions around the world.



Want to participate?


Hack4Equality has 2 tracks which culminate on September 25th, 2016. Participants must register for the appropriate hackathon on Devpost (our hackathon submission platform):
Live demo (Los Angeles) teams

must be physically present to demo in-person at the Science Fair Demo & Finals at Grindr HQ in LA on

September 25th.

Each member must register on hack4equality2016-livedemo.devpost.com.
(submit code by 11:45pm PST on September 24th

)


Prizes:

$75,000 in public affairs services from Mercury Public Affairs, cash prizes of $5000, $3500 (x4!), and $1250, intros to investors, and more!




Online-only (Global) teams

won't demo in-person in Los Angeles, but will submit video demos for online judging. Each member must register on hack4equality2016-onlineonly.devpost.com.
(submit code + video by 11:45pm PST on September 25th)
Prizes:

$3500 and $1250 in cash and more!
Data Sets

Hack4Equality has access to an enormous pool of open data and Opportunity Project resources such as data.lacity.org, geohub.lacity.org, data.weho.org, and ArcGIS. Also, for the first time ever, Grindr is making available an exclusive set of anonymized user data.
More:
- Map of Administration Community-based Initiatives
- HUD USER Data Sets

Schedule*


Sat, Aug 6, 2-5pm: "Voices from the Field" Info Panel + Team Matching
West Hollywood City Council Chambers, 625 N San Vicente Blvd


Hack4Equality kicks off with a panel of expert mentors sharing their wisdom and experience

so participants get a thorough understanding of the challenge sets.



Video of the panel:






Sat, Aug 27, 12-3pm

: Technology Mentoring Workshop
Grindr HQ, 750 N San Vicente Blvd, Red Building East
Grindr

will release their never-before-seen, anonymized data at the

Hack4Equality

Tech Workshop at their office on

Saturday, August 27th

. Tech and data experts from Grindr and others will help with hackathon best practices and tech mentoring!

Details/RSVP here

.

The White House designated

LA Promise Zone

has the highest concentration of homeless youth in Los Angeles. Erich Yost, the LA Promise Zone Community Liaison from the

U.S. Department of Housing and Urban Development

(HUD) will be sharing the importance of the innovation and collaboration needed from the tech community to visualize and solve the challenges of homeless youth and those in the LGBTQ community. He will also be illustrating the connectedness of the Hack4Equality data sprint to the LA Promise Zone strategies, the County and City homeless youth strategies, and the federal government homeless youth framework.



Come hear him share how your work will also be integrated and you will be requested to present your innovations with upcoming events in Los Angeles such as

ReachLA

's World Café and the

A Way Home America

100-Day Challenge to End Youth Homelessness in October and the LA Promise Zone Homeless Youth Summit scheduled for November!






Video of the panel:






Sun, Sep 25, 1-7pm

: Science Fair Demo Day + Finals Judging


Grindr HQ, 750 N San Vicente Blvd, Red Building East


This is the culmination of a 7-week frenzy of coding, camaraderie, and

collaboration condensed into 3-minute

bursts of glorious exposition: the

Hack4Equality Demo Day. Excited participant teams will showcase their built products to mentor-judges who will select the top teans to demo for our panel of distinguished finals judges!

*Note that events may have photographers/videographers present; attendance implies consent to use of footage in relevant promotional material.
Challenge Sets
We want your brilliant minds to craft technology-based solutions to critical issues affecting the global LGBTQ community in the four challenge sets below. Important to keep in mind is Grindr's commitment to the cause and willingness to help: where appropriate, projects may benefit greatly from leveraging their tremendous reach and scale.
LGBTQ Homelessness
Stable housing is a basic human need. Without it, many people struggle to maintain employment, keep up with their health, and engage with the community around them. Unfortunately, direct housing discrimination as well as the long-term effects of marginalization mean that an alarming number of lesbian, gay, bisexual, transgender, and queer people in the United States suffer from homelessness. In the U.S., as much as 40% of all homeless people identify as LGBTQ. Trans people are particularly hard hit with one in every five transgender Americans reporting that they've experienced homelessness at some point in their lives. This picture is similar in many places across the world. In the United Kingdom an estimated one in four homeless people are LGBT, along with 25-32% of the Australian homeless population on a given night.
CHALLENGES
· Homelessness today can look many different ways - sleeping on the street or in public parks, couch surfing, moving from shelter to shelter, living in a car, trading sex for places to sleep, or finding temporary housing a few days at a time. The key challenge for homeless LGBTQ people, like all homeless people, is how to find affordable and safe housing as well as accessible restrooms, showers, and sources of food.
· Social safety net programs like food stamps, shelters, career training, and other emergency relief set up by governments and/or non-profit organizations can still be difficult to navigate, with multiple and confusing steps to access. Individual providers may also be homophobic, biphobic, or transphobic creating additional barriers for LGBTQ homeless people. In the National Transgender Discrimination Survey, for example, 29% of respondents who attempted to access shelter reported being denied access to shelters altogether because they were trans.
· Direct service providers, whether they are LGBTQ-focused or allies, are far too often working in a vacuum without a support system for sharing resources, best practices, and up-to-the-minute information about how they can best serve their constituents. For those who are not LGBTQ-identified in particular, they may lack the cultural competency for serving LGBTQ communities of diverse backgrounds.

Trans Visibility and Economic Empowerment
Transgender people across the world face stigma and discrimination simply for being who they are. This discrimination takes many forms. Recent reports have highlighted that one trans person is murdered every single day in Brazil and one in five trans Americans have been denied routine care (e.g. for a broken arm or the flu) for no other reason than their gender identity.
One challenge across the many jurisdictions of the world is the struggle for legal gender recognition and the right to change identification documents. Lack of updated IDs can be a drain on a person's mental health as well as creating a way that trans people may be outed leading to further discrimination. Only a handful of countries in the world base ID document/legal gender recognition on the self-determination of individual trans people. These include Argentina, Colombia, India, Denmark, and Malta.
CHALLENGES
· Trans people face an epidemic of unemployment. In the U.S., trans people are twice as likely as the general population to be unemployed, and 90% of those surveyed reported experiencing harassment or mistreatment the job, or took actions like hiding who they are to avoid discrimination. There are few digital platforms for trans-friendly employers to post jobs, career advice, or connect trans job seekers to educational resources. Similarly, no platform exists for trans people to review their employers based on how trans-friendly they are.
· Trans-specific pro-bono legal services exist in cities across the world, but individual trans people may not know where they are or how to find them.
· There's a lot of confusion about the laws and policies that govern identification documents and legal gender recognition, as well as the pathways to making a change across jurisdictions. In some countries, very different policies may apply to various IDs; for instance, changing the gender marker on a US passport, a driver's license in New York City, and a birth certificate from New Jersey all require different processes.
International LGBTQ Issues
There are many reasons why LGBTQ people move or travel across borders and, all too frequently, these movements are motivated by fear or discrimination in one's country of origin. In some cases, for instance the recent mass exodus from Syria, LGBTQ people are moving along with our straight and cisgender counterparts to escape conditions that impact everyone. But, in others, as is the situation in Indonesia, people are leaving home specifically because of homophobia, biphobia, and transphobia. Regardless, however, the laws governing LGBTQ rights are different by country and region, so border crossings are rarely as simple for LGBTQ people as for others. For this set of challenges, we have zoomed in on LGBTQ issues as they apply internationally, especially to those who are refugees, asylum seekers, and migrants.
CHALLENGES
· LGBTQ refugees being resettled in a new country often don't know where to find safe spaces or direct services (e.g. legal, health, mental health) that are both LGBTQ-friendly and culturally competent to operate in their primary language and engage with individuals from their country of origin.
· LGBTQ people around the world often are not aware of the laws that directly impact them. This is also true for people who move or travel from one country to another, or even between regions in the same country. A platform such as this could easily plug into an existing geospatial location app, such as Grindr.
· LGBTQ people around the world experience discrimination every day, and even though they may live in a country where there is no legal recourse, these stories can be powerful tools for advocates working to drive change. There is currently no easy way to connect these individuals and groups at scale – average LGBTQ people who may not be plugged into social justice movements, and those who are fighting on the front lines in formal or informal organizations.
Access to Sexual Health Services and PrEP
LGBTQ people have many unique health needs, and all too often straight healthcare providers are either unable or unwilling to provide the standard of care LGBTQ people need and deserve. Many of these needs are related to HIV - both the treatment and prevention of it - as well as other sexual health conditions. Trans people also face barriers to receiving the care they may choose to undertake to align their bodies with their gender identities. That said, there is also a danger in reducing all LGBTQ healthcare to sexual and gender-related care. LGBTQ people are whole people who need the full range of psychological and physical health care that straight and cisgender people do.
CHALLENGES
· When a person tests positive for HIV or another sexually-transmitted infection, it is crucial that they alert the people they've recently slept with to ensure that they also get tested and seek treatment if they need to. However, talking to a person's friends and hookups can be fraught with shame and anxiety and therefore does not always happen. An easy to use, sensitive, and widely-adoptable platform which could be included in an existing application with immediate availability to a large group of users could help solve this problem.
· For many HIV testing facilities around the world, their ability to operate relies heavily on unreliable funding streams as well as the good graces of the powers that be in their area. This means many may shut down suddenly, have to move, or otherwise change in operation. This can create challenges for those seeking to access their services, as they may not know where and when to go to get a free and anonymous test near to where they live or work. Additionally, while HIV services may be allowed, a clinic may come under additional scrutiny if it becomes known in the community that they largely cater to LGBTQ people. There is currently no self-maintaining ecosystem of global digital referrals for testing clinics that include service provision updates and built-in safety filters so that non-LGBTQ or allied people are unable to see clinics or other providers in areas where this may be the most sensitive.
· Access to sexual health and proper PrEp usage relies upon consistency and stability (e.g: regular health care provider visits, taking medication at the correct time). A user friendly reminder system geared for PrEP and general sexual wellness could auto book appointments and push reminders, keep an accessible and robust record of lab results, and include wellness-oriented reminders. A platform such as this would directly benefit both LGBTQ individuals and the sexual health providers they work with.
Want to partner / mentor / sponsor?

Please email us at hack4equality@hackernest.com!

Sit tight – we'll send a note to let you know about key dates, opportunities for VC mentorship, celebrity judges and the enormous cash and non-cash prizes available soon. In the meantime, help us spread the good word with the hashtag #Hack4Equality.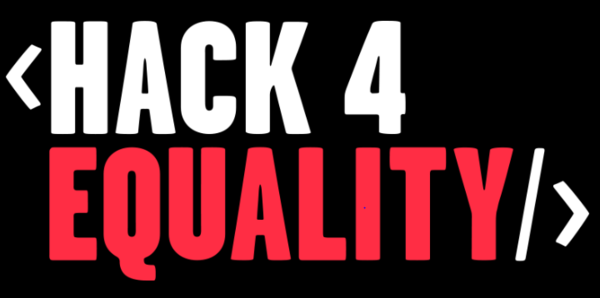 CHAMPION SPONSORS

ADVOCATE SPONSORS

ALLY SPONSOR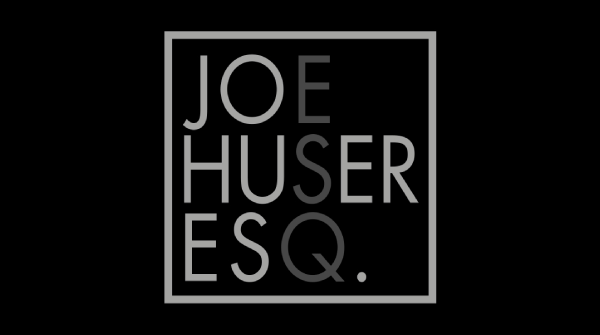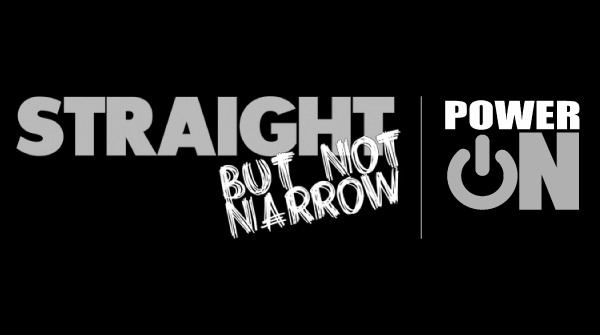 Organizer of Hack4Equality Los Angeles 2016
Wherever technology booms, prosperity follows. HackerNest builds tech and innovation communities because they're the cornerstones of economic development that will lead to people living healthier, happier lives. We help tech nerds support each other, businesses find talent, and innovators meet collaborators through community-centri Tech Social events that bring technologists from all walks of life together to find friends, get advice, and check out opportunities.
We have been afforded Special Consultative status to the United Nations Economic and Social Council. We are in the City of Toronto's economic and technology roundtable and was part of the White House's Opportunity Project delivering solutions empowering Americans to build tools to improve community access and opportunity using federal/local open data. The U.S. Department of State's Secretary's Office of Global Partnerships also named HackerNest as Managing Partner for Fishackathon 2017-18, a global hackathon series in dozens of cities around the world. DementiaHack, a hackathon series to find tools and solutions for people living with dementia and Alzheimer's, was also the largest dementia hackathon in the world. More info at hackernest.com.