Gullah/Geechee Nation International Music & Movement Festival™ 2018
Description
Jayn we fa de 13th Annual
Gullah/Geechee Nation International Music & Movement Festival™
August 3-5, 2018
Charleston, SC in the Gullah/Geechee Nation
Friday
• Gullah/Geechee Tours on Your Own
• VIP Welcoming Reception
Saturday
Charleston Music Hall
• Gullah/Geechee craft, musical, dramatic, and storytelling presentations by native Gullah/Geechee artists including the sweetgrass artistry of Anastatia Ketchen and Gregory Grant, Wona Womalan African Drumming and Dance Troupe, the cast of "Gullah/Geechee Knows Emmanuel," De Gullah Cunneckshun, and more.
• Meet and greet luncheon by Chef Benjamin Dennis with featured artist, Quadré Stuckey and Queen Quet, Chieftess of the Gullah/Geechee Nation (www.QueenQuet.com).
Sea Island Sunset VIP Party with a Purpose Cruise
This closing party will take place on a private charter cruise on the Charleston Harbor.
Sunday
• Worship with local congregations including at Emanuel AME.
• Closing libation ceremony at the Denmark Vesey statue.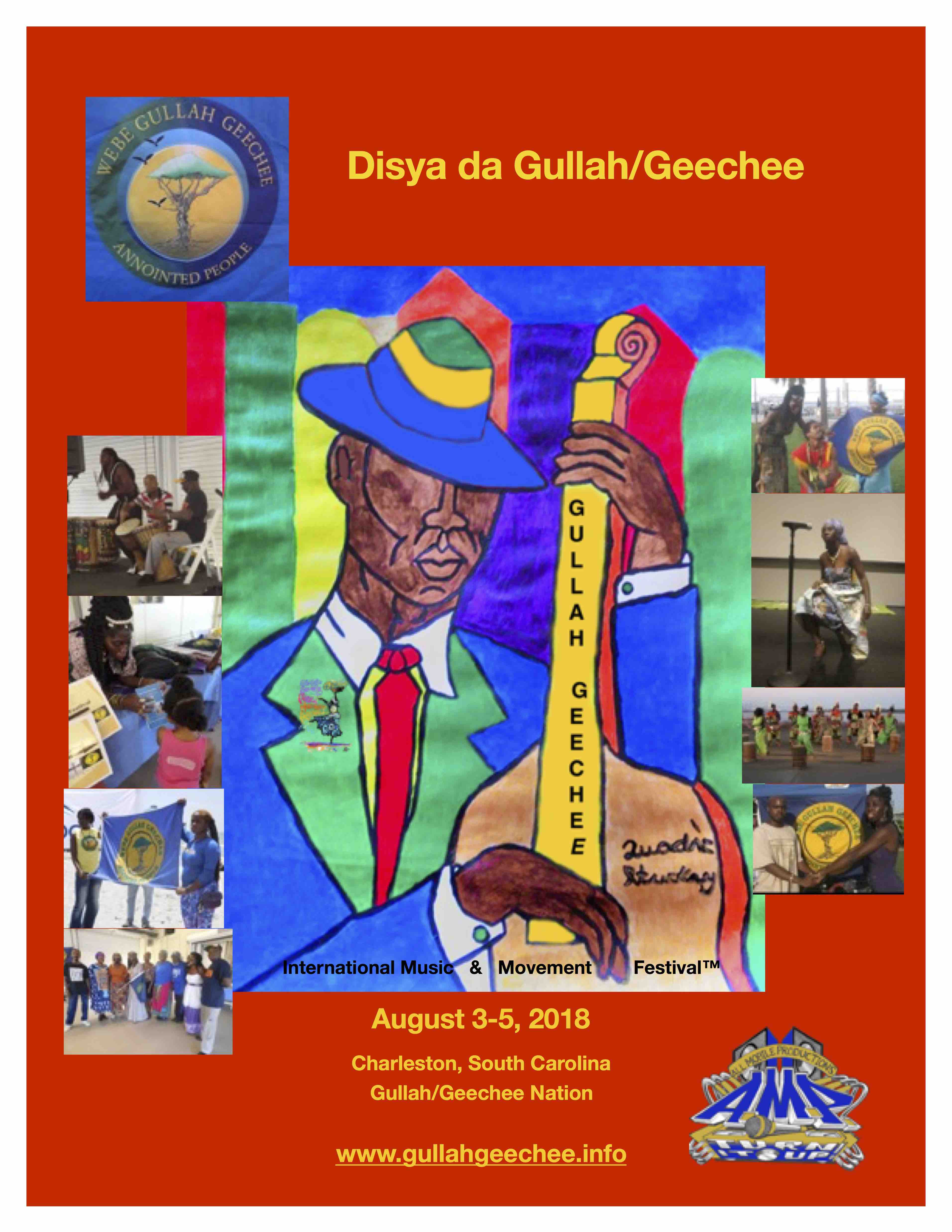 Email GullGeeCo@aol.com for group rates for 10 or more people.
All rates will be higher at the door. VIP passes are only available online in advance.
Disya sponsa by GAWD
• Medical University of South Carolina Department of Public Health
• Audubon South Carolina