Description
What if you could truly understand what your customer was thinking? What if you knew what would make them buy? Or the underlying reasons why may say 'no'? What if you engage using a consumer's mindset and not a retailer's?
For the past 7 years the Sales Elite Masterclass have been using the most advanced psychology techniques to catapult the sales of those they train. In 2016, these remarkable results included transforming a 50 year company with a 'new business' sales growth of 445% in 10 months!
What would that kind of result look like for you?
In this free taster session, you will receive a digestible insight into the psychology of every customer and how to apply the most up-to-date techniques in a sales capacity bespoke to YOUR retail business.
This workshop is part of a series hosted by Retail Marketing Ready, a fully funded support programme designed to increase revenues for local retailers by assisting them with their B2C marketing strategies and devising robust marketing plans. The programme of support is provided through 1:1's, workshops and masterclasses.
Agenda:
18:00 - Arrive at PillBox
18:00 - 18:10 - Introduction to Retail Marketing Ready
18:20 - 19:50 - Grow your business using the mind-set of the consumer, not the retailer
19:50 - 20:00 - Q & A
Speaker Profile - Anthony Mitchell, Co- founder of The Sales Elite Masterclass: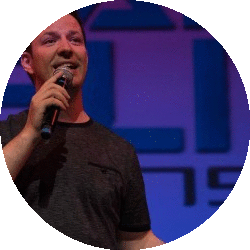 Anthony Mitchell (co-founder of the Sales Elite Masterclass) has been transforming businesses with a combination of on the ground experience fuelled by an obsession with psychology. His career has had great depth spanning online sales and sponsorship, publishing, as well as major global exhibitions and events. He has worked with some of the biggest brands in the world, achieved record-breaking results and last year transformed a 50-year-old company, increasing new business revenue by 455% in 10 months! With a book on the way, a fast-growing list of ecstatic clients plus a nationwide tour commencing in November, this is your chance to see things from a different perspective.