Description
"8 out of 10 small businesses fail due to lack of financial management."


Small Business Owners - Do you know your numbers?
One of the most important things you can do as a small business owner to make a profit, stay in business, and avoid financial trouble is to know your financial numbers.
Unfortunately, many business owners don't start out on the right track to their success. Ultimately to find out that some of the decisions they make are costly and can ruin their business regardless of how hard they work.
We're on a mission to change that.
You work hard for your business and your efforts deserve success. It's just a matter of taking the time and investing to get the help you need. Do not settle for the possiblity of failure. Be in the 20% of business owners who make the wise decision to educate themselves for success.
Join us in a beautiful, comfortable, modern workspace and social setting where you are sure to learn lots from the experts and the conversation with other (50 or more) business owners who are facing the same challenges as you.
Our team of experienced professional will provide you will real actions and steps you can take (right on the spot) to help move your business in the right direction and put you on a path to avoid the mistakes that 80% of business owners make. Guaranteed to change how you look at run your business.
Be a Money Boss and make Money Moves in 2019 (so you can breathe easy)!
Learn:
- why you need proper financial accounting
- what business processes should you have in place to effectively run your business
- how to easily bill & collect your payments
- how to increase your profitability by managing your expenses and deductions
- what you need to get ready for tax season
- what information you need when considering a bank loan, credit, or selling your business
- how you can move from excel to cloud apps at no cost
- how to separate your business from personal
- impress your customers or clients who pay you money
- optimize your productivity,
- gain access to technology experts to support your business operations,
- get answers to questions you currently have in your business finances,
- collaborate with other business owners
Every business owner who wishes to get help setting up their accounting (optional), will be provided with hands on instruction during the session.
Receive free consultations valued at over $300, special gifts, give-aways, and prizes.
Cost Includes: light brunch, materials
This profiessional workshop and training event is only $10.
Stay Woke! Do not miss this opportunity. Set yourself up for Success!
REGISTER TODAY (LIMITED SEATS) to take advantage of these educational and networking opportunities for your small business!
Be sure to invite and share with a friend.
If you are unable to attend but would like more information, email us at biztechworksatl@gmail.com.
Event Sponsors.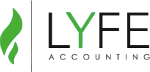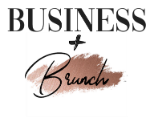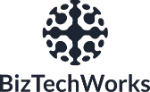 How can we help at BizTechWorks?
Our passion is to help small business owners transform their businesses with smart technology decisions.
Digital transformation and technology are helping small businesses take advantage of capabilities that were traditionally only available to large enterprises. For the first time in history, the barriers (cost and complexity deploy) to entry are lowered as many new applications, tools, and infrastructures readily available, within reach, and feasible for the small, home-based, or entrepreneurial business.
We deliver the latest solutions to many business technology challenges that you might be facing. We're working with clients like you who are interested in becoming educated, visible, competitive, and efficient in the digital world.
We are offering free technology introductory services to help you get your business up and running and on track with the latest technology capabilities.


FAQs
What are my transportation/parking options for getting to and from the event?
Paid Parking is available at the Ponce City Market. Approximately $3.
What can I bring into the event?
Please feel free to bring your mobile computer or devices and business cards.
How can I contact the organizer with any questions?
You can contact the organizer at biztechworksatl@gmail.com.