Description
Free Presentation!
20 Nassau Street, Suite 127, Princeton, NJ
Friday June 30th 7PM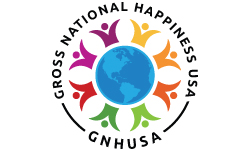 What can the "Pursuit of Happiness" Look Like
In 21st Century United States?
Find out with Ginny Sassaman, President of Gross National Happiness USA (www.gnhusa.org), at a special 4th of July weekend presentation:
"Gross National Happiness: A Roadmap to a Happier, More Sustainable Future"
The Declaration of Independence enshrines the "pursuit of happiness" ideal. To make that the new bottom line for all people -- including future generations -- will take a dramatic shift in measuring what matters. Move over GDP -- it's time for the much more accurate, fair, thorough, and sustainable GNH index of genuine well being.
Sassaman will explore the worldwide GNH movement, while also inviting participants to take a happiness survey share their thinking on how to move forward with implementing policies based on the the nine domains of happiness. Everyone is invited to sign the Charter for Happiness (http://gnhusa.org/charter-for-happiness/)

Local author Braco Pobric (Habits And Happiness), will be the evening's host. Sassaman, from Montpelier, Vermont, is also the creator of th Happiness Paradigmin (www.happinessparadigm.com) and a frequent contributor to the Huffington Post. Donations will be gratefully accepted.
For more information, email HappinessParadigm@gmail.com