Grocer plus Grace Vonderkuhn and Flanafi with Ape School
About this event
South Philly's premier alt-rock purveyors return to the stage! A multi-fronted quartet whose repertoire is intricate and immediate in equal amount, Grocer have been hard at work in the kitchen this past 18 months further refining their techniques and slow-cooking a few EPs worth of new tunes. Now with sauces reduced and pans deglazed, they're ready to serve this set list up to all willing patrons along the Eastern seaboard and beyond. Recently described as "if the Pixies wrote a musical," Grocer provides audiences with captivating song structures, unique sonic interplay and high-octane performances, providing a fresh spin on some familiar rock tropes!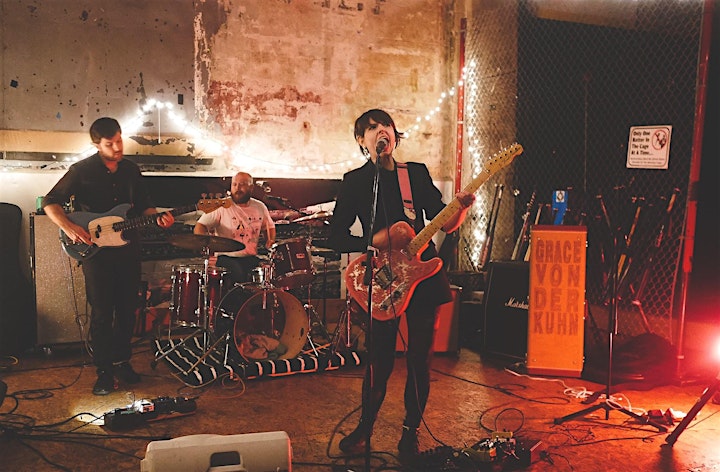 A 3-piece Garage/Post Punk band from Wilmington, Delaware. After touring the US with their debut album, Reveries, to glowing reviews--Robin Hilton from NPR's All Songs Considered said they, "Absolutely shredded."-- the band is slated to release their heavy, dynamic sophomore album in August 2021.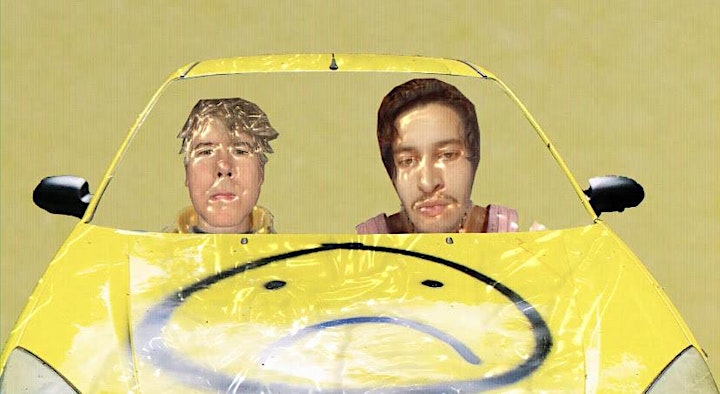 FLANAFI w/ APE SCHOOL
This collaboration followed a relatively simple trajectory: Flanafi painted the picture and colored it in while Ape School blurred the edges and added melting palm trees and an occasional stump to the landscape. The resulting effort combines a host of approaches and influences, producing a work that should baffle and delight in equal measure. For some, these two reactions are codependent. An amalgam of synthetic and natural sound: bird calls clashing with ARPs, hiss fighting for room with gnome r&b choruses, carried always by Flanafi's stunning musicianship and plaintive vocals. Some would some say prog, but that's likely because we're all musically moronic at this point. Open your ears and see what you might hear, people. The new is the old all over again, and vice versa, foreverandever, amen.
Performers
Date and time
Location
Refund policy