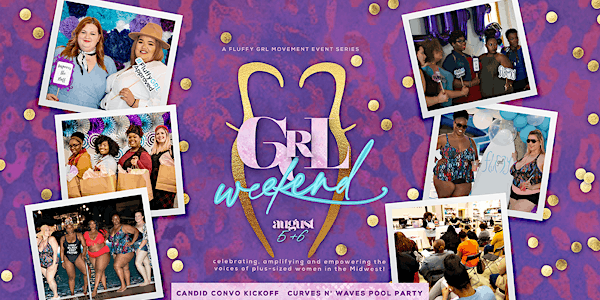 GRL Weekend!
GRL Weekend is an event series to celebrate, amplify and empower the experiences of plus-sized women and allies in the Midwest!
When and where
Location
Aloft St. Louis Cortex 4245 Duncan Ave St. Louis, MO 63110
About this event
🗣 Fluffy GRL Movement introduces GRL Weekend!
This weekend was created to build community for and amplify the voices of women who identify with the plus sized experience AND the people who support them.
FRIDAY, August 5th from 6-8pm: The Candid Convo KICKOFF will be held at the Aloft Cortex St. Louis in the heart of the Innovation District!
This event serves as our KICK OFF event for GRL Weekend! Here, we will mix, mingle and tackle the taboo topic of health vs. weight with special guests and our GRL panel. Since this event is during cocktail hour, we are asking our guests to dress in SUMMER TIME FINE cocktail attire.
KICKOFF PARKING: Street parking OR secured lot closest to the Wasabi Sushi Restaurant on Duncan.
SATURDAY, August 6th from 8-10pm: The Curves N' Waves Pool Party will be held at Collinsville Aqua Park, 15 minutes away from Downtown St. Louis!
Grab your sunnies, swimsuits, and get ready TO TAKE UP SPACE IN A MAJOR WAY! The Pool Party brings women of all shapes and sizes together to celebrate body diversity, sisterhood and personal style! P.S. the LINE for entry starts at 7:40pm ;)
POOL PARTY PARKING: The venue is a WATERPARK. There is more than enough FREE parking on the main lot to accommodate you.
SPECIAL ANNOUNCEMENTS!
Special Edition GRL Energy t-shirts will be ON SALE for $25. THIS WEEKEND ONLY exclusively via Cash App and Stripe! Plan to grab yours before they SELL OUT.
**Complimentary 1220 Spirits CANNED cocktails will be shared upon EXIT of the Curves N' Waves Pool Party event to enjoy responsibly at home. NO OPEN ALCOHOL is allowed in the park. There will be security and they will be checking bags so take heed.**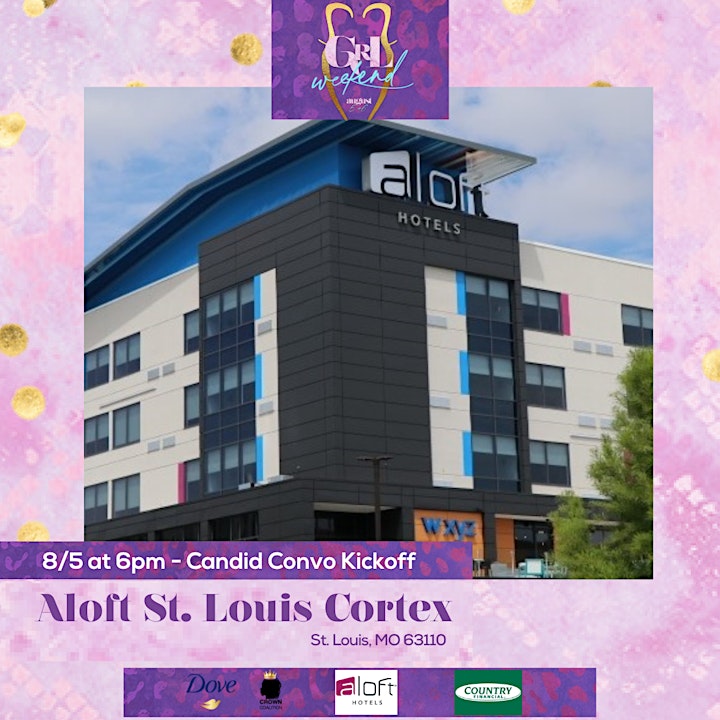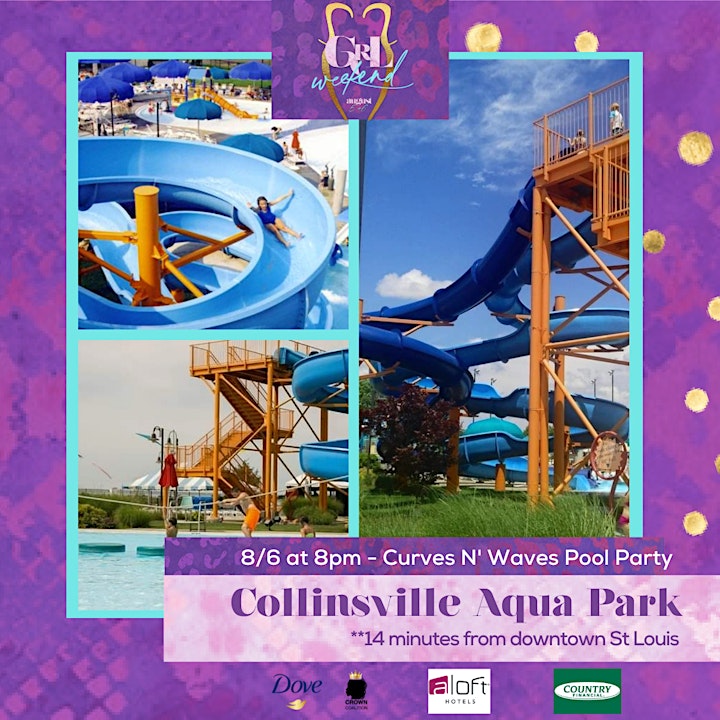 EXTRA! EXTRA! Read All About It!
In 2019, 100 women from all walks of life, joined us to take over an ENTIRE WATERPARK!
Curves N' Waves Pool Party 2019 was epic! Believe us, GRL Weekend will be ALL that and much, much more.