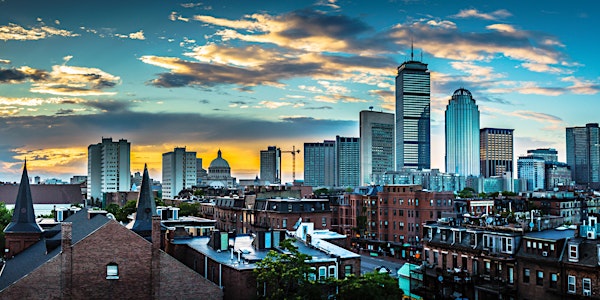 Global Business Ethics Week
When and where
Location
Bentley University & Boston University Waltham & Boston, MA
Refund Policy
Contact the organizer to request a refund.
Description
Announcing a Global Business Ethics Week at Boston University and Bentley University
June 12-17, 2017
Join scholars and practitioners converging in Boston from throughout the world.
Two leading institutions of global business ethics are proud to host an extraordinary sequence of events. The Susilo Institute (June 15-17) and Bentley University (June 12-15) have combined our schedules for maximum impact: a united Global Business Ethics Week.
June 12-15: Bentley University's Global Business Ethics Symposium and Teaching Workshop* – in partnership with the State Street Foundation – will kick off the week on Monday, June 12th. The three-day Teaching Workshop will lead into the Ethics Symposium, on Thursday June 15th. The Global Business Ethics Symposium is a forum for leading academics, civil society practitioners and corporate executives to exchange ideas and challenges on a range of discipline-based ethics issues. This year's focus is on the vital topics of marketing ethics, finance ethics and health care ethics. Our keynote luncheon speaker is Rakhi Kumar, Managing Director and Head of Governance for State Street Global Advisors. Following lunch we will meet up with the Susilo Symposium in Boston for the Fenway Park tour.
*Please note: the Teaching Workshop application period is now closed.
Bentley University (map)
175 Forest Street
Waltham, MA 02452
June 15-17: Boston University's Questrom School of Business will host the Susilo Symposium: "Defining Global Ethics for the 21st Century Economy – New Realities for Businesses and Educators," the second annual symposium of the Susilo Institute for Ethics in the Global Economy. From the afternoon of Thursday the 15th through midday Saturday the 17th, the event will feature distinguished and varied speakers, including Prof. Francesca Gino of Harvard Business School, and site visits at Aeronaut Brewing, Bright Horizons, and Fenway Park, among other exciting area companies. In addition, the Susilo Symposium will offer you practitioner showcases, interactive panels, and academic presentations, all carefully selected to exchange practical, powerful ideas that participants may implement in their business, classroom, or department.
Boston University (map)
Rafik B. Hariri Building
595 Commonwealth Ave
Boston, MA 02215
Visit our websites for linked events, updates and registration when available. We encourage you to attend both parts of this exciting week. See you in June!
Kabrina Chang
Cynthia Clark
Laura Hartman
---
For accommodation options for both the Bentley and Boston University programs, click here.
---
Cancellation policy: There is a 20% fee on all cancellations received on or before Wednesday, May 31 at 5:00 PM EDT. After this time, no refunds will be issued. All cancellations must be in writing.
Registration has been extended to stay open until Thursday, June 8th at 11:30 PM Eastern time.