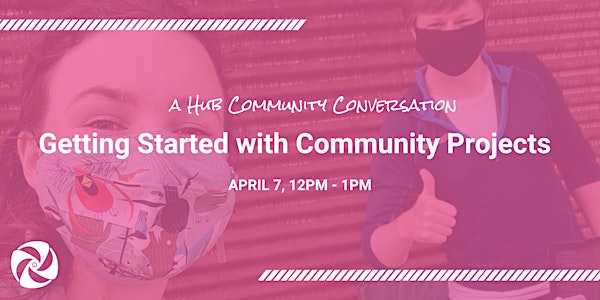 Getting Started with Community Projects
Join this event to learn how to use community projects to build toward transformative changes for your area.
By WV Community Development Hub
Date and time
Thursday, April 7, 2022 · 9 - 10am PDT
About this event
West Virginians who want to make a difference in their communities usually start with noticing a challenge - maybe it's a local creek or stream that is filled with trash, a beloved walking trail that is in disrepair, or a historic downtown that has lost its shine.
Do you see a problem in your community, but don't know where to start? Using community projects - big and small - as a way to unite people around a common goal is at the foundation of building toward transformative change.
In this conversation, we will discuss how to get started with brainstorming projects, prioritizing ideas, and getting others involved in the work. We will be joined by Ray Smith of Lewis County and Sherri James from the Monticello Neighborhood of Clarksburg who will discuss their own work in their communities and overcoming obstacles in getting started.
Expect to leave this conversation excited and empowered to get started making a difference in your own community.
During this Community Conversation, we will:
Learn how to get started with community-led projects to solve challenges in your area;
Discover how to get others involved in your projects - including building engagement, momentum, and excitement in your community; and
Learn how to prioritize projects to maximize positive outcomes for your community
Ready to get started now?
Access our free online guide to Getting Started with Community Projects, including learning activities, reflection questions, and examples of communities in action. We recommend checking out this guide before the event so you will get the most out of it (but it's not a requirement to participate!).