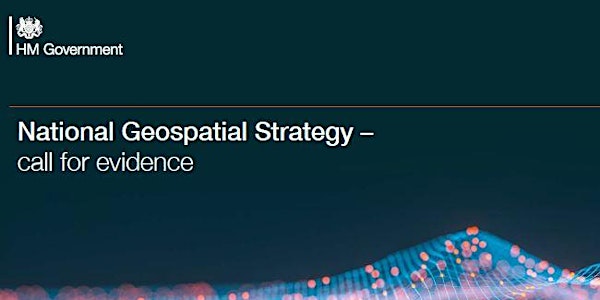 Geospatial Commission and PSMA regional event 2018 - London
Date and time
Thursday, September 27, 2018 · 9:30am - 4pm BST
Location
The Cumberland Great Cumberland Place Marble Arch London W1H 7DL United Kingdom
Description
National Geospatial Strategy - call for evidence
Geospatial Commission want to hear how the use of geospatial data can support economic growth and productivity across the United Kingdom, while transforming how public services are delivered. This is crucial in helping to inform the UK's first ever Geospatial Strategy, which the Government will launch next year.
The Commission has a remit over all public sector geospatial data, including Public Sector Mapping Agreement. We want to ensure the UK continues to be a global leader and attracts the geospatial businesses of the future by bringing together interests and approaches to provide better access to this valuable data.
Protecting and enhancing our data assets
The UK's geospatial ecosystem is a result of decades (and in some cases, centuries) of investment and expertise. This is in terms of the underpinning geospatial infrastructure, and the creation and maintenance of the geospatial data that is built on such infrastructure. However, we must not be complacent. With a rapidly changing technological environment, where accurate and timely geospatial data underpins the digital economy, we need to ensure that we protect and enhance the UK's core national assets.
To do this, the Commission's Partner Bodies and other public sector organisations must, alongside their core functions, adapt to the evolving geospatial environment and support the ecosystem and market to innovate.

This regional event is your opportunity to discuss and share on how spatial data can make a real difference in tackling key government and citizen challenges. In the afternoon, suppliers for Public Sector Mapping Agreement will provide update for their products and services.
Agenda
09.30 Registration and refreshments
10.00 Geospatial Commission
12.00 Summary and next steps
12.30 Lunch and exhibition
13.30 Public Sector Mapping Agreement update -
13.45 APGB supplier update
14.15 Ordnance Survey supplier update
15.00 Panel and questions
15.30 Close
About the organizer
Ordnance Survey (OS) is Great Britain's mapping service for government, business and citizens. Our geospatial data serves the national interest by enabling a safe, healthy and prosperous society. Everything happens somewhere, and every day we support the delivery of efficient public services, support land management & planning, help protect our environment and underpin national security, infrastructure and emergency services. With our partners, we provide expertise and accurate location data and services to help create a resilient nation, ready for next-generation technology. We're driven to ensure Britain can build a world-leading digital and connected economy of the future.