Description
GEOCON 2019
Friday-Sunday | June 28th-30th

Georgetown Indie Con (GEOCON) is an independent writer's conference that takes place in the Rocky Mountain National Historic Landmark District town of Georgetown, Colorado. GEOCON strives to help independent authors successfully publish, connect with, and learn from successful authors and industry professionals in an intimate environment.
This year's conference will include Keynote Speakers, Vendors, and Breakout Sessions. Our keynote speakers:
Erika Wurth: Professor or Creative Writing at Western Illinois University and author of novels Crazy Horse's Girlfriend and You Who Enter Here, two collections of poetry, and Buckskin Cocaine, a collection of short stories.

David Hicks: Professor of English at Regis University, Director of the Mile-High MFA Program, and author of the novel White Plains.

Erika Krouse: Author of the novel Contenders and Come Up and See Me Sometime, a collection of stories, as well as forthcoming books Tell Me Everything: Memoir of a Private Eye and Save Me.

Register for your conference pass today!
Advance Conference Pass $125.00
November 16th-February 22nd *EXTENDED FOR A LIMITED TIME TO MARCH 17th*

Conference Pass $150.00
February 22nd-June 14th

Late Registration Conference Pass $175.00
June 14th-June 30th

Student Pricing $100.00
Must bring a valid student ID to the GEOCON conference or reduced pricing cannot be guaranteed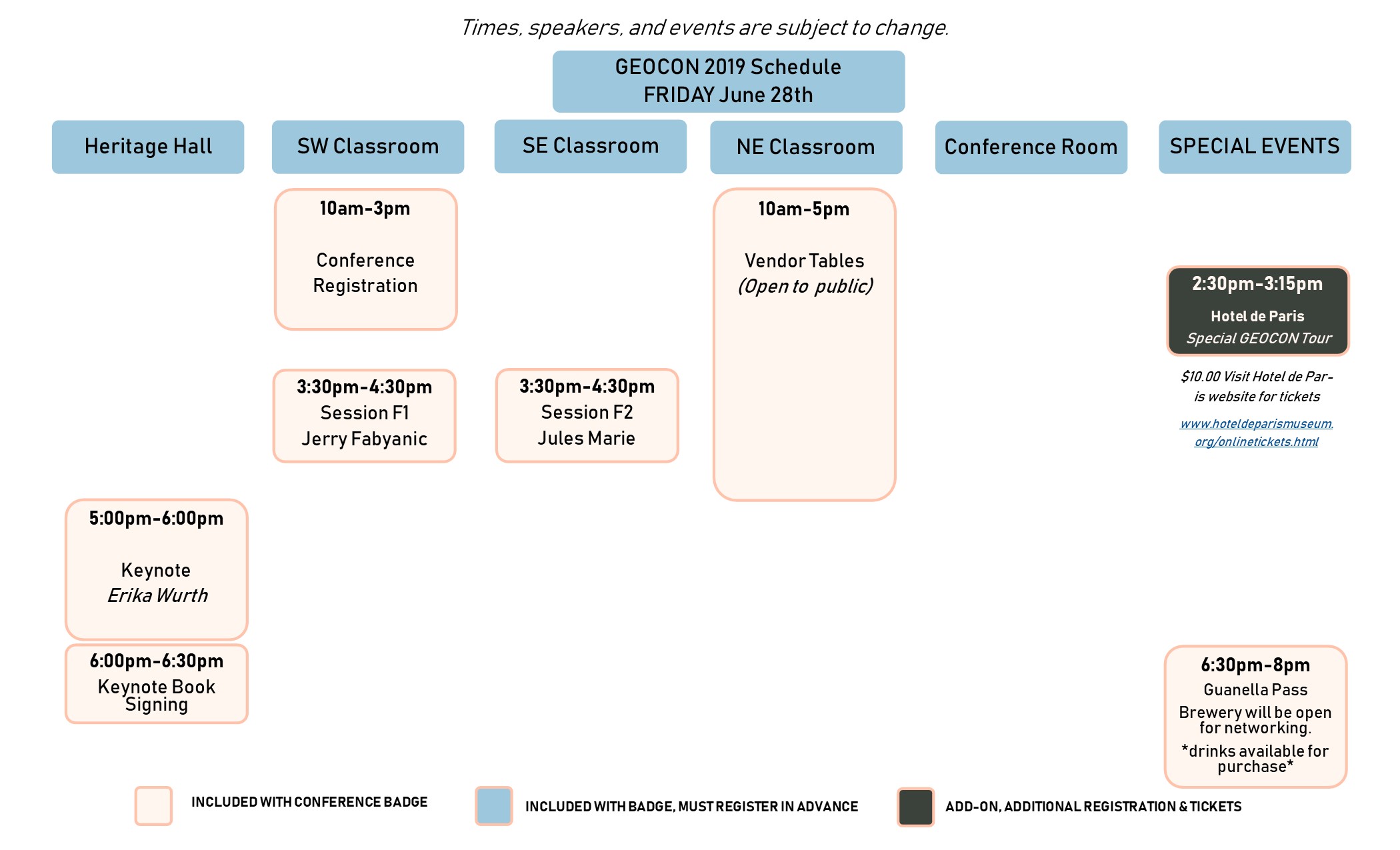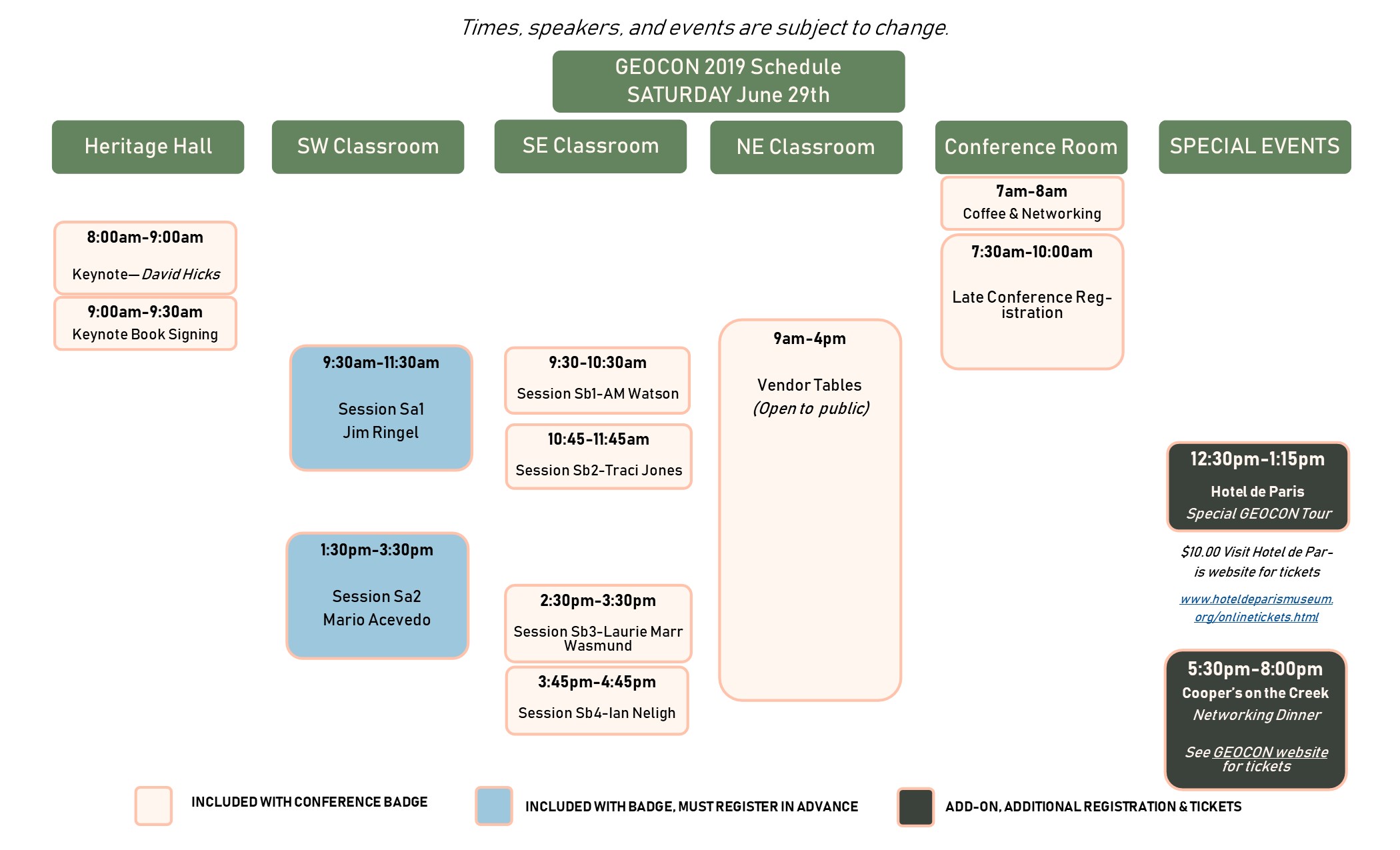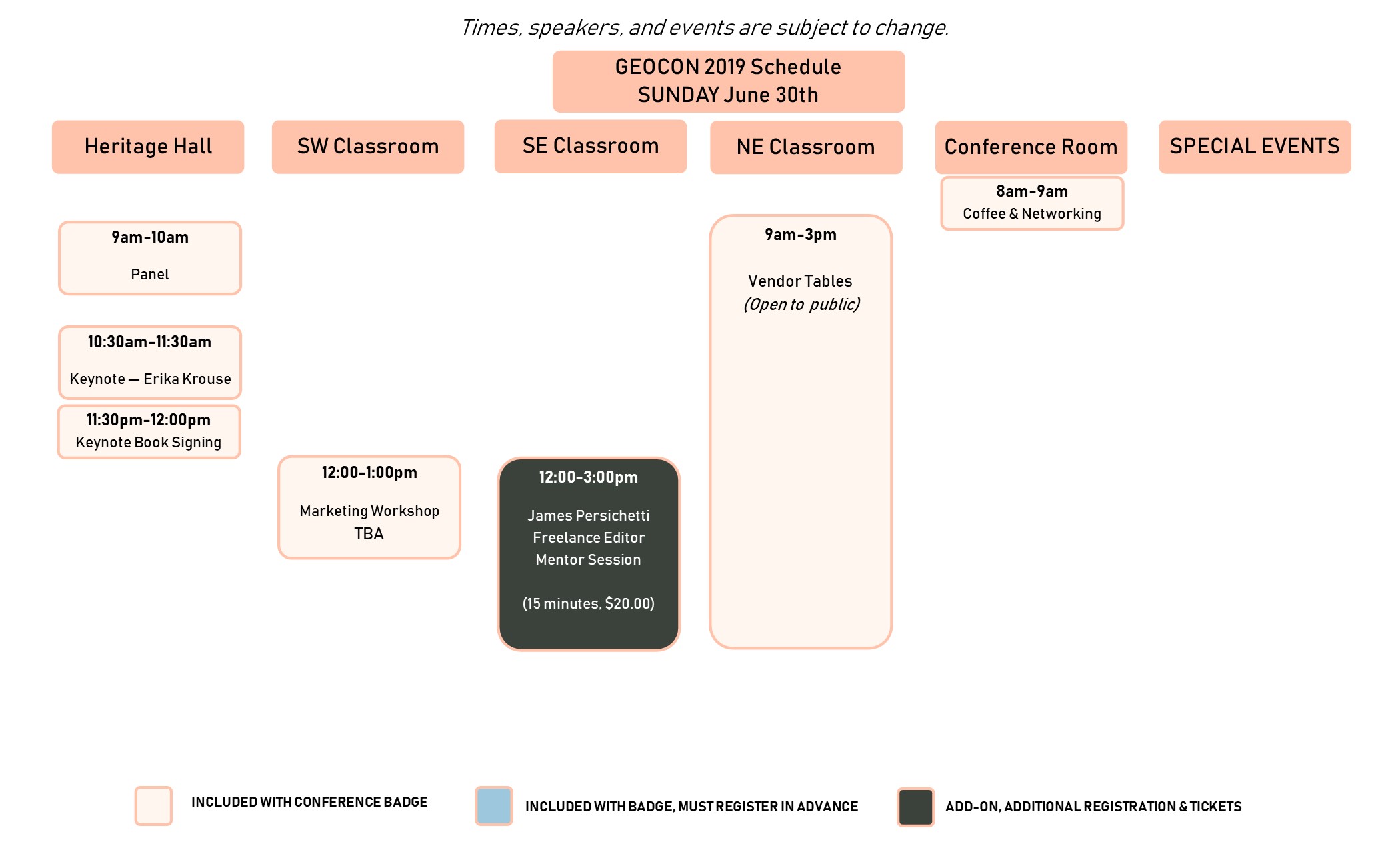 VISIT: georgetownindiecon.com for more information and updates!
Mario Acevedo

Craft of Genre Fiction: More Than Tropes Workshop Session Presenter

Jerry Fabyanic

The Successful Table Workshop Session Presenter

David Hicks

david-hicks.com Keynote Speaker

Traci Jones

Teenage Angst: Writing YA Workshop Session Presenter

Erika Krouse

www.erikakrousewriter.com Keynote Speaker

Jules Marie

40 Tips to Help You Write An Award-Winning Book Workshop Session Presenter

Ian Neligh

Hardboiled Writing: Unleashing your inner investigative journalist Workshop Session Presenter & Panelist

James Persichetti

Freelance Editor Mentor Sessions

Jim Ringel

Writing Action: A Deep Read of 5 pages from Cormac McCarthy's Blood Meridian Workshop Session Presenter & Panelist

Laurie Marr Wasmund

Don't Go Down That Rabbit Hole: Painless Historical Research Workshop Session Presenter & Panel Moderator

A.M. Watson

Finding a Voice for Your Story-Creating and Marketing Indie Audiobooks Workshop Session Presenter & Panelist

Erika T. Wurth

www.erikatwurth Keynote Speaker