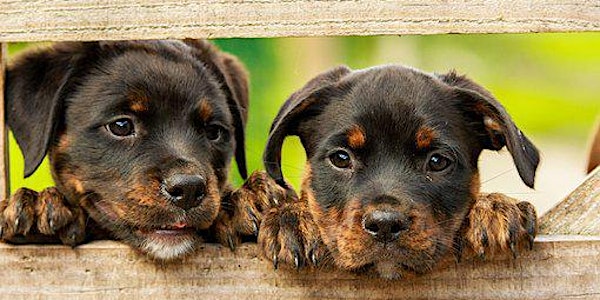 Genetics, Personality, Neuroscience, & Resilience
Join us for this series with Dr. Heckman & Dr. Murphy as they explore the intersection of genetics, personality, neuroscience, & resilience.
Refund Policy
Contact the organizer to request a refund.
Eventbrite's fee is nonrefundable.
About this event
Genetics, Personality, Neuroscience, & Resilience
Join us for this 2-part series with the brilliant Dr. Jessica Heckman and Dr. Kathy Murphy as they explore the intersection of genetics, personality, neuroscience, and resilience!
Part 1: The Genetics of Dog Personality
Saturday December 10, 2022 - 11am to 12:30pm EST
What do (and don't) we know about how genetics affect canine personality traits like sociability and aggression? In this webinar, Dr. Jessica Hekman will guide us through her area of research; how genetics affects behavior traits in dogs. She'll answer the questions: How much is canine personality due to genetics vs. the environment? How do researchers identify genes related to personality? Have any such genes been found? Can we expect a genetic test for dog aggression any time soon? What are all the factors that go into the development of a personality?
Whether you're just starting to wrap your head around genetics or are a confirmed science geek, there will be something for everyone. So come listen, ask questions, and discuss canine genetics with Dr. Jessica Heckman!
Program Agenda:
Breed differences in behavioral traits, without a genetic perspective
The Russian Tame Fox study
Finding genes associated with behavioral traits
Candidate gene approach
Genome-wide associations studies
Challenges in finding genes
Findings from a large-scale GWAS study (Darwin's Ark)
Contributions of "environment"
Parental effects
Early life experience and breed-specific socialization periods
What to expect from the future
Learning Objectives:
What is the Russian Tame Fox study and what does it tell us about breeding for specific behaviors in dogs?
What are some research approaches to finding genes associated with behaviors? What are some of the challenges of each approach?
How many genes have we found associated with behavior?
Do we ever expect to be able to test for aggression?
Part 2: The Genetics of Resilience - Breeding, selecting for, and developing resilience in dogs
Saturday December 17, 2022 - 11am to 12:30pm EST
Resilience is an individual's ability to withstand and recover from adversity. For companion animals, resilience might refer to a dog's ability to cope with changes to routine. For sports and working dogs, that might mean the ability to continue to focus after slipping or tripping. Whatever the example used, resilience is associated with improved well-being and performance.
There are many factors involved in resilience, from genetics to the environment (including training methods & learning history), and the interaction of the two (i.e., epigenetics). In this webinar, we will explore what is known about factors from these three categories and their influence on an individual's resilience. Can we selectively breed for increased resilience? If so, how would we do that? Is it possible to select a dog based on its resilience? How does a dog's personality relate to its resilience?
Program Agenda:
This seminar will review the scientific literature relevant to clinical animal behavior and provide clinicians with the information they need to be able to give evidence-based advice to breeders and owners alike.
The genetics and epigenetics of resilience in humans and animals will be examined to facilitate your understanding of the neurobiological mechanisms underlying an individual's resilience.
The genetics of resilience in dogs will be reviewed in relation to canine personality traits, enabling clinicians to understand the interactions which can lead to both increased or decreased resilience. Through this understanding, we will identify risk factors for low resilience, including how training methodology may interact with personality as a risk factor.
We will identify methods for selecting for, and building, appropriate levels of resilience in dogs.
Learning Objectives:
Attendees will gain knowledge and understanding about the neurobiology of resilience.
Attendees will gain knowledge and understanding of the genetic and epigenetic factors which influence resilience, and the implications for the selection of animals for breeding.
Attendees will be able to integrate the knowledge gained to produce evidence-based advice for clients wanting to breed or select for resilience and optimize the environment for building resilience.
These webinars are suitable for veterinary professionals, animal trainers, animal behaviorists, dog sports teams, shelter and rescue staff and volunteers, and anyone with an interest in evidence-based behavior intervention.
This is an online event. This webinar will be recorded.
CEUs will be granted to those who purchase a ticket for the webinar, even if they cannot join us on the date of the event.
CEUs pending:
Tuition:
Early Bird, 2-Part Package – before November 20, 2022: $89
2-Part Package – after November 20, 2022: $129
Shelter/Rescue/Vet Student/Vet Tech, 2-Part Package - no expiration date: $79
Discounts are available for groups of 5 or more. Please contact Info@BehaviorVets.com for more information.
Cancellation policy: No refunds
Anyone that purchases a 2-Part Webinar Package will receive the recording within 1 week after each live event date. You will be able to view the webinar even if you cannot join us on the event date. The recordings will be available for viewing for up to 12 months. These webinars will be available for purchase after the series is complete on our website.
ABOUT JESSICA HEKMAN DVM, PHD
Jessica graduated from the Tufts Cummings School of Veterinary Medicine with a joint DVM/MS degree in 2012. Her Master's work was on stress in hospitalized dogs. She completed a specialty internship in veterinary shelter medicine at the University of Florida's Maddie's Shelter Medicine Program in 2013. She studied for her Ph.D. at the University of Illinois at Urbana-Champaign, investigating the genomics of two lines of foxes, one bred for tameness and one for aggression. After receiving her Ph.D. in 2017, she went to work for the Broad Institute of MIT and Harvard, studying the genomics of behavior in pets and working dogs as part of the Darwin's Ark project and the Working Dog Project. Jessica also teaches online and in-person seminars on the biology of behavior. She is passionate about supporting ethical breeding and changing the conversation around what makes a reputable breeder and founded the FDC in 2020. She lives in Raymond, NH with her husband and three dogs.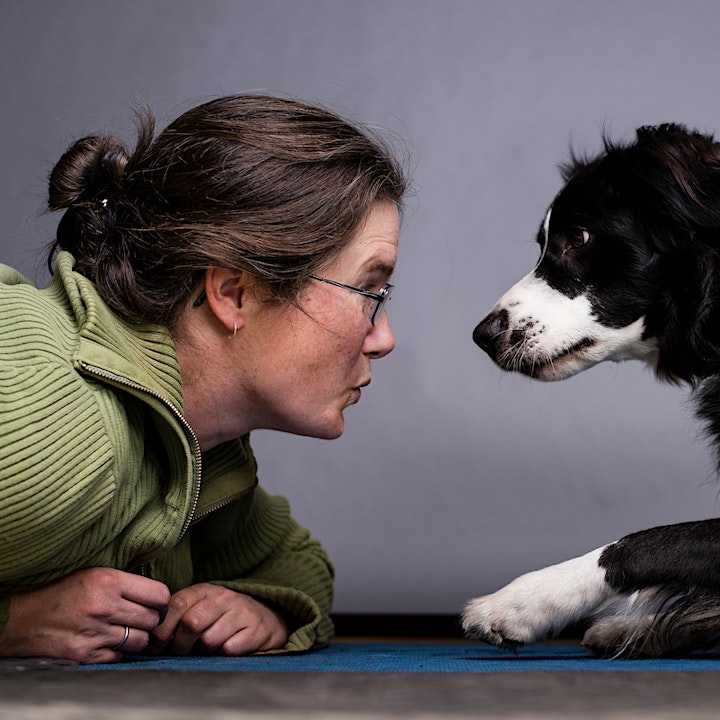 ABOUT DR. KATHY MURPHY, BVetMed, DPhil, CVA, CLAS, MRCVS
Dr. Kathy Murphy (BVetMed, DPhil, CVA, CLAS, MRCVS) is a veterinary surgeon and neuroscientist. She graduated from the Royal College of Veterinary Surgeons UK in 1999, initially working in mixed clinical practice before studying for two postgraduate clinical qualifications with the Royal College of Veterinary Surgeons, in Veterinary Anesthesia and Analgesia, and Laboratory Animal Science.
In 2009 she was awarded a highly prestigious Welcome Trust Research Training Fellowship to study for her Ph.D., in Behavioral Neuroscience, at The Queens College, University of Oxford, UK. She subsequently worked in the USA as an Assistant Professor of Neuroscience and Anesthesiology at the Icahn School of Medicine NYC, where her research into the long-term effects of anesthesia on learning and memory contributed to a change to the safety advice for the use of general anesthesia in children. She moved back to the UK in 2013, to take up clinical-academic positions at the University of Oxford and subsequently Newcastle University, and concurrently completed a Residency in Veterinary Anesthesia and Analgesia with the European College of Veterinary Anesthesia and Analgesia, during which she became increasingly interested in how pain re-models the nervous system and this can manifest as behavioral problems in pets.
Alongside these positions Dr. Murphy founded, and is now Director of, Barking Brains Ltd (a neuroscience outreach platform for the animal behavior and training community), which focuses on translating neuroscientific information into practical and useful information for people interested in animal behavior. To maximize the impact of her diverse interests and skill set, Dr. Murphy teamed up with Behavior Vets LLC in 2022 when she took up the position of Chief Scientific Officer. She is now able to focus on her newfound passion for science communication and providing evidence-based, up-to-date, accessible, scientific information to clinicians, animal professionals, and their clients, about subjects related to pain, behavior, neurobiology, and the many interrelated factors.
In addition to Dr, Murphy's primary career roles she was Trustee and Veterinary Advisor to the Rottweiler Welfare Association for 14 years; is co-founder of Ethics First (a collective that lobbies for ethical decision-making in clinical practice); is an Oversight Committee Member for the UK Dog Behavior and Training Charter; sits on numerous National and International boards, working groups and ethical review panels; is an ad-hoc reviewer for neuroscience, veterinary medicine, and anesthesia and pain journals; and continues to collaborate on research projects. Dr. Murphy lives in the UK with her husband Elliot (ex-Search and Rescue handler and now scentwork and mantrailing trainer) and their 5 dogs: Dennis a Yorkshire Terrier mix, Nancy a Rottweiler mix, Zebedee and Nela the German Shorthaired Pointers and Albi a Weimaraner.