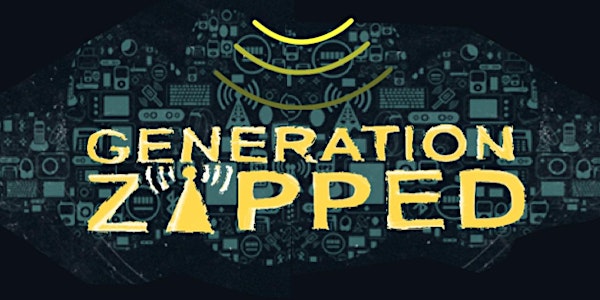 Generation Zapped Screening
We will be screening Generation Zapped followed by a brief discussion with Cece Doucette of the Wireless Education Network.
When and where
Location
Shrewsbury Public Library 609 Main Street Shrewsbury, MA 01545
About this event
GENERATION ZAPPED is an eye-opening documentary which reveals that wireless technology can pose serious health risks, from infertility to cancer. Through interviews with experts in science and public health, along with people suffering from high sensitivity to wireless radiation, the film suggests ways to reduce your exposures and protect your family.
Synopsis
Like cigarettes and the toxic chemicals before it, emerging science is revealing the concerning reality that some people may suffer health impacts from radiation from wireless devices.
We meet four people who are struggling with a variety of illnesses from wireless radiation - a breast cancer survivor who had carried her cell phone in her bra, a long-term cell phone user with brain cancer, and a fit, seemingly healthy couple with neurological impacts now identified as being linked to wireless data transmission radiation.
Scientists, health researchers, physicians, and other experts document the links and concerns about this technology.
The multi-billion-dollar telecommunications industry goes to great lengths to lobby congress, influence policy-makers, and dispute any scientific data correlating wireless technology to potential health risks, which is reminiscent of the lead, asbestos and tobacco industries before them.
GENERATION ZAPPED is a powerfully moving and thought-provoking documentary, daring to shine light on this invisible inconvenience, and empowers audiences to understand how to reduce their exposure to protect themselves and their families.