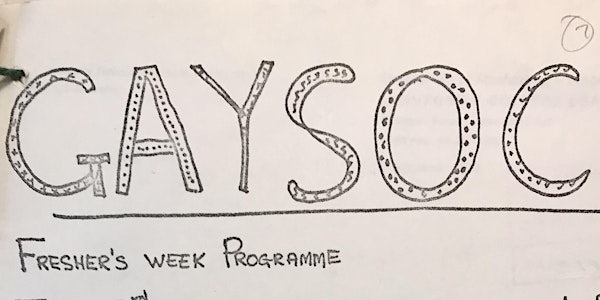 Gaysocs: a brief and incomplete history
In celebration of Pride Month, the LGBTQ+ STEM @ UCL Network is organising a talk about the history of UCL's first gaysoc.
About this event
In this talk, Dr Luciano Rila (UCL Maths, co-founder of the LGBTQ+ STEM @ UCL network) charts the history of UCL's first gaysoc established in March 1972 by Jamie Gardiner, a PhD student in the Department of Mathematics. We believe this was the first gaysoc affiliated to the student union founded in a UK university. Some academics raised strong opposition to the newly founded student society but UCL's liberal values prevailed. Gardiner's determination paved the way to the establishment of other gaysocs across UK universities. This story is very much part of the history of LGBTQ+ rights in the UK with UCL playing a pioneering role. UCL Maths is proud to be part of this history.
The talk will be followed by a social.
This event will be hosted on Zoom. A Zoom invite will be sent to all registered nearer the time of the session.
For enquiries, please email lgbtq.stem@ucl.ac.uk
Follow us on Twitter @LGBTQ_STEMatUCL
This is a public event open to everyone.