Description
As part of Howard County's Innovation Center's mission to bring together business resources, mentorship, accelerators, and strategic partners- the HCEDA will host a multifaceted panel event on June 6. Each of our speakers represent leading cyber and technology organizations in the region which provide valuable strategic partnerships to the Howard County Innovation Center.
Our speakers will include Dr. Porter of Fraunhofer USA Center for Experimental Software Engineering, Gary Evans of DefTech (Maryland Commercialization of Defense Technology), and Theresa Dessaso of Trimia (Viking Lab). Speakers will deliver brief presentations about the services they offer to the business and technology communities including training and consultation, entrepreneurial services, and one-on-one support.
Attendees will learn about how...

The Fraunhofer USA CESE trains and consults companies around the European Union's General Data Protection Regulation and its implications on U.S. businesses; Dr. Porter will outline the advanced systems and software engineering capabilities that Fraunhofer's applied research team can provide and illustrate several examples in the defense, security and privacy domains.
DefTech (Maryland Defense Technology Commercialization Project) facilitates the commercialization of Department of Defense Lab intellectual property (IP) within the Fort Meade region and beyond.
The work of Trimia's Viking Lab (sponsored by MITRE Corporation) can help private sector companies solve complex government problems.
Agenda for the evening is as follows:
4:00 PM | Arrival

4:15 PM | Program begins

5:15 PM | Q and A

5:20 PM | Networking

6:00 PM | Event ends
About our speakers: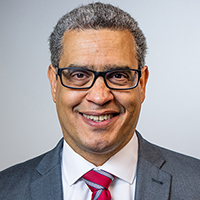 Dr. Adam Porter, Since 1991 Dr. Adam Porter has been a Professor of Computer Science at the University of Maryland and the University of Maryland Institute for Advanced Studies. He also serves as the Executive and Scientific Director of the Fraunhofer USA Center for Experimental Software Engineering, a UMD-affiliated applied research and technology transfer center specializing in software and systems engineering. Dr. Porter is an award-winning teacher and researcher. He is a winner of the US National Science Foundation's Faculty Early Career Development Award and multiple teaching awards including the Creative Educator Award from the Board of Visitors of UMD's College of Computer, Mathematics, and Natural Sciences. His research focuses on tools and techniques to identify and eliminate bottlenecks in industrial software and systems development processes, experimental evaluation of fundamental software engineering hypotheses, and development of tools that demonstrably improve fundamental software and systems development processes. This work has been supported by major government and private sector organizations including the US DoD, NSF, NIH, Google, AT&T, Ford Motor Company, IBM and more. Since 2014, Dr. Porter has run one the world's largest Massive Online Open Courses. Focusing on Mobile Application Development for the Android Platform, this course has had over 1M student registrations from over 200 countries around the world. Adam earned his B.S. degree summa cum laude in Computer Science from the California State University at Dominguez Hills and his M.S. and Ph.D. degrees from the University of California at Irvine.


Dr. Gary Evans' career has been focused on the development and commercialization of new technologies. He has been involved in founding more than 15 companies and has created and run investment funds in a variety of forms in both the public and private sectors. He also serves as a mentor for several accelerators, and as an advisor to a number of early stage companies. He consults and manages programs focused on innovation and entrepreneurship on behalf of clients spanning Europe, the US, the GCC countries of the Middle East, and Africa. He has worked with many public sector organizations to help develop and implement strategies for innovation and entrepreneurship, and has been responsible for creating and managing a number of incubation programs, research parks, and associated initiatives. His technical expertise spans physics, chemistry, and biosciences and he has undertaken work with companies in a range of industries from oil and gas to medical devices. He has also held academic research and teaching positions including being a visiting professor in graduate business schools in the US ad Europe.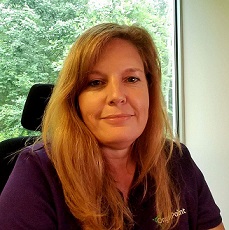 Theresa Dessaso has over 20+ years of experience working in the Federal Government and Commercial sectors, with experience ranging from network and systems engineering for companies such as The MITRE Corporation, Lucent Technologies, AT&T Government Solutions. Theresa has focused her technology focus in the area cyber security and technologies. She has a keen aptitude for identifying and validating new trends in the information security sector and connecting the right technology to the relevant problems of her customers. Theresa has held multifaceted roles with accountabilities spanning leadership, business development, strategic planning and program management. Theresa holds a Bachelors degree in Business Management from University of Phoenix and graduate studies from Johns Hopkins in Technical Management. She holds industry certifications such as PMI PMP, ISC2 CISSP and ITIL.Theresa is also an Army Veteran, having served as Military Intelligence Sergeant supporting Electronic Warfare systems and deployed to Operation Desert Shield and Storm.

Thank You to our Sponsors: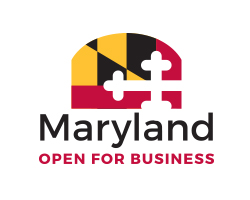 Thank You to our Venue Host:

Registration will close on June 5 at 5:00 PM. Walk ups will be accepted.
Keyword: eda, tech