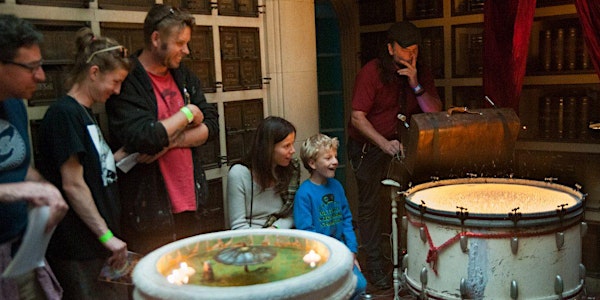 NOW SOLD OUT! 2022 Garden of Memory at Chapel of the Chimes
Location
Chapel Of The Chimes Oakland Funeral Home & Crematory
4499 Piedmont Avenue
Oakland, CA 94611
Refund policy
Refunds up to 1 day before event
Eventbrite's fee is nonrefundable.
Join us to celebrate the solstice again at Garden of Memory at Chapel of the Chimes! Welcome back!
About this event
From the Production Team, HEARTFELT Thanks to all who attended yesterday evening's concert, and to the Chapel of Chimes staff, Garden of Memory volunteers and the brilliant musicians who made it possible!. We hope to see you again next year!
[revised June 22 • 9:00 am PDT]
Due to Covid restrictions attendance is capped at 2000. The Solstice concert is now sold out.
We hope you'll save the date for 2023! Thanks for your understanding.
[revised June 21 1:45 pm PDT]
This year's concert will take into account concerns about covid and safety. TICKETS WILL BE CAPPED AT 2000 - less than half the previous concert in 2019. PROOF OF VACCINATION AND MASKS WILL BE REQUIRED FOR ENTRY. There will be both fewer audience goers, and fewer performers spaced throughout the building in the large, more ventilated spaces.
ONLINE SALES ONLY. NO SALES AT THE DOOR.
The program will feature simultaneous performances in different parts of the building by Bay Area composers, musicians, sound artists, and other performers presenting a variety of acoustic and electronic music, installations, and interactive events; the audience is free to move throughout the building during the performances.
The artists, many of whom are well-known to Bay Area audiences, to be featured at this event in 2022 include Kitka, Sarah Cahill, Pamela Z, Beth Custer with Will Bernard & Ellen Gronnigen, Dylan Mattingly, The Living Earth Show with Guillermo Galindo, Carl Stone, John Benson, Tim Perkis & Gino Robair, Paul Dresher, Randy Porter, Orchestra Nostalgico, Edward Schocker, Dan Plonsey & Friends, Robert Nance, Sruti Sarathy, Duo B, Theresa Wong, Anne Hege, Karen Stackpole, Sidney Chen, David Gibbons, The Mycos Project, and others.
Check our temporary website - bit.ly/garden-of-memory for helpful hints, information on the event. A map is posted identifying the location of the 25 ensembles. We recommend you download and print out the map to enhance your navigation of the chapel.
Event goers are invited to wander the multilevel building which is built onto a hillside between Piedmont Avenue and Howe Street as the performers play simultaneously. Getting lost is part of the experience as guests climb up and down the three floors through a maze of gardens, cloisters, alcoves, stairwells, fountains and other architectural elements, which rise into vaulted ceilings. Seamless in feel, there are three separate design sections created by four architects; Cunningham & Politeo 1909, Julia Morgan 1926-1951 (consulting until her retirement 1951), Aaron Green 1956-1986 and JST Architects 1986-1998. In the older section the complexity of chapels, columbaria, and mausoleum areas are adorned with murals, paintings, sculpture, mosaics, California tile and 16th century antiquities. All architectural and garden areas have excellent acoustics and are illuminated by gentle natural light, often through beautiful arrangements of stained glass.
Garden of Memory offers a unique and personal musical experience to every listener as he or she roves freely through this Oakland Historic Landmark building. Our co-sponsor, Chapel of the Chimes, is the largest above-ground cemetery (mausoleum which is an inside cemetery) west of the Mississippi. Chimes started out as a street car station that was transformed into the California Memorial Crematorium and Columbarium in 1909. The property was expanded and transformed initially by Julia Morgan and later by Aaron Green, a protégé of Frank Lloyd Wright. The Oakland Historical Landmark today continues to provide complete end-of-life services, part of a family of four premier Bay Area cemeteries, columbariums, crematories, mausoleums and funeral homes. From traditional to personalized, Chapel of the Chimes assists the diverse families of Northern California to fully memorialize and celebrate a life lived.
Parking is more limited than ever, as Piedmont Avenue in front of the Chapel will be closed to cars. Please carpool, use public transportation, or bike, if at all possible. The nearby cemetery has requested that people do not park there during the event - and it's likely one won't be able to drive there through the closed portion of the street. If you do drive, there is usually parking available on Pleasant Valley Rd. AC Transit's Bus Line #12 stops within 2 blocks and serves both the Ashby and the 19th St. BART stations, as well as AMTRAK, if you're coming from afar, and runs every 20 minutes. Bicycles are best locked on the fencing of the parking lot across the street from the main entrance.
The Chapel of the Chimes is only partially handicap accessible. There is access to the main entrance, and to the top floor (where there will be performers), but not in between, and there is no elevator from the top floor to the ground floor - one must exit and go around the building.
No food or drink is allowed inside, except for water bottles - which are recommended, as it can get very hot inside and water fountains are few and far between. There are flower stations where water bottles can be refilled. There will be food trucks outside on Piedmont Ave.
rev. June 13, 2022 22:45 PDT