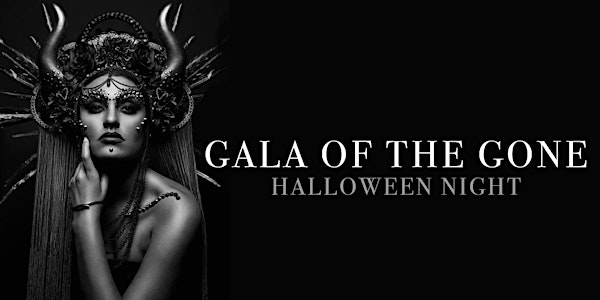 Gala of the Gone Halloween
When and where
Location
House of Yes 2 Wyckoff Avenue Brooklyn, NY 11237
Description
On this night, the veils are thinnest and the spirits are near. Channels are open, perceptions are clear and we are ready to receive the thick breath of life and death and touch the thread that exists between the two. Light the candles, burn the fires. Revitalize. Rejuvenate. Celebrate.
Presale tickets are sold out! YES tickets will be available at the door, until we hit capacity. Please come early and come in costume to grab them.
Lets us dance in honor of our spirit, our mortality. Light the candles, burn the fires. Adorn yourself for the pleasures of vanity, wear your finest costumes to ward off ghosts of malintent. Dance for those who have passed and for those who are yet to come. They are with us tonight and so are you - join us this sacred night for the Gala of the Gone.
**Halloween looks & costumes are mandatory**
Inspiration here: http://pin.it/dVwVNfT
::: Music :::
Lauren Flax
Playsuit
Ryan Clover
Fabi Jugo
::: Featuring :::
Libations & Lounges
Passed Hors D'oeuvres before 11pm
Fruit offerings for the sweetness of life
Ouija Boards & Performance Seance
Massages & Candles
Alters of Art for the ones we have loved and lost.
Bring your intentions and messages.
Mediums of all mediums
Tarot Readings
Aerial & Performance Dance Realness
Photos by Kenny Rodriguez Event Photography & Erica Camille Photography!
21+
---
Behave with beauty, connect with intention.
We are obsessed with CONSENT.
Always ASK before touching anyone in our House.
Anyone who cannot follow this simple rule
will be escorted to the sidewalk.
::::::: Community and Accessibility :::::::
This is a space for everyone to feel welcome and loved. Racism, sexism, ableism, ageism, homophobia, transphobia, xenophobia will not be tolerated at our House. All entrances and spaces within the venue are single-level and handicap accessible. There are stairs leading to the upper portions of the stage, for those who wish to dance in the spotlight. Gender neutral bathrooms are easily located throughout the venue.