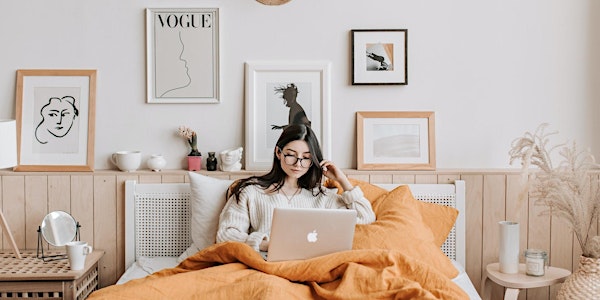 Future Technologies for Home Wellbeing
An interactive and engaging event looking at how future technology in our homes might help towards our wellbeing.
When and where
Location
6G Innovation Centre, Institute for Communication Systems, University of Surrey Alexander Fleming Road University Campus GU2 7JP United Kingdom
About this event

University of Surrey ESRC Festival of Social Science 2021
"Future Technologies for Home Wellbeing"
2nd November - 15:30-17:30 (registration opens at 15:00)
What is on offer?
The event emphasises the significance of creating technologies to support future homes for wellbeing, such as through Artificial Intelligence (AI), through a series of poster and technology demonstration pitches, organised tours to the MyGlobalHome Innovation Centre and an expert panel discussion. There will also be the opportunity for attendees to pose their questions to a panel of experts on how new, sustainable technologies can be adopted in the home, and the particular wellbeing benefits that might be welcomed from home tech in years to come. The event will end with a soft drinks reception, providing additional time for attendees to discuss thoughts and ideas to demonstrators, poster presenters and speakers surrounding what is important to them when it comes to technology usage at home.
What's it about?
The event highlights the importance of designing sustainable technologies that induce wellbeing in the home environment, and the kinds of technology, including Artificial Intelligence (AI) that might be possible in future. We will be discussing the potential for connecting information and understanding to create homes that look after their occupants and not the other way round! We will look at how to improve communication between the different smart technologies present in people's homes, which can offer targeted insights for a broad range of health conditions. Beyond implementing smart devices that can monitor and automate, we are seeking to create environments that are able to analyse context-rich data to provide more valuable insights. This will be incredibly helpful in monitoring anything from serious underlying health conditions to general fitness in home occupants.
Who is leading the event?
Dr Emily Corrigan-Kavanagh, University of Surrey
Who is it open to?
General public, software and tech industries, policy makers, local authorities, research councils.
Who will it be of interest to?
Anyone with an interest in how the future design of technologies can influence peoples' wellbeing in the home environment.
Agenda
3pm registration/refreshments (i.e. tea/coffee)
3.30pm welcome/introduction
3.40pm 1-minute pitches for posters/demos
4pm exhibition of demos and posters, and tours to MyGlobalHome Centre
5pm panel discussion/Q&A on future technologies for home wellbeing with:
Ian Spero, Dr Aisling O'Kane, and Kirsty McMullan
5.45pm close/soft drinks reception
-----------------------------------------------------------------------------------
There will be a preliminary event "Research and Innovation in Technologies for Home Wellbeing" at 10:45 (registration opens at 10:15). Please follow this link for further information and to register.
Lastly, there will be an opportunity to take part in a follow-up online event "Envisioning Future Homes for Wellbeing" at 18:00, Friday 12th November.
Please follow this link for further information and to register.
For more information about the ESRC Festival of Social Science 2021 and other events being delivered by the University of Surrey, please visit their website.
Covid-19 Guidelines for events at The University of Surrey:
We strongly advise you to wear a face covering for the duration of the event – except when seated, eating and drinking, and/or presenting.
We request that you take a lateral flow test within 48 hours before attending.
We ask that you let the event organisers know if you test positive for COVID within 14 days after the event.
If you have recently arrived from an international destination, you must ensure any quarantine regulations have been adhered to.
You will be asked to agree to the above guidelines in order to register.