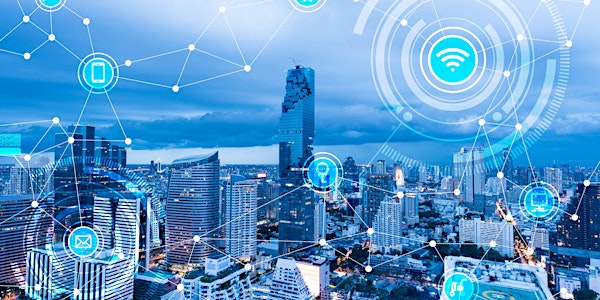 FUSION
Towards a secure, safe, and resilient digital society
When and where
Location
MediaPlaza (Jaarbeurs) Jaarbeursplein 3521 AL Utrecht Netherlands
About this event
The INTERSECT-project and ACCSS are organizing together with the Dutch Research Council (NWO), the Netherlands Cyber Security Center (NCSC) and DHS a series of events focused on R&D and (technological) innovation for cyber-security.
We call this day a ''fusion" of different events, even with slightly different and also overlapping target groups. It also is a fusion of different cyber-security disciplines, and different parts of the knowledge chain. Collectively we are seeking a more cyber secure future, by organizing ourselves now. We do not start from scratch, but continue on a strong fundament of community building.
Update 16 Nov 2021
Regrettably and with a heavy heart, we have to inform you that despite our best efforts to try and provide an excellent conference program with inspiring speakers, panelists and moderators and a vibrant networking opportunity in a comfortable and safe environment, we had to decide to postpone the FUSION event on 24 November 2021, including its #INTERSCT21 part.
Even though the venue itself is a safe environment that is certified to be compliant with all measures imposed by the Dutch Government and even though most of the speakers, panelists, and moderators as well as participants indicated a willingness to participate in the event, we noticed a hesitation with a significant number of people as they did not feel completely confident about public events where certain earlier measures such as social distancing and the use of masks are no longer strictly required. As such concerns deserve to be considered very seriously and as we wanted to provide a comfortable and safe environment, we considered imposing a set of additional measures.
Unfortunately, while discussing these additional measures, several speakers and panelists were confronted with new restrictions with respect to travelling and participating in events, which resulted in an unacceptable deterioration of the quality of the program.
As such, we could no longer guarantee an excellent program in a safe environment and consequently we had to decide to postpone the event to early 2022.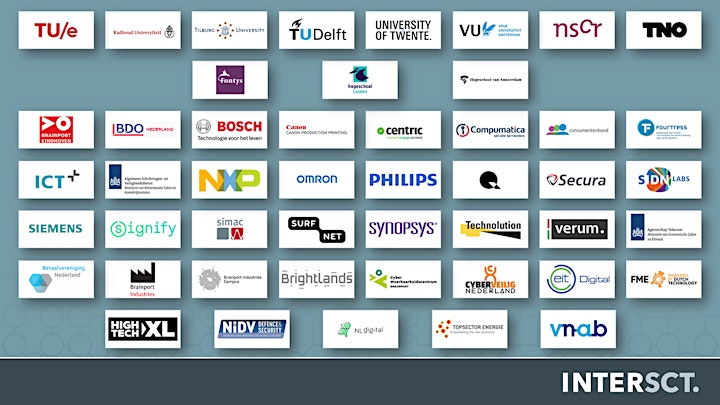 About INTERSECT
Dutch society and economy are going full steam towards a Digital Revolution, and the Internet of Things is the engine that drives this change. An INTERnet of SECure Things (INTERSECT) is critical to all aspects of the digital transformation: from energy to health, from smart industries to smart cities, from a sustainable environment to citizen trust and a resilient society. Yet, major breakthroughs are needed to achieve this. Not only technical (e.g. updating and managing devices) but also regarding security certification, effective IoT monitoring, and overcoming operational and societal challenges limiting governance, privacy, assurance, and crime prevention capabilities across all sectors.
The INTERSECT public-private partnership tackles these challenges from a technical and societal perspective by bringing to the same table for the first time all top Security research groups in the Netherlands, together with with the top Dutch groups in the related fields of law and cybercrime and a broad range of stakeholders from the Dutch society and industry. INTERSECT implements a truly interdisciplinary approach across Computer Science, Law and Criminology, and is structured around the National Cyber Security Research Agenda (NCSRA) pillars to drive major breakthroughs in the IoT domains of Security-by-Design, Defence and Attack, Policy and Governance, and Privacy and Data Protection.
INTERSECT brings together the Dutch Excellence across multiple disciplines to drive the change to a safe and secure IoT environment for the digital transformation in the Netherlands, leading to game-changing breakthroughs impacting industry, academia, policy-makers, and society at large.
INTERSCT. is the stakeholder engagement network associated with the INTERSECT project.
About ACCSS
ACCSS is the recently established ACademic Cyber Security Society and is an association for scientists who are active in the field of cyber security in the Netherlands, both in the natural sciences as well as from the alpha and gamma sciences