Description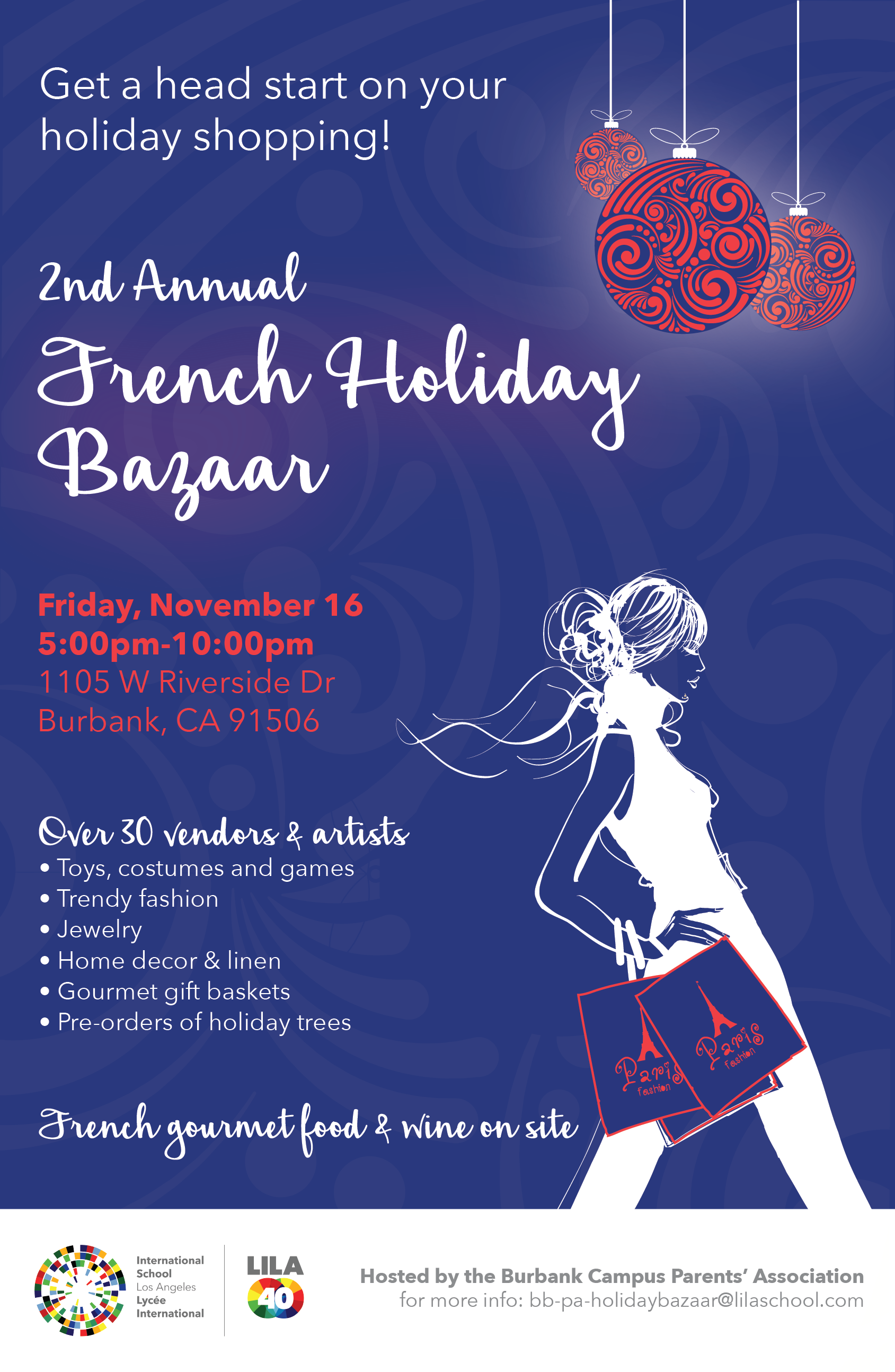 We look forward to seeing you for a merry evening of shopping and more! In the meantime, please be sure to read the important event info below:

Admission is free and no tickets are necessary. Simply RSVP for free here!

Shoppers may use the carpool lane at the Burbank campus for drop-off and pickup only but are kindly asked to park in Pickwick's bowling alley parking lot (just east of campus). The Burbank campus will not offer guest parking.

Credit cards and cash will be accepted at the Bazaar.

Be sure to check out our Facebook event page for fun updates and vendor details.