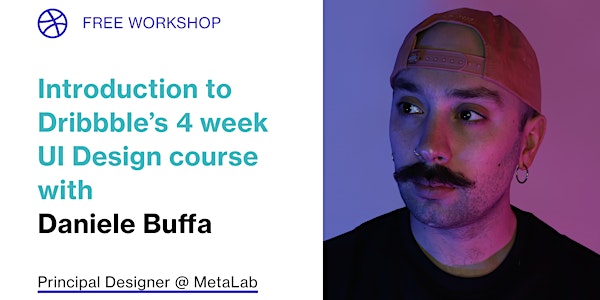 Free Workshop - Introduction to UI Design by Dribbble - January 6th
Join Dribbble and Daniele Buffa for an interactive hour free webinar and get a taste of what you will learn in Dribbble's 4 week course.
About this event
Free Introduction to Dribbble's 4 week UI Design Course
January 6th, 8:00AM – 9:00AM (PST) • Limited Seating
Learn UI Design & Figma from the best in the industry
Join Daniele Buffa, MetaLab's Principal Designer, and Dribbble for an hour free webinar and get a taste of what you will learn in Dribbble's 4 week UI Design course, next cohort starting January 23rd, 2023! Daniele will give you a sneak peak of what sort of project you will complete and add to your portfolio during the course, and a member's of Dribbble education team will be there to answer your questions about students in course experience.
Got questions? Book a call with our Admissions team!
Here's a bit about the course...
We believe anyone can learn the skills needed to work as a UI designer. In this 4 week introductory course, taught by Daniele Buffa, MetaLab's Principal Designer, you'll explore the discipline of user interface design. You'll start with learning the industry standard UI design tool, Figma, and then move into UI fundamentals and best practices for creative projects.
At Dribbble, we don't believe in learning alone so throughout this course you'll be matched with an expert mentor currently working as a professional designer. This way, in addition to our robust curriculum, you'll have support and guidance throughout the course. In the end you'll complete a project and graduate with the fundamental understanding of UI design.
This course has a flexible curriculum: you will learn through recorded lessons, reviewing content at your own pace, as well as live sessions with some of the top experts in the industry. You'll also be paired with a mentor to meet with weekly at a time that's convenient for you. In these sessions they will give you professional guidance and direct feedback throughout the duration of the course.
Not sure is you're ready to sign up just yet? Come to this information session to learn more about the course and ask your burning course questions!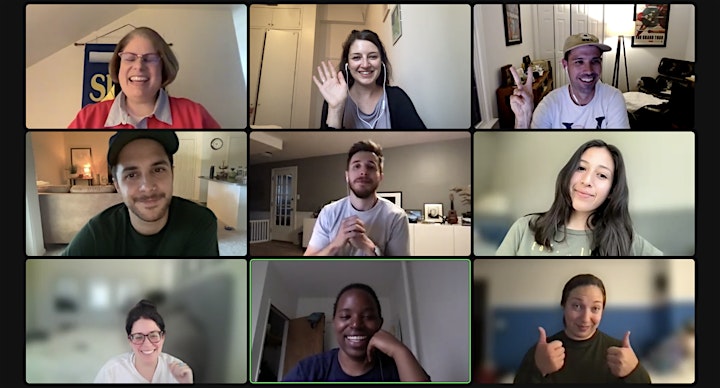 About Daniele Buffa
Daniele Buffa is the Principal Designer at MetaLab and a Creative Designer with focus on visual, motion, and interaction design. During his design career, he has had the opportunity to work with companies & clients like Google, Sony Music, Headspace, Business Insider, among many others. He is also passionate about cinema and particularly loves the aesthetic of directors like Nicolas Winding Refn (Drive, Only God Forgives) and Dennis Villenueve (Arrival, Blade Runner 2049). Daniele loves to experiment with electronic music production in his free time and to play with his cat, Ed.
About Dribbble
Dribbble is the go-to resource for discovering and connecting with designers and creative talent around the globe. Dribbble helps some of the world's best design-forward companies get exposure for their design teams and to help them hire expert creatives.