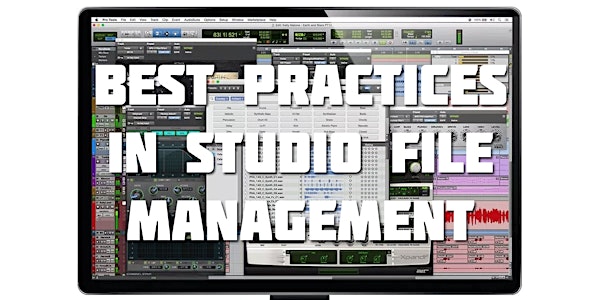 FREE | Take Your Workflow to the Next Level! Best File Management Practices
Insights from elite producers/educators Jeff Balding, Matt Hennessy, George Massenburg, Leslie Richter, & Paul "Willie Green" Womack
About this event

Sponsored by the Producers & Engineers Wing of the Recording Academy.
Without smart file management, it doesn't matter how amazing your mixes are – they'll never make it to the outside world.
Don't miss these pro studio insights from an elite panel of producers/educators including:
Jeff Balding
Matt Hennessy
George Massenburg
Leslie Richter
Paul "Willie Green" Womack
See how they avoid client emergencies and major headaches with hard-won experience. They'll get your studio running smoother with smart tips on backups, naming conventions, future-proofing sessions, and other excellent efficiency techniques. Spend a little time getting organized, so you can spend a lot of time being creative!